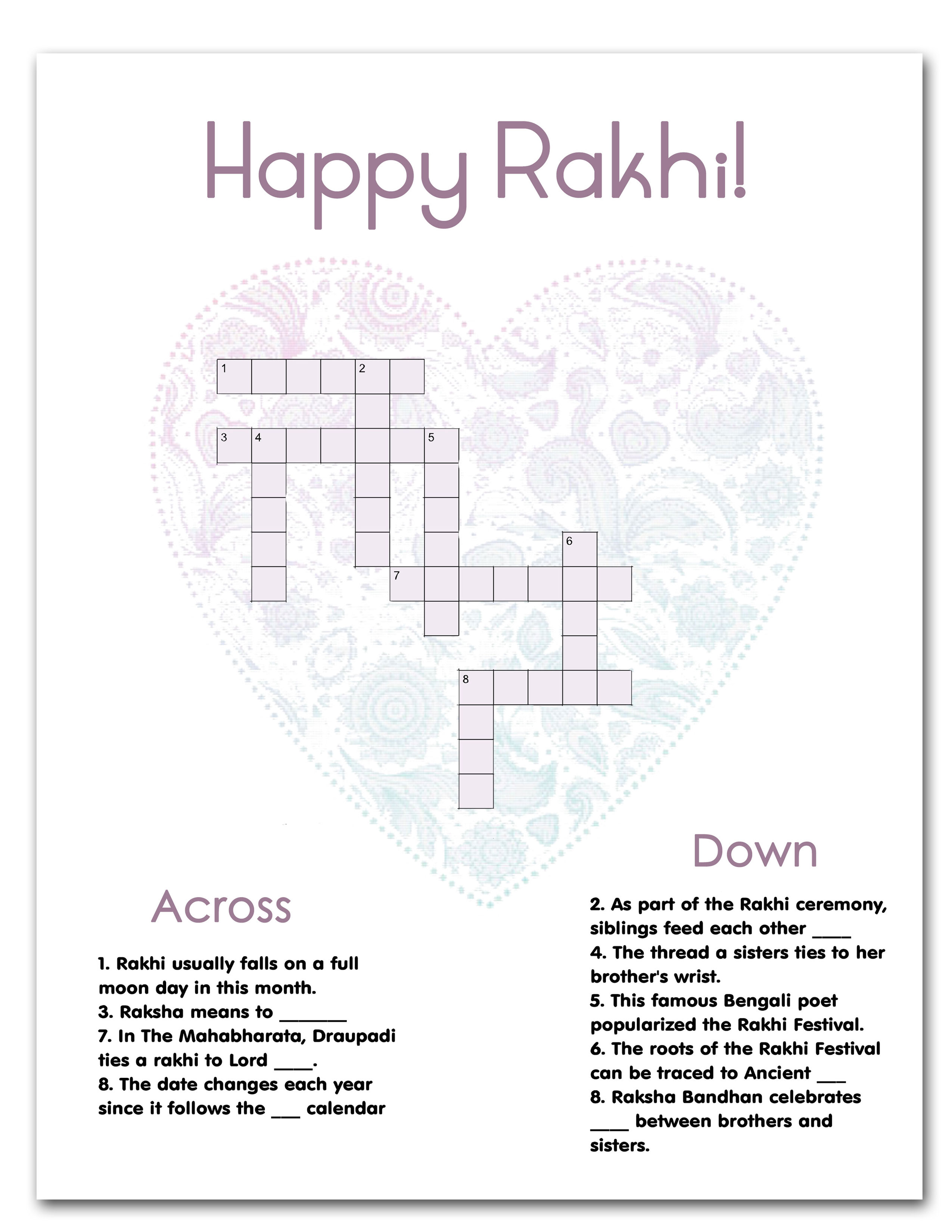 Here's a fun way for kids to learn more about the beautiful Raksha Bandhan holiday that we featured in 2014: a Rakhi Crossword Puzzle we prepared especially for kids.
Click here for the PDF. Print, share, do and explore!
ANSWER KEY:
ACROSS:  1. August / 3. protect / 7. Krishna / 8. lunar
DOWN:  2. sweets / 4. rakhi / 5. Tagore / 6. India / 8. love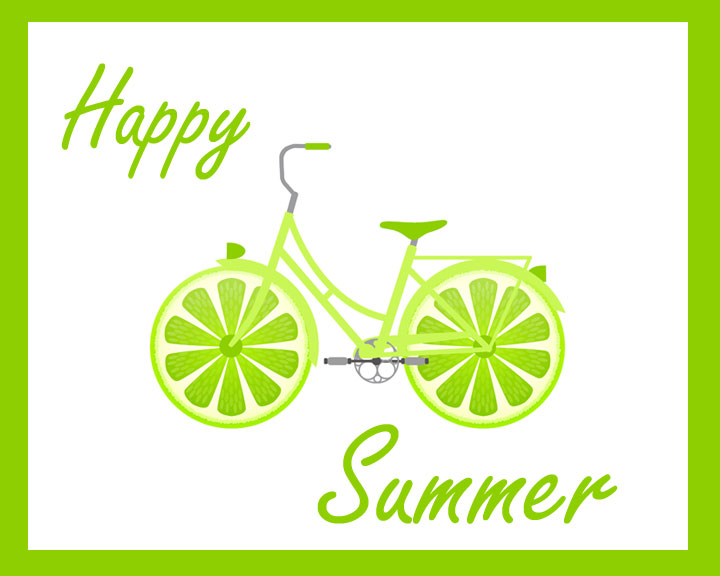 Happy Summer! See you all back in August!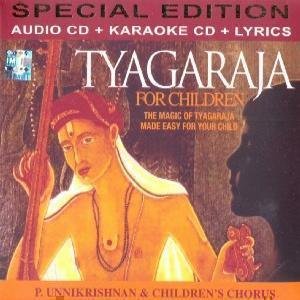 Tyagaraja is a legend in Carnatic music. He lived from 1767 to 1847 and is credited with as many as 24,000 compositions – with his first composition at the age of 13!
You can take a step back in time with P. Unnikrishnan's Tyagaraja for Children – performed with a children's chorus (so your kids can recite as well) and a special edition bonus karaoke CD with lyrics.
It's amazing to fill your house with sounds of ancient India!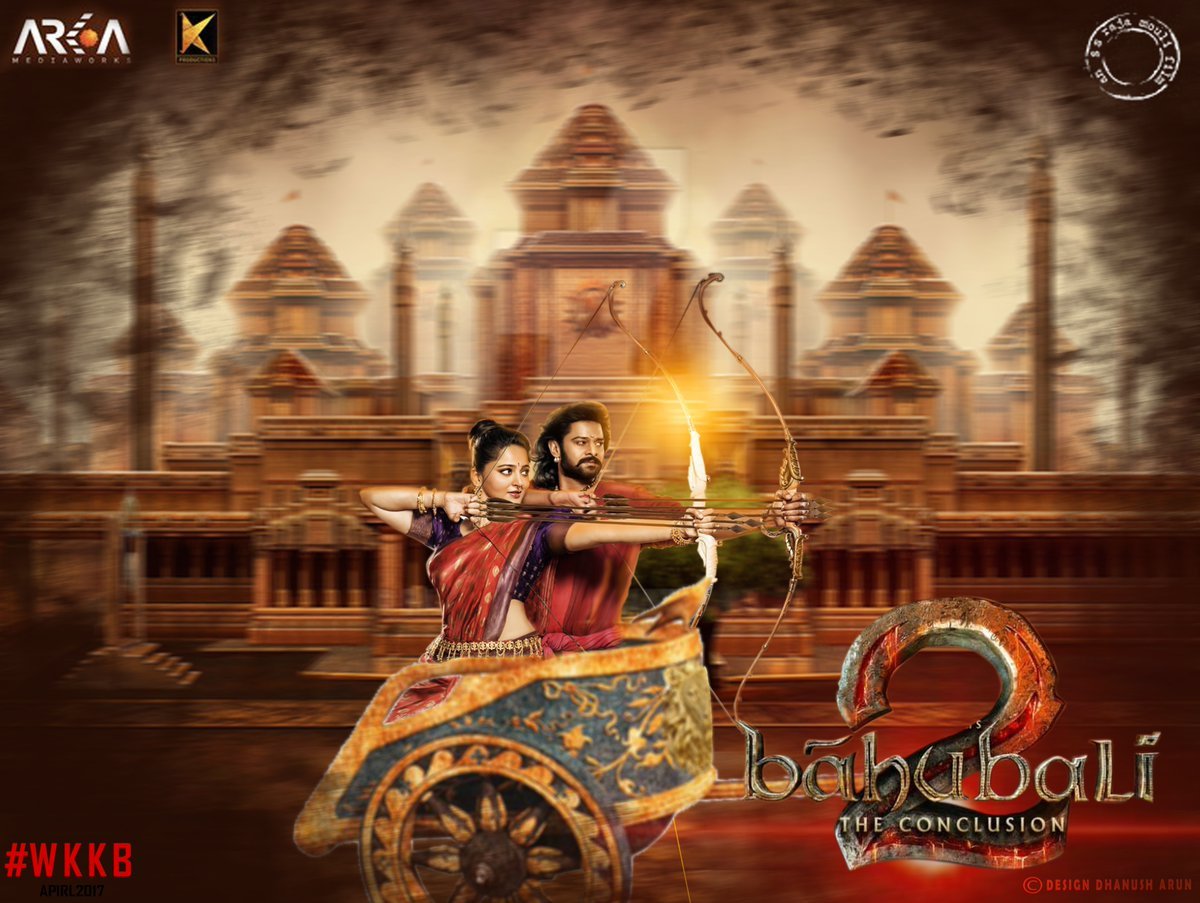 However you feel about our film-obsessed culture, it's hard not to acknowledge that the Baahubali craze has the world talking about Indian cinema. Banking $81 million through its opening weekend, Baahubali 2 made a mark at Number 3 at the global box office as well as in the US – the highest-ever in North America for a foreign-language film.
With fans standing in 3km-long queues for shows as early as 4am, milk-and-flower abhishekams for movie posters, and a threatened bandh (strike) in Karnataka, Baahubali can officially be classified as a phenomenon.
But should you take the kids?
The movie happened to release on my son's 11th birthday, and he's been eagerly awaiting this movie for almost 2 years, so it was no question that we were going to the opening.  It was certainly a visual spectacular (and one that should be seen in the theaters) – with amazing graphics, settings, and stunts.  The (packed) audience in our local California town was very involved – with claps and cheers – especially for the laudable pro-feminist dialogues.  The positive portrayal of women is, in my opinion, a highlight of the film. However, given the level of violence, this film isn't appropriate for kids under 10.  There were certainly many young kids in the audience, and the violence wasn't senseless, but if you're uncomfortable with kids watching, say, and English war movie, you should leave them at home.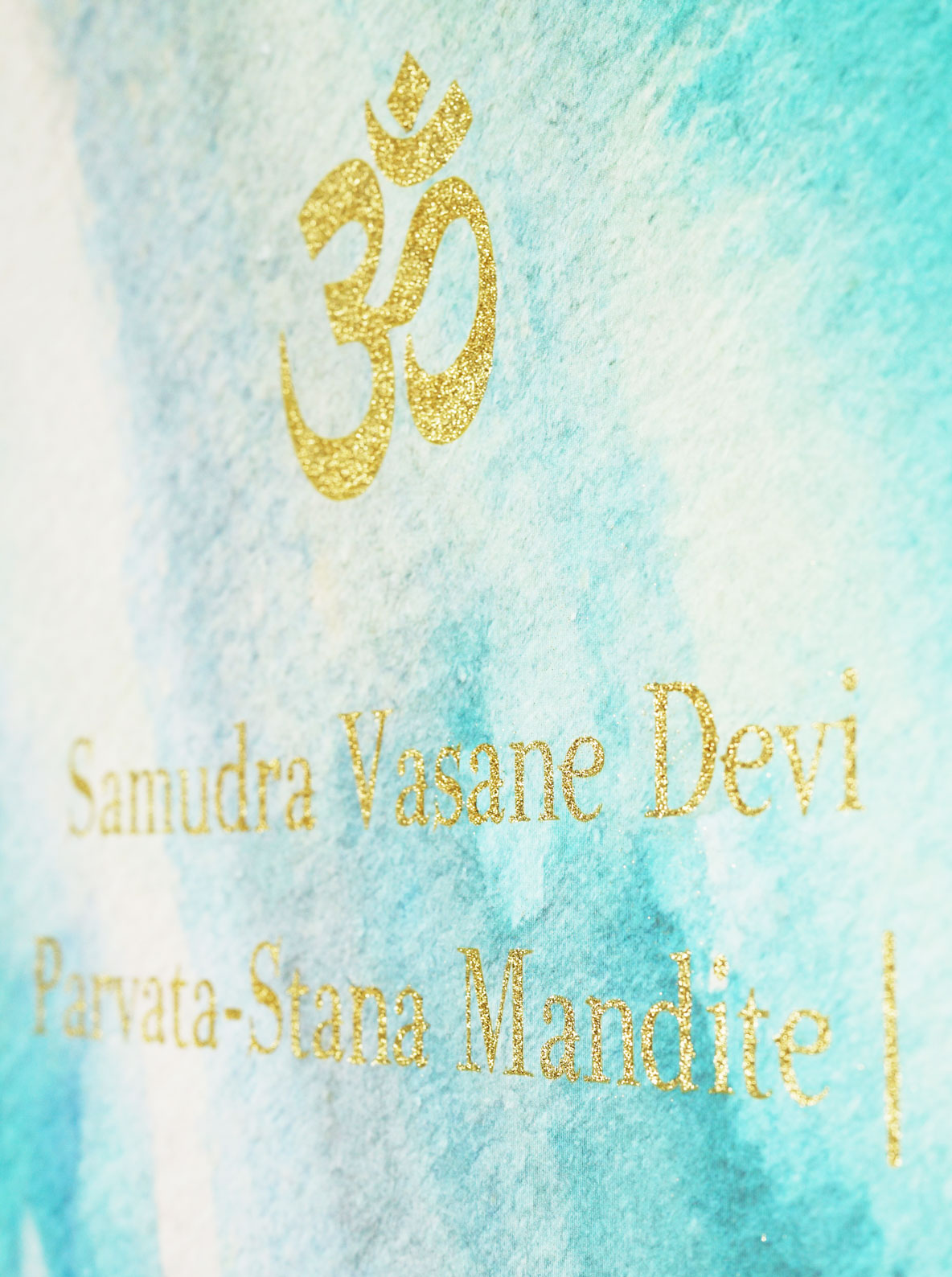 This Bhu Devi Mantra has an important place in our hearts and in our home. The kids know it by heart and are reminded to recite it every morning because….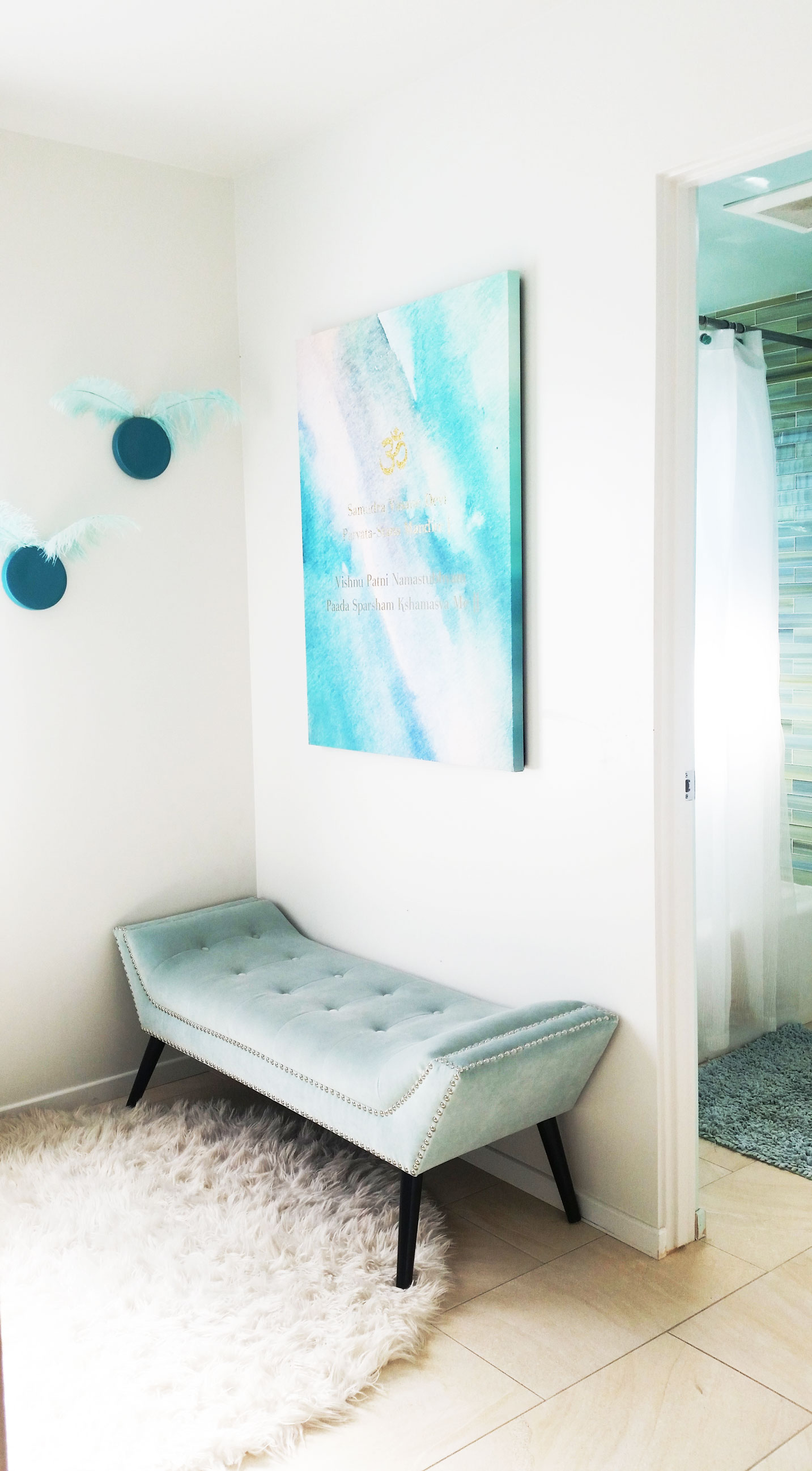 ….it's one of the first things they see in their bathroom lounge.  I had this custom canvas created, after which I then painstakingly hand-glittered the text.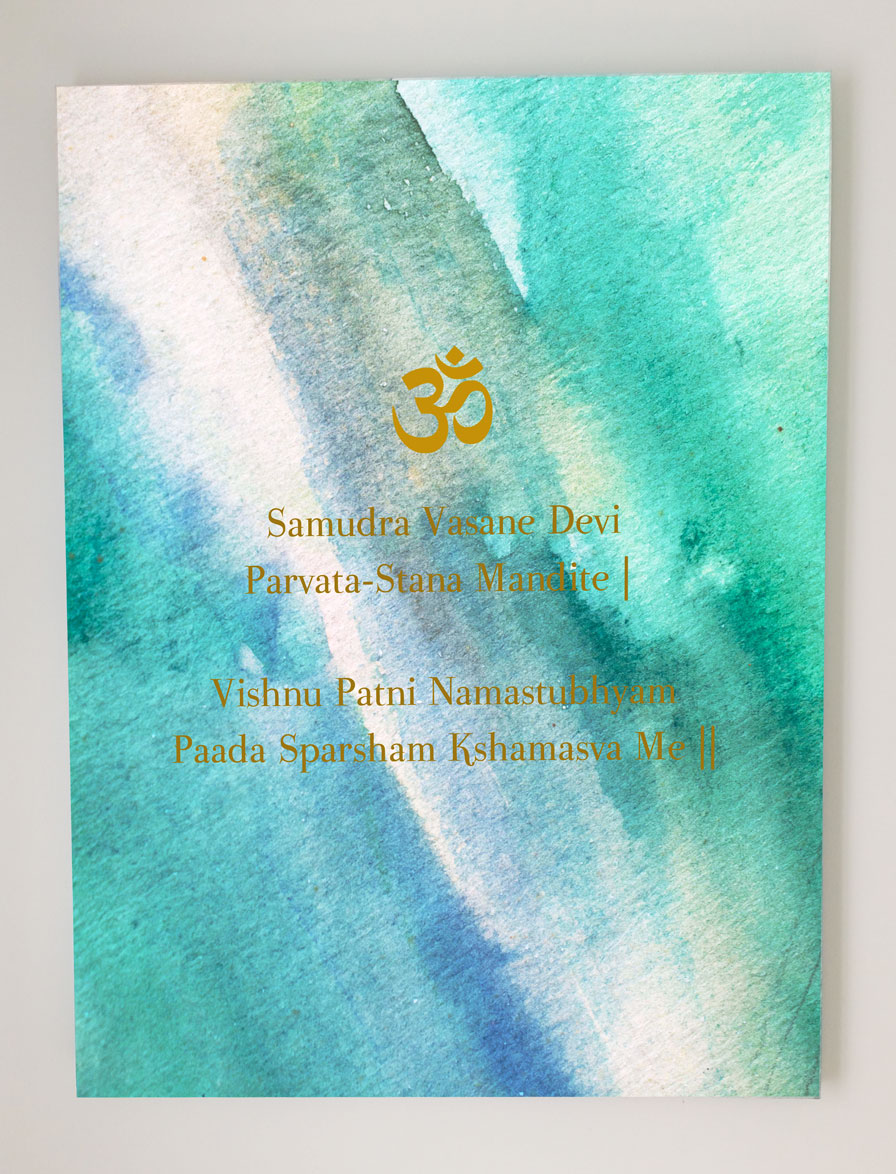 #earthdayeveryday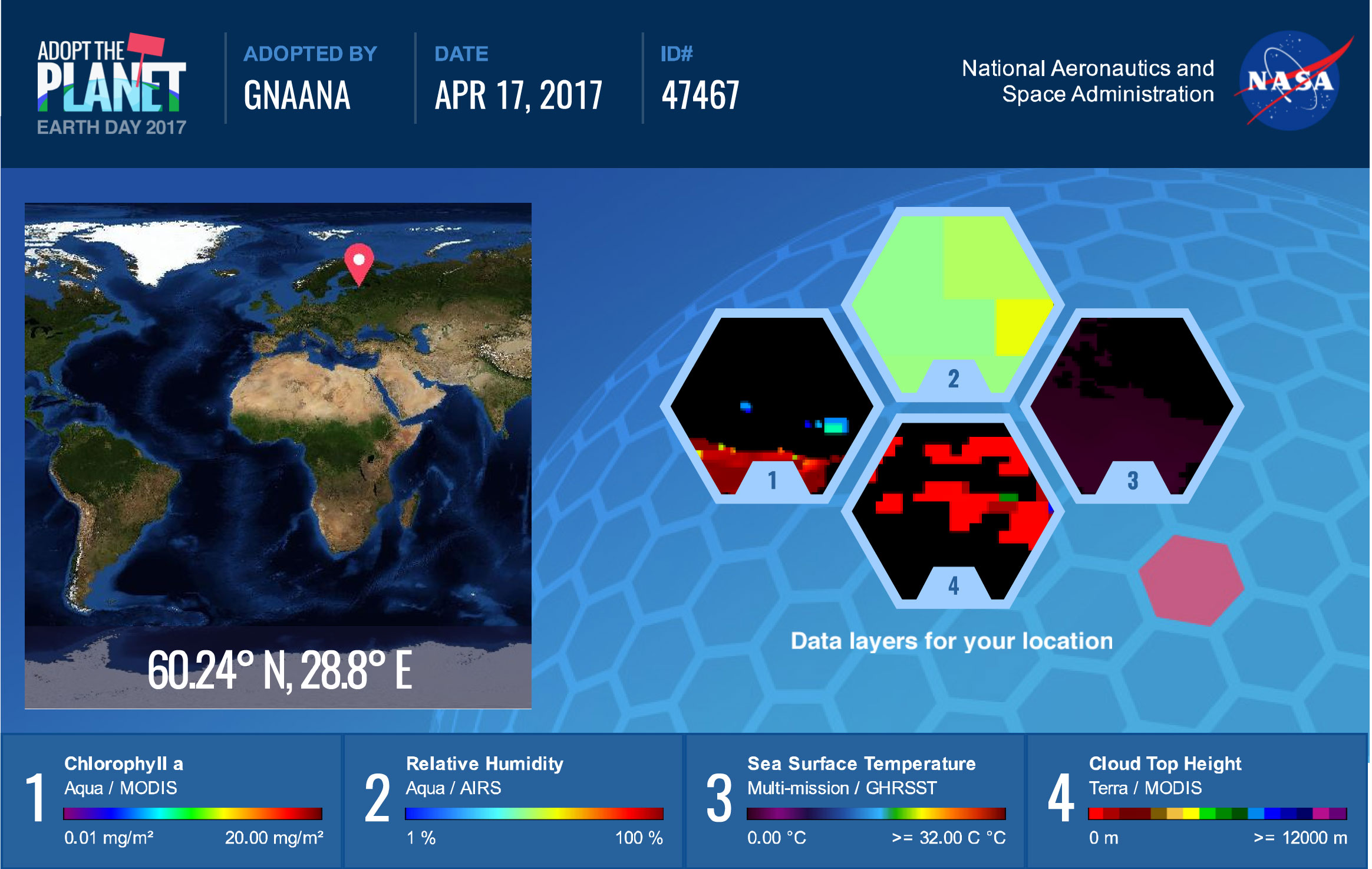 Here's a cool way to celebrate Earth Day with your kids: adopt a piece of the Earth through NASA's Adopt The Earth Initiative. Nasa has divided the Earth into 64,000 parcels (approximately 55 miles wide), and each participant is randomly-assigned a section. You just enter your (or your child's) name, and then you can print and display your certificate.
NASA's goal is to have all 64,000 parcels "adopted."
Of course, no legal rights are conferred; however, you do get a chance to view state-of-the-art climate data.
#earthdayeveryday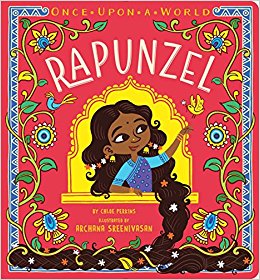 Her name is still Rapunzel, but she wears a bindi, jumkhas, and a sari and befriends a handsome yuvraj….
If you haven't met Once Upon a World books yet, you are missing out on multicultural adventures. They take classic fairy tales and simply shift the settings: Rapunzel in India, Cinderella in Mexico, and Snow White in Japan.
Terrific board books for your preschoolers.
Available on Amazon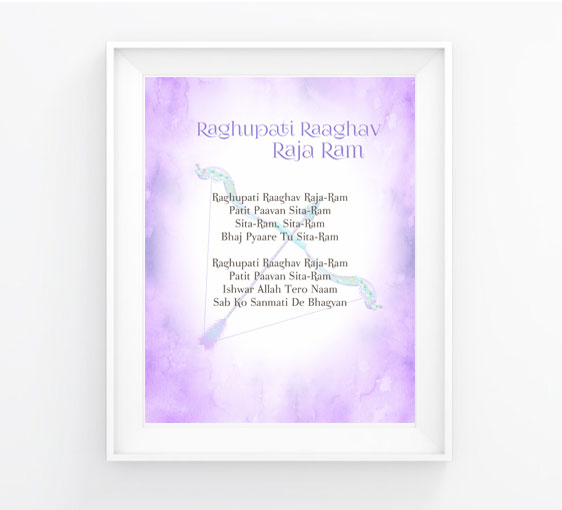 Celebrate Shri Rama Navami tomorrow, April 5th, with our beautiful print featuring "Raghupati Raaghav Raja Ram" – a must-learn bhajan for all Hindu kids.
As you may know, this version of the Bhajan (some call it a dhun) was a favorite of, and popularized by, Gandhiji – and was reportedly sung during the great Salt March to Dandi in 1930.
The Bhajan of course extols the virtues of Lord Rama. (See here for a more in-depth explanation of the lyrics).
We have also created a unique Paper Learning Puzzle – a terrific, hands-on activity to help kids learn the Bhajan. Just print, cut, and have kids rearrange the lines in the proper order – reciting the lines as they do so. Careful! There are a few tricks, so kids have to really know the lines to get it right.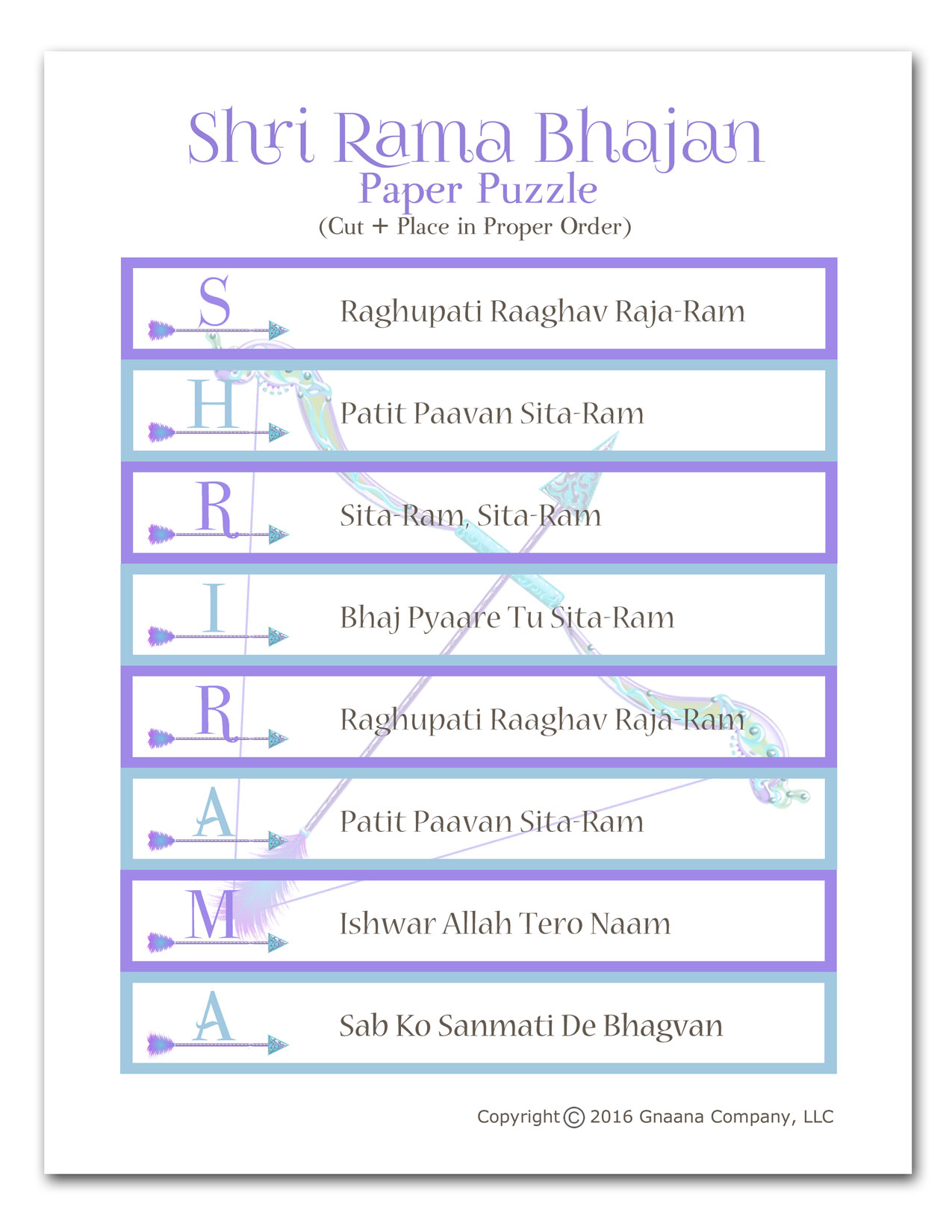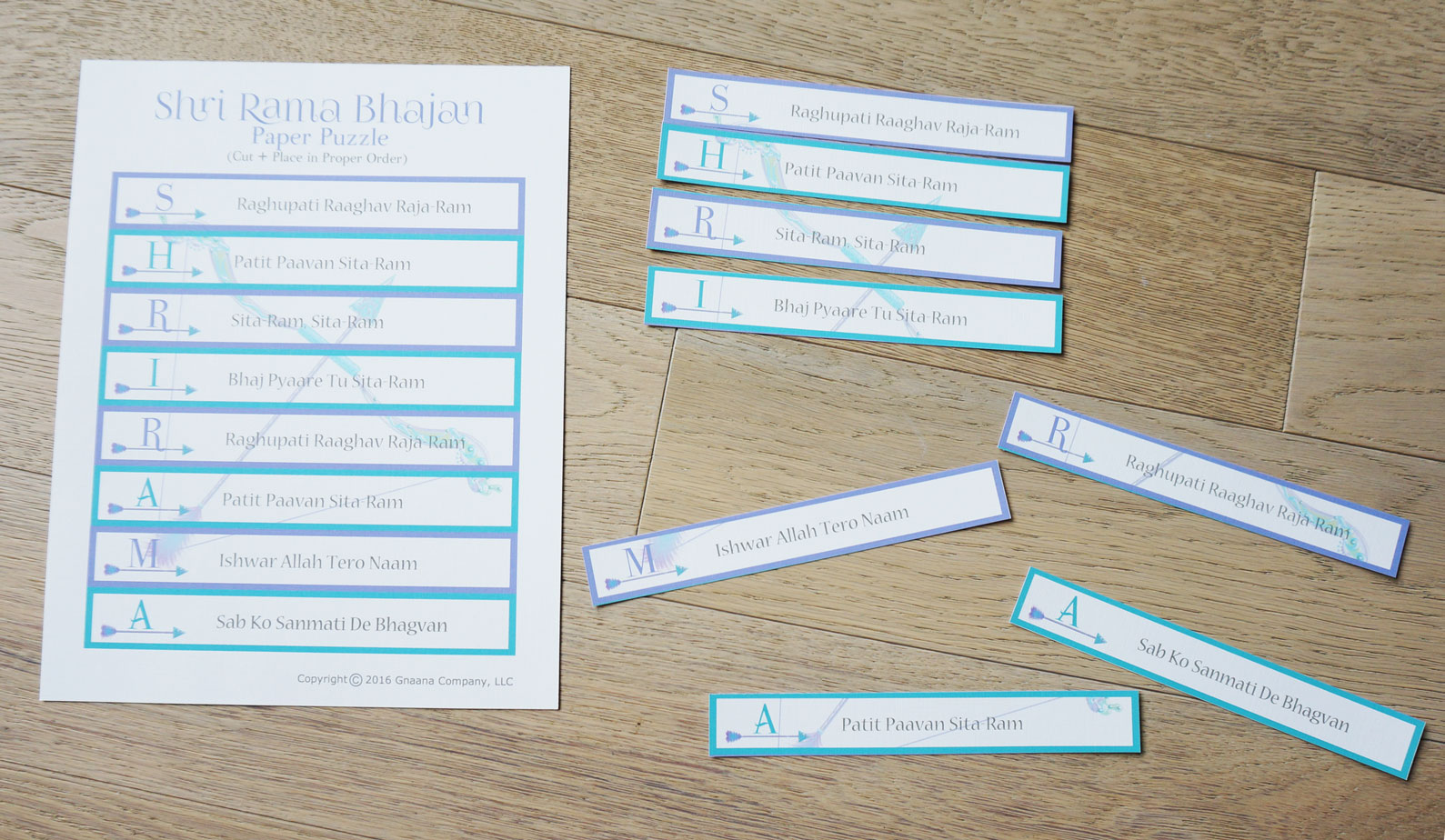 It's a great way to celebrate Lord Rama's birthday!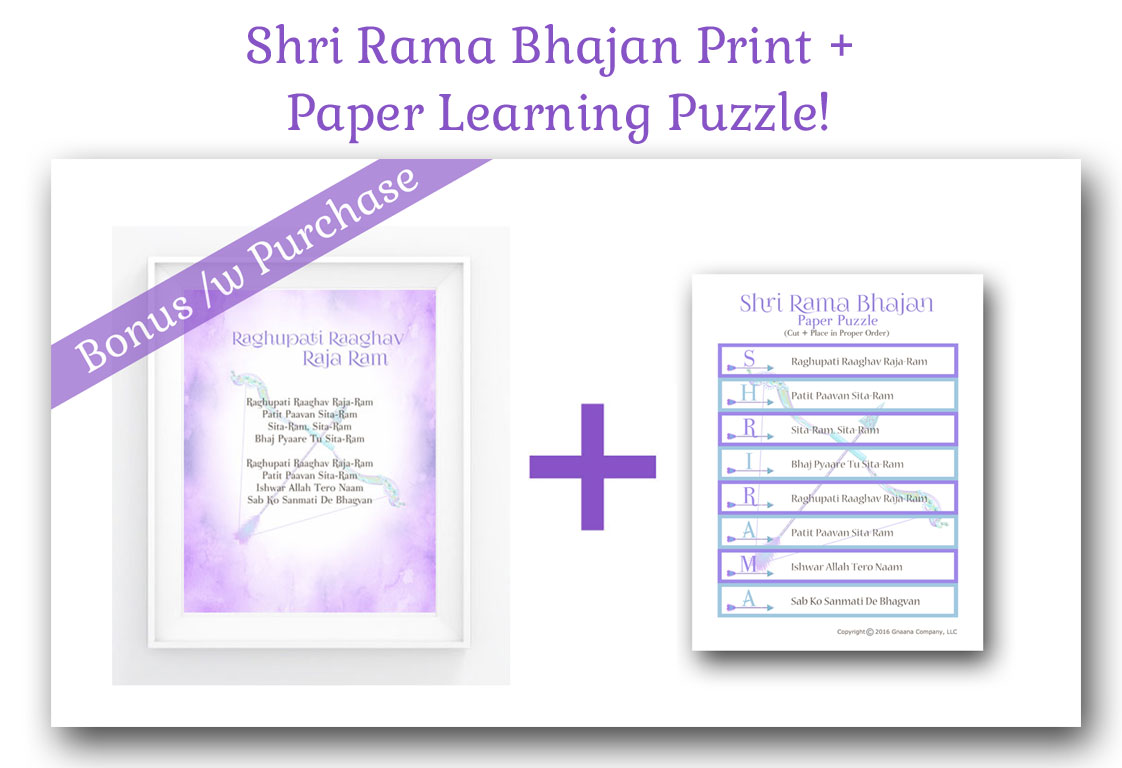 Available as a digital download for $5 in our Etsy Shop.
For $5, you will receive the following digital files package:
* 3 versions of our Shri Rama Bhajan Print: English, Hindi, and Hindi /w English
* Paper Learning Puzzle
Print, Learn, Recite & Enjoy!
Happy Shri Rama Navami!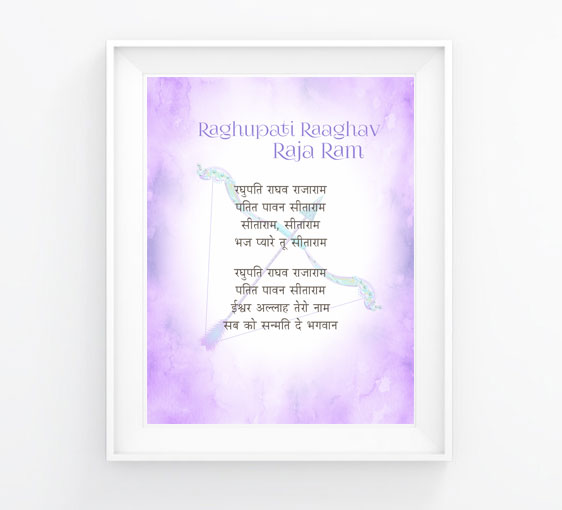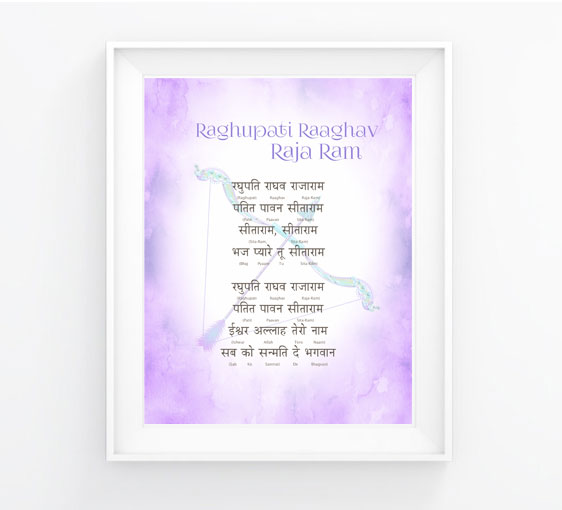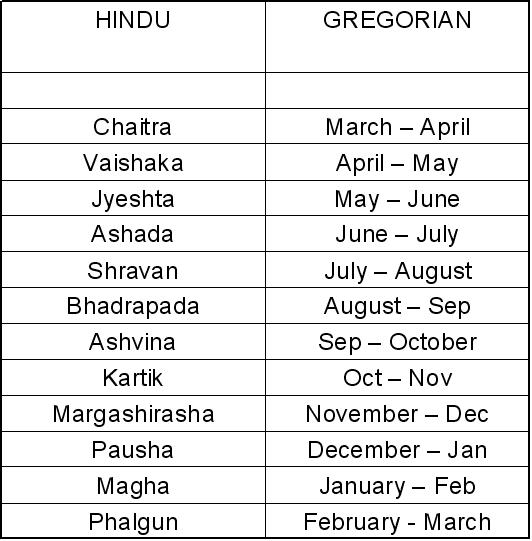 The Western Gregorian calendar has a leap day every 4 years to reconcile the Earth's rotation around the sun, but did you know that the Hindu calendar has a leap month? 'Cause we're cool like that…
Many Hindus celebrate Ugadi/Gudi Padwa today (or yesterday by some calculations), which marks the beginning of the Hindu/Vedic New Year. This year starts on the first day of the Hindu month Chaitra – which, interestingly, closely corresponds with the coming of Spring – when nature comes to life and things begin anew.
The Hindu calendar is a lunisolar calendar. It's not purely a lunar calendar. Lunar calendars count months solely based on moon cycles. If you do the math (29-30 days multiplied by 12, yielding 340-360 days), you'll see that if there were no adjustments made, there would be years when you could be celebrating Diwali in February!
In order to reconcile the lunar months with the Earth's rotation around the sun, the Hindu calendar adds an extra month about every 3 years. This allows Hindu festivals and crop seasons to no fall too far off schedule.
The extra, or "leap", month is called Adhik Maas. The next Adhik Maas is in 2018 (May 16 to June 13, 2018 to be exact).
Happy Ugadi/Gudi Padwa!
While the US is on its way to dismantling environmental regulations (and denying climate change), kids in India are learning about global warming.
This video produced for Indian kids is short, cute, and to the point: