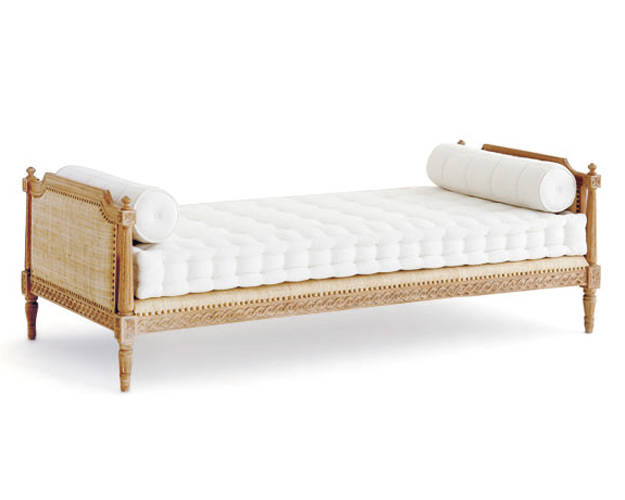 A while ago I wrote about my search for a bed for my daughter (ordered, waited, never came, discontinued – so in haste we bought a "temporary" platform for her from West Elm).
Now we're planning the move-in into our new house, so I began the search again – this time for a day-bed style.  Unfortunately, I am smitten with this Hamish Daybed by Oly (unfortunate because of the price tag).
Sigh.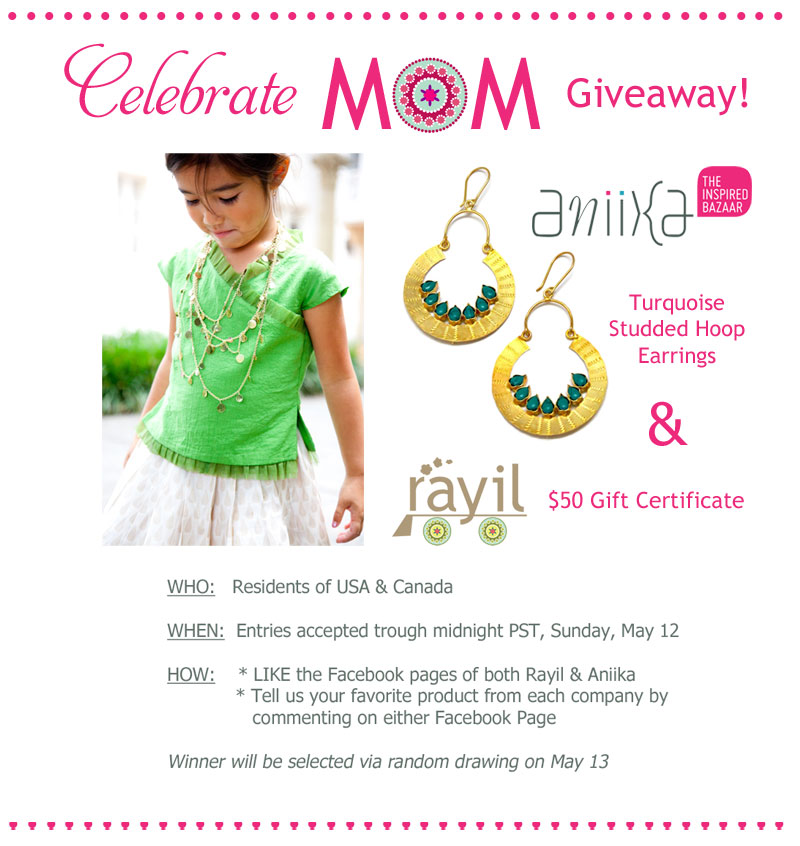 The lovely (and very well-curated) shop Aniika is joining Rayil in a Celebrate MOM Giveaway.  Don't miss out on your chance to win 2 fabulous prizes:
Gorgeous 
Turquoise Studded Hoop Earrings
 by Aniika & a $50 Rayil Gift Certificate (redeemable at 
www.rayilkids.com
)
Just LIKE the Facebook pages of both 
Aniika
 and 
Rayil
, and be sure to tell us your favorite product from each company by commenting on either Facebook page.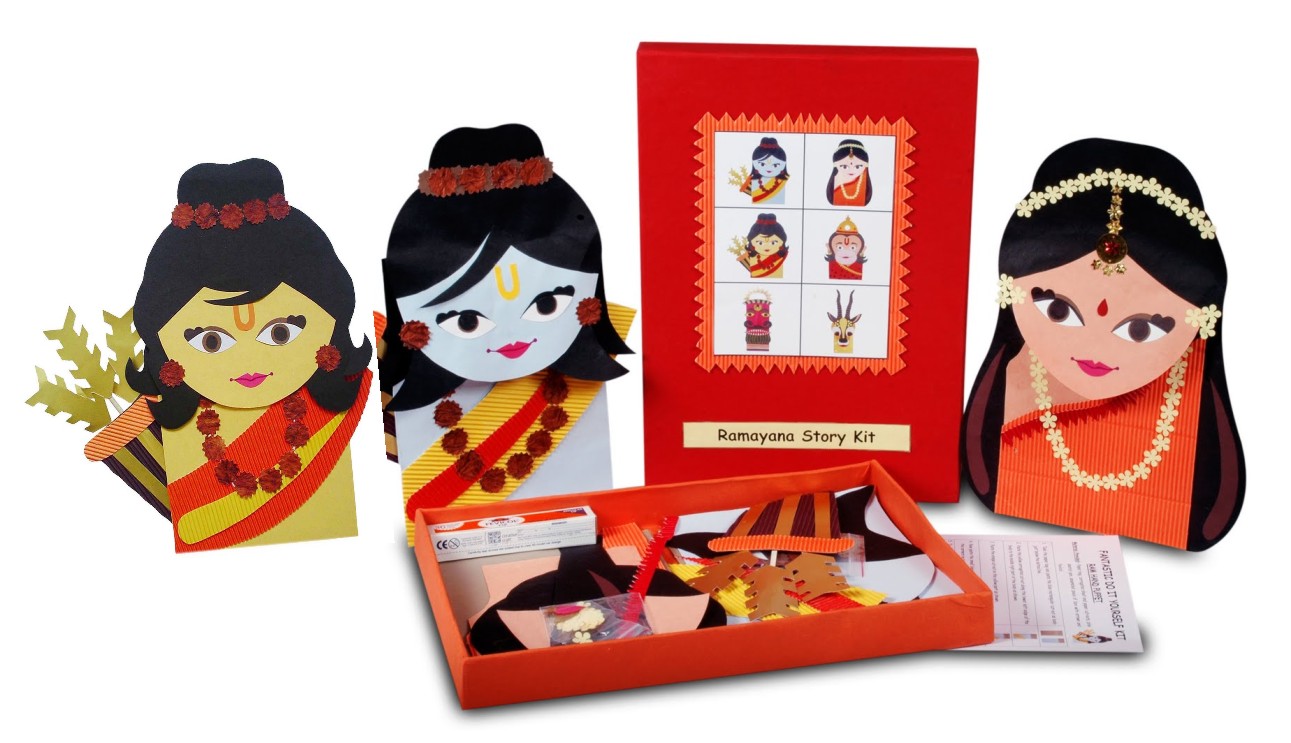 What do you think?  We're thinking of offering these DIY Craft Kits – highlighting various mythological stories with fun craft puppets, designed by an independent artist. We are trying to gauge interest, so let us know by commenting or via email (hello[at]gnaana.com) if you think they are something we should carry.
Have you seen the Rayil Blog? Check out today's post: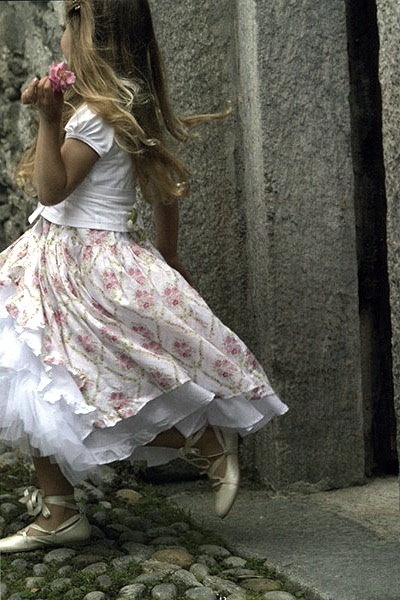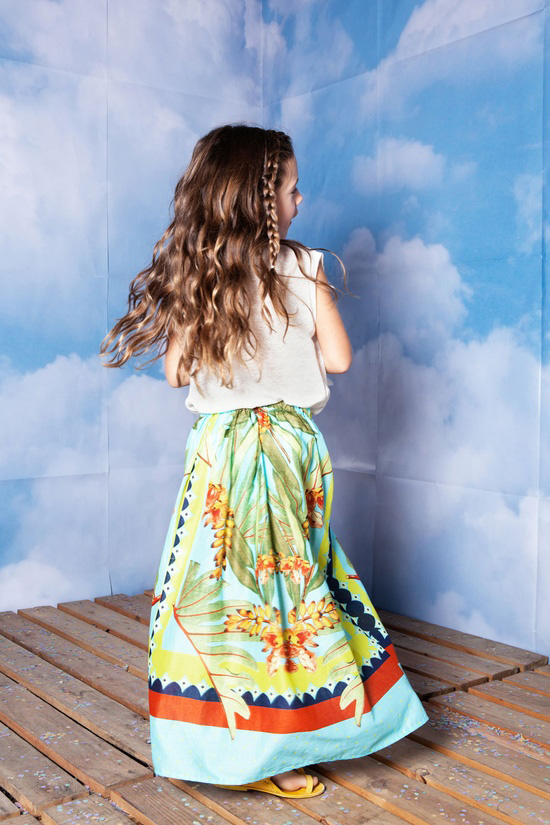 If you're a fan of the maxi, you've probably figured out that there is a certain art to creating the right look – especially for little girls.  Here are some of our tips for "Maxi-mizing"their cuteness:
Choose a skirt made with quality material.  There is a lot of fabric on display, so poor quality fabrics become very apparent.
It's all about the right top.  Keep them short (above the hipline) and fitted.
Longer tops can be tucked in.
Belts may be "too much" for the small frame of girls, though may be fine for taller girls.
For shoes – sandals are best for summer, and boots for winter.  Sneakers or lace-ups…not so much.
Maxi skirts are great for beach days, family outings or for just a day of relaxing in the backyard.
Rayil
carries some of the best maxi skirts for girls.  Your little girl is sure to steal the scene in one of these: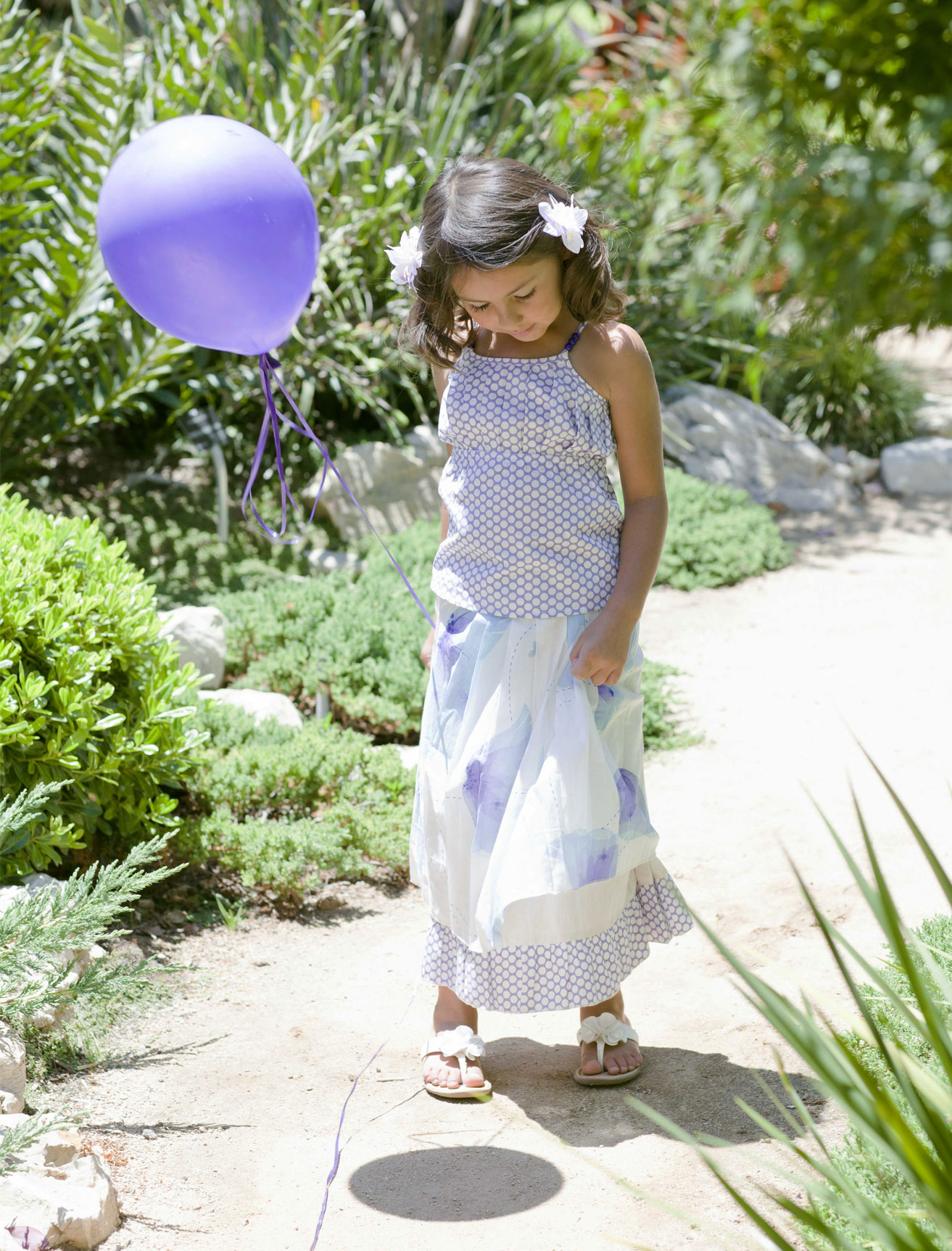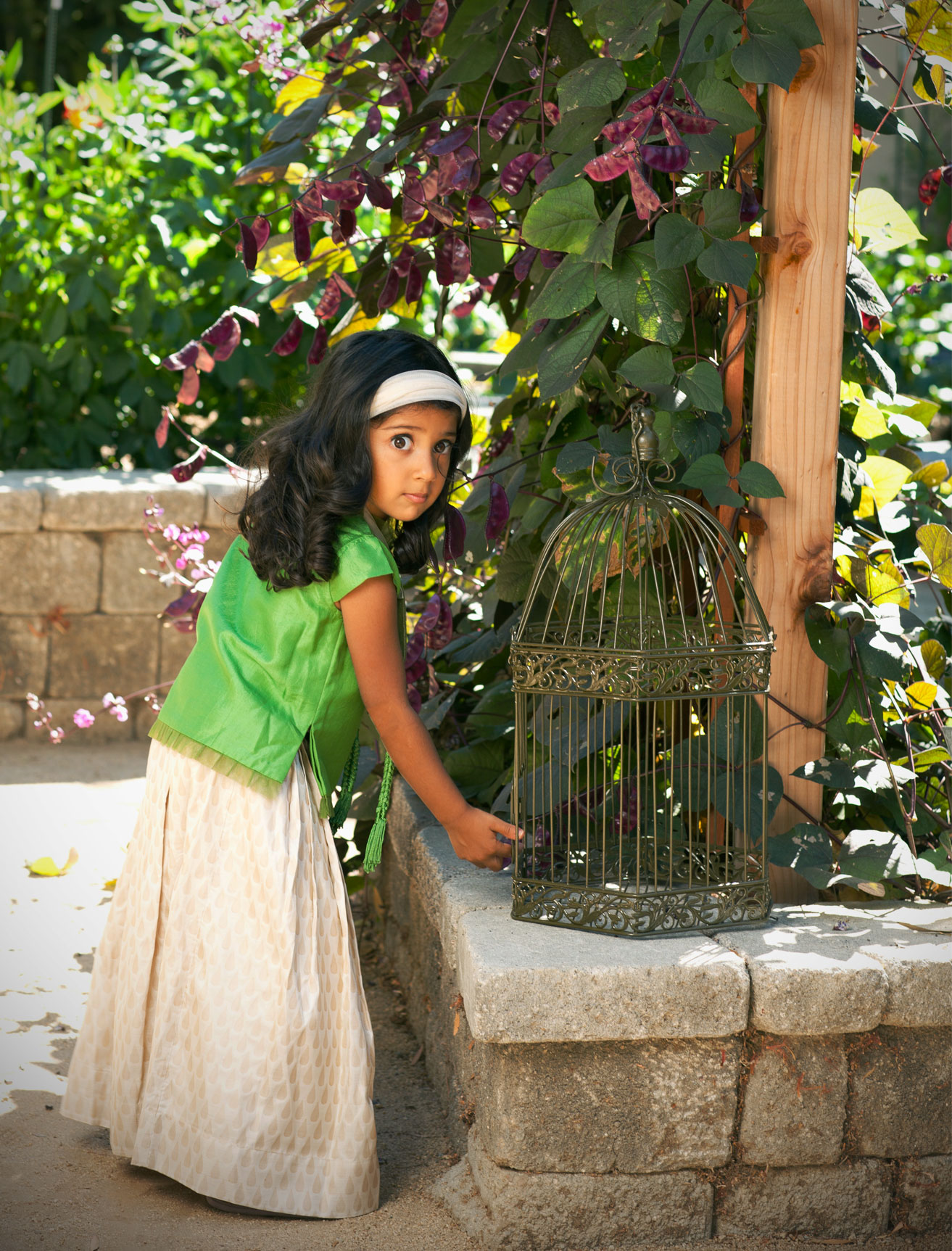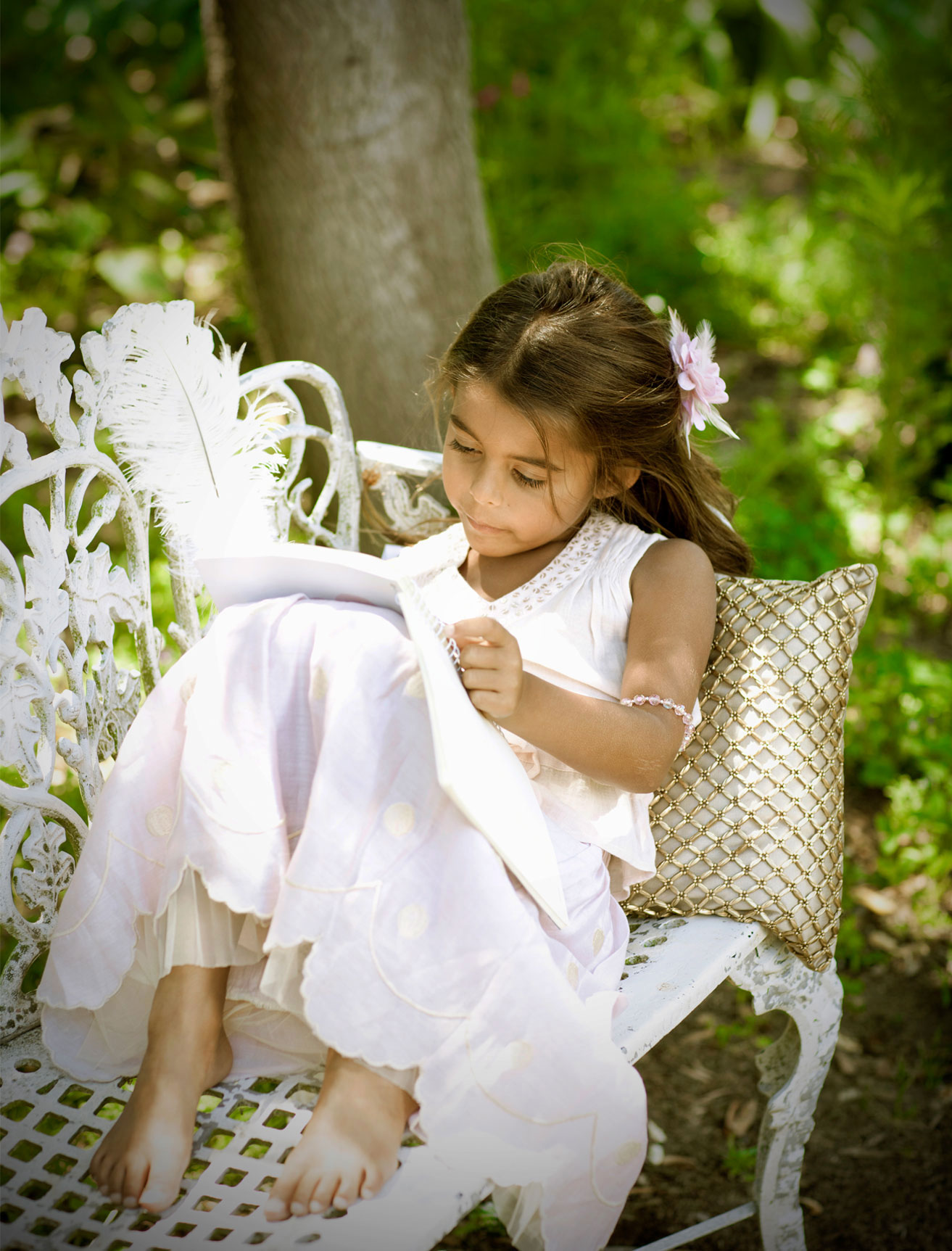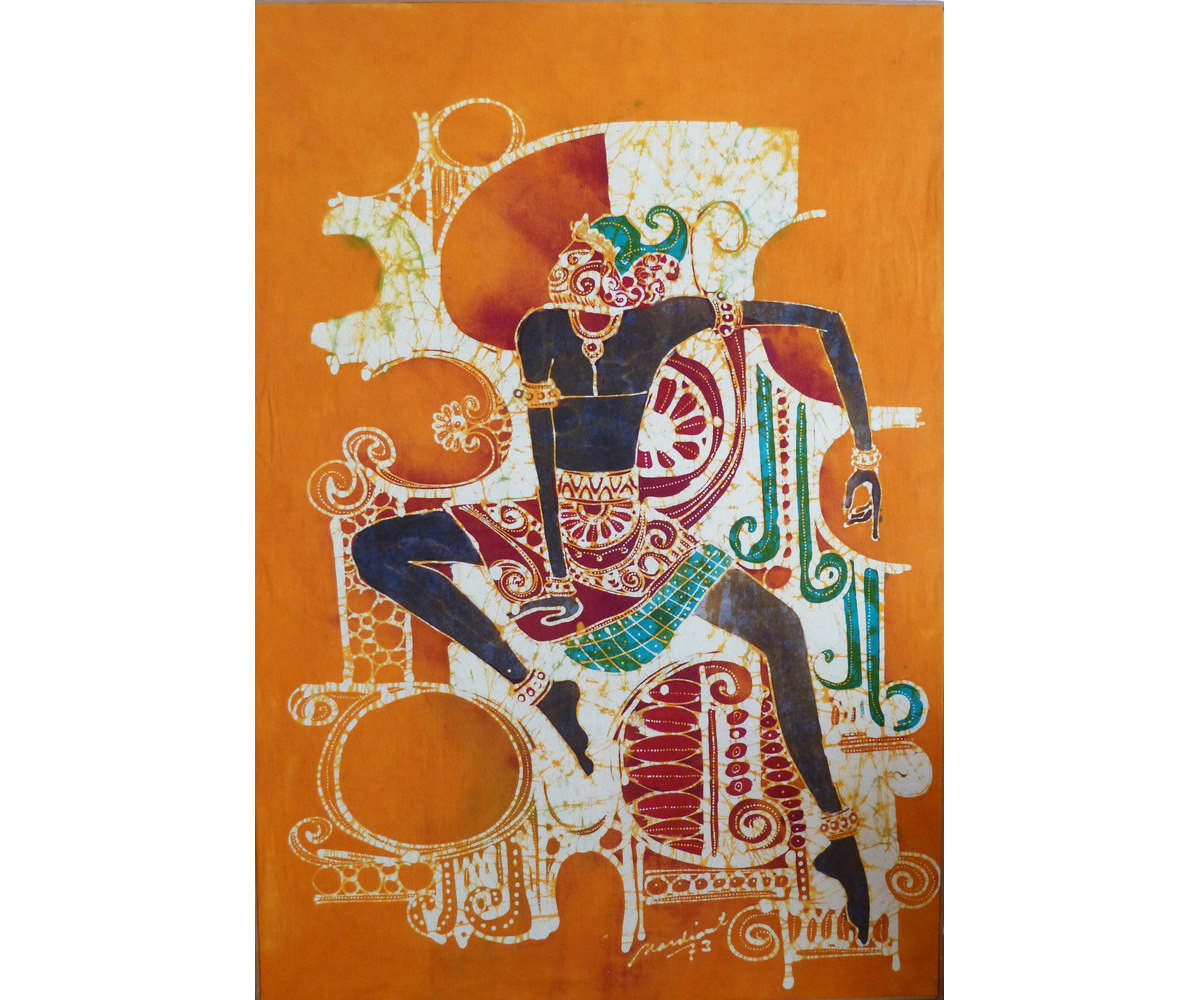 Hindus celebrated Hanuman Jayanti this week (officially 25th April) – so he's on our mind this week.  We're smitten with this Vintage Indonesian Batik.
Read the shop's description of "Hanoman" to your kids and see if they can point out the error.
image via 1001vintage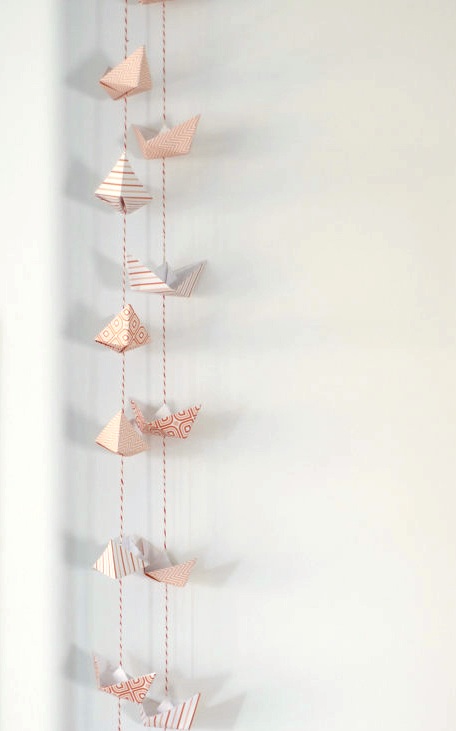 Today we join Meera Sriram and Praba Ram on a Blog Tour of their latest book Bijoy and the Big River.
I often think that even if I lived in India for my whole life, I would not be able to see even half of all of its beauty.  Bijoy and the Big River transports kids to Assam and the mighty Brahmaputra – so they can catch a glimpse (yes, literally a glimpse – as this book has wonderful photographs!) of life in India's Northeast.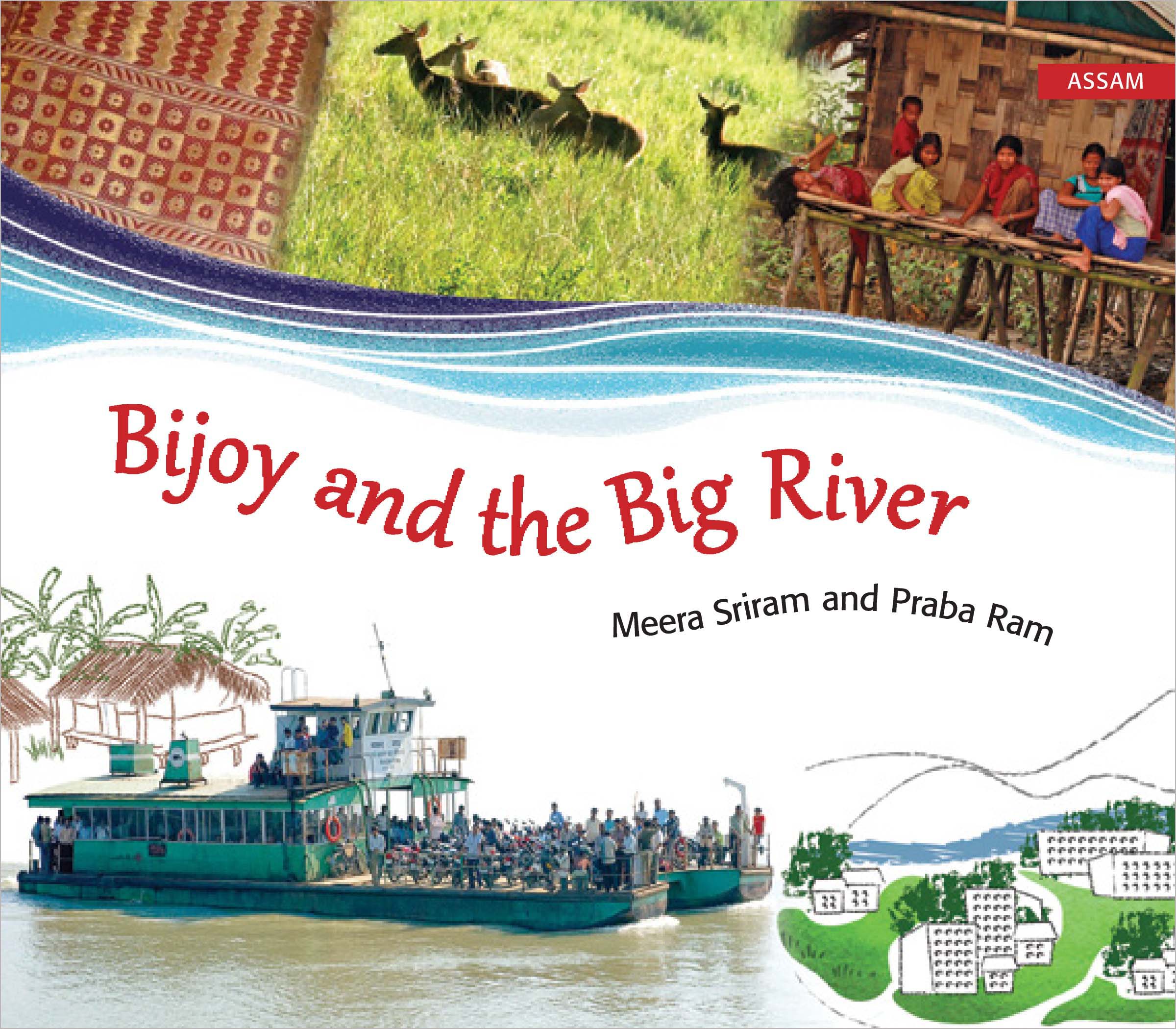 A wonderful read packed with vignettes about Eri "Peace" Silk, xihu (an endangered species of dolphin) and a subtle lesson of man's interdependence on nature – perfect as we celebrate Earth Day this week.
To build upon the book, Meera has suggested a simple and wonderful craft for kids:  Origami Paper Boat Torans
1)  Make a few paper boats (use paper in coordinating prints and colours);
2) String them together (you can also use beads, butterflies and other items for visual contrast); and
3) Hang
Meera informed us that this craft was used at a book launch event at the ANTS store in Bangalore last week (credit to artstales.blogspot.in)
Thanks, Meera and Praba for pointing us to this wonderful book.
Bijoy and the Big River is available via Tulika Books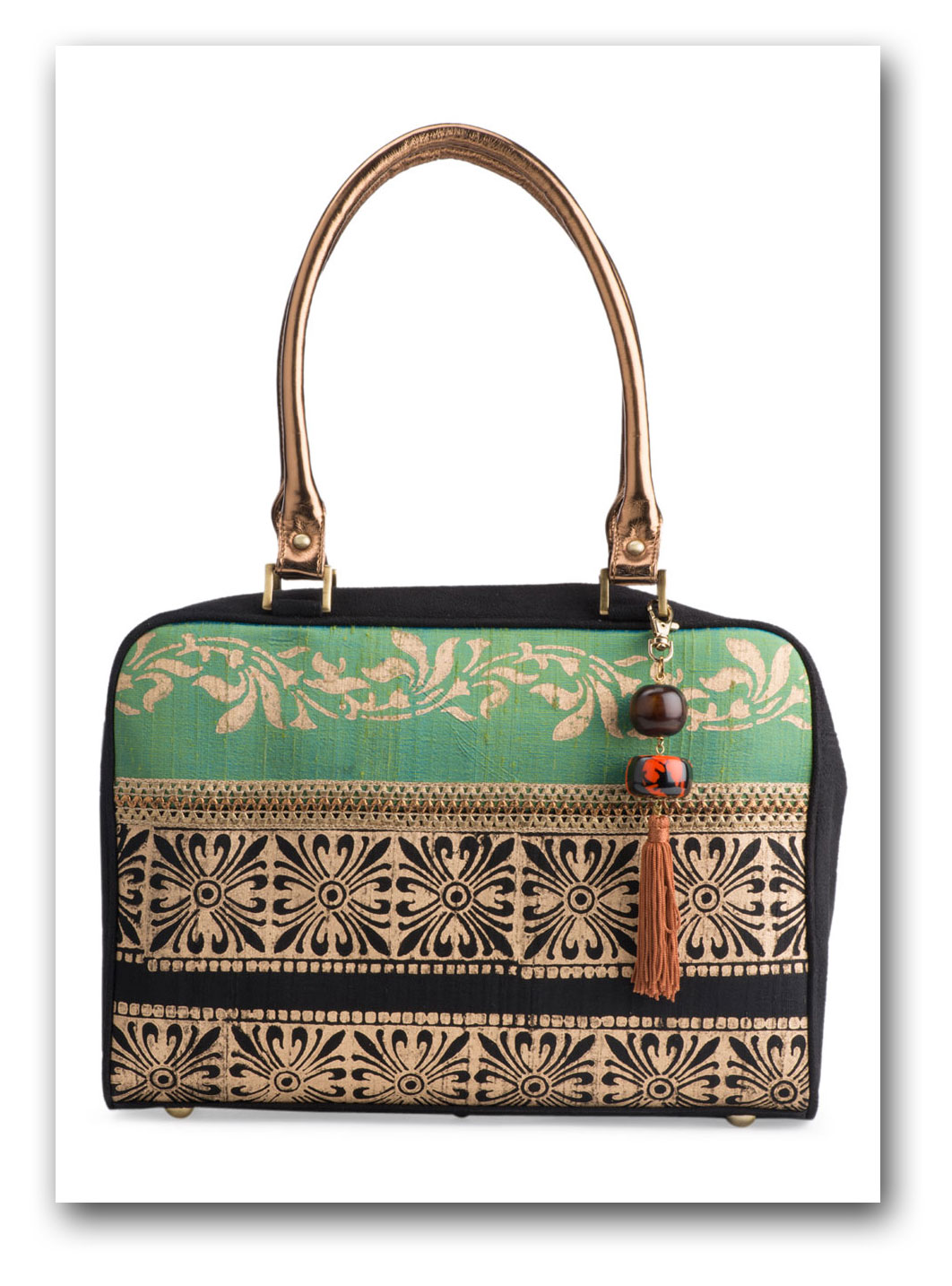 Found: the perfect post-diaper-bag purse with gorgeous East-West adaptability.  Check out Malaga Bags (featured above is a Khadi Printed Tote).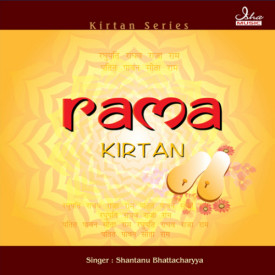 Ram Navami is big deal for Hindus around the world.  It's a commemoration of the Ideal Man after all – the protagonist of the epic Ramayana.
This year, Ram Navami is on April 19th-20th.  Click here for beautiful Rama Kirtan from Isha Music.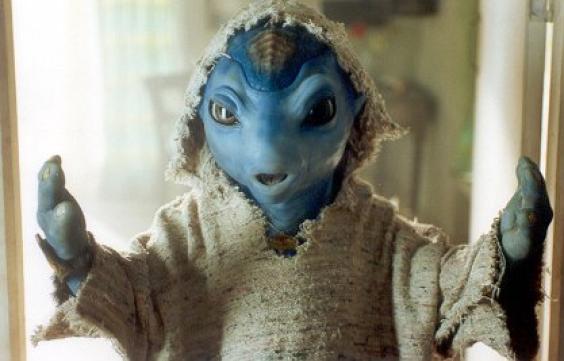 Koi Mil Gaya may be passe in India, but it's certainly enjoying a renaissance in our house.  The kids saw the movie a few weeks ago (with eyes peeled, completely enthralled) and so started The Jadoo Obsession.  The soundtrack plays in our car on the way to/from school and if anyone's been around us lately, they have probably heard them sing the songs (and they don't even know Hindi!).
The funniest quote by my daughter:  "Why are Hrithik's arms so bumpy?"
My son has even requested a Koi Mil Gaya birthday party (it's at the end of the month).  Wondering how I'm supposed to pull this off.  Ideas please?