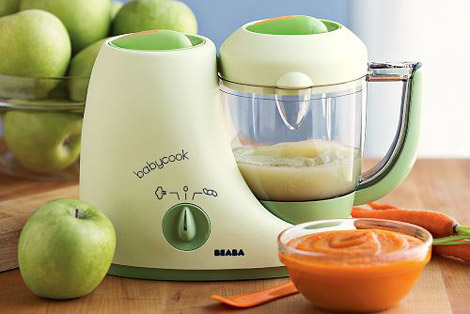 During a recent visit to my mother's, I tried (really tried) to use her stainless steamer pot and her blender to make my daughter fresh baby food.  But it just took too much time and resulted in too many dishes in the sink.  So I held up my nose and resorted to jarred food.  My heretofore-voracious eater started pushing food away.
I'm sure she lost weight that week.
She was probably dreaming about the fresh pear and oatmeal with a dash of cinnamon or the zucchini and dhal with cumin I make her with our Beaba Babycook.  The stuff is so tasty, even my toddler eats and un-pureed portion.
So as an ode to this ingenious, time-and-effort-saving invention which has become an indispensible member of our family (we use it at least twice daily), I will post our favourite recipes in our new series Beaba Be Mine.
Tags: baby recipes, dhal, vegetarian