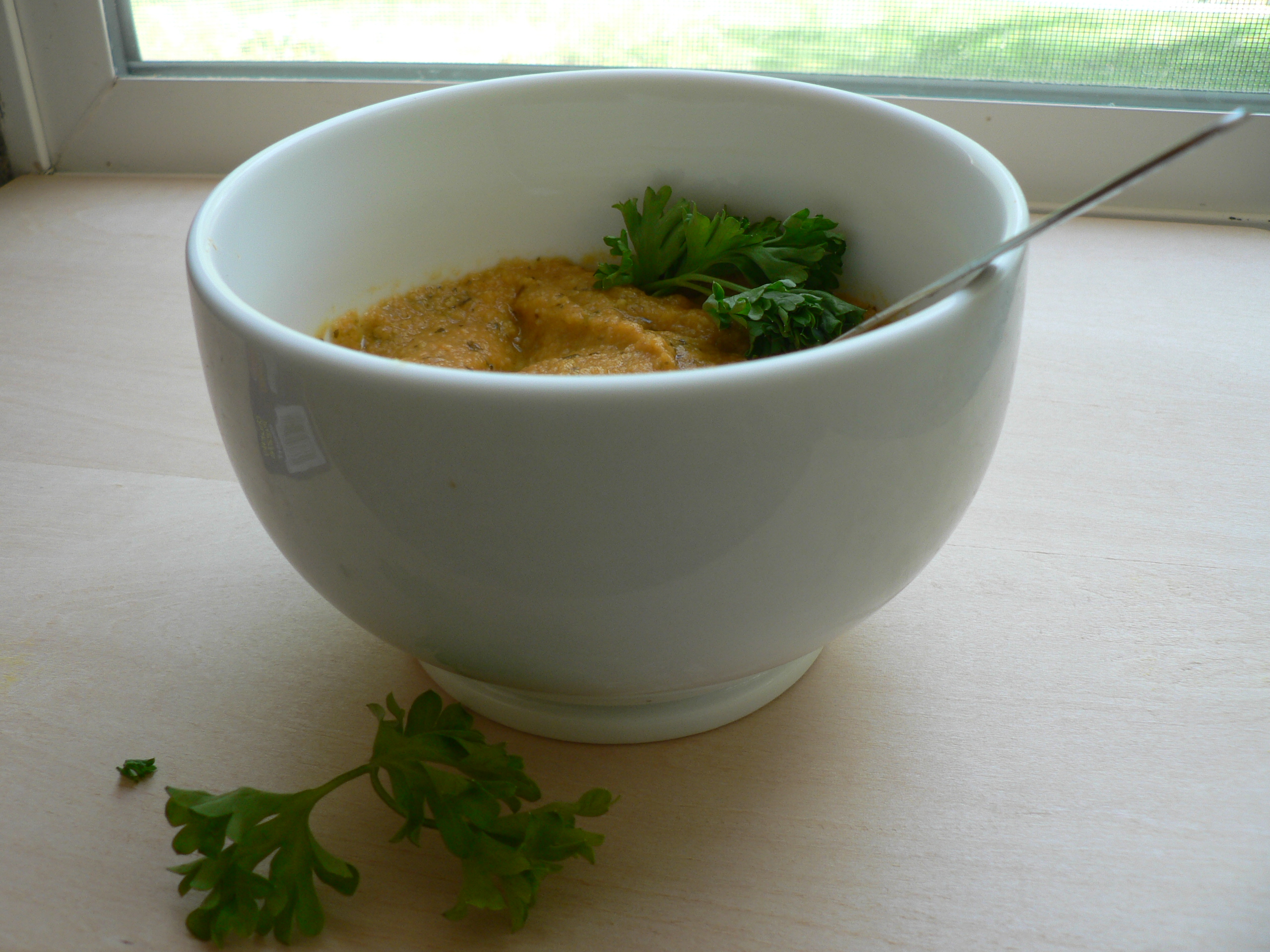 I used Morningstar Farms' soy-protein "chik'n nuggets" for this Italian-inspired meal, but you can use regular nuggets if you prefer.
6-8 baby carrots, diced (or 1 large carrot)
3 nuggets
1 Tbs pesto sauce
Steam the carrots in the Beaba – water level 3.  Meanwhile, prepare the nuggets as directed (I used the microwave) and cut into quarters.  When the carrtos are steamed, puree them with the nuggets (along with the reserve water) to desired consistency.  Transfer to a bowl, stir-in the pesto sauce and serve!
Tags: baby recipes, tofu, vegetarian