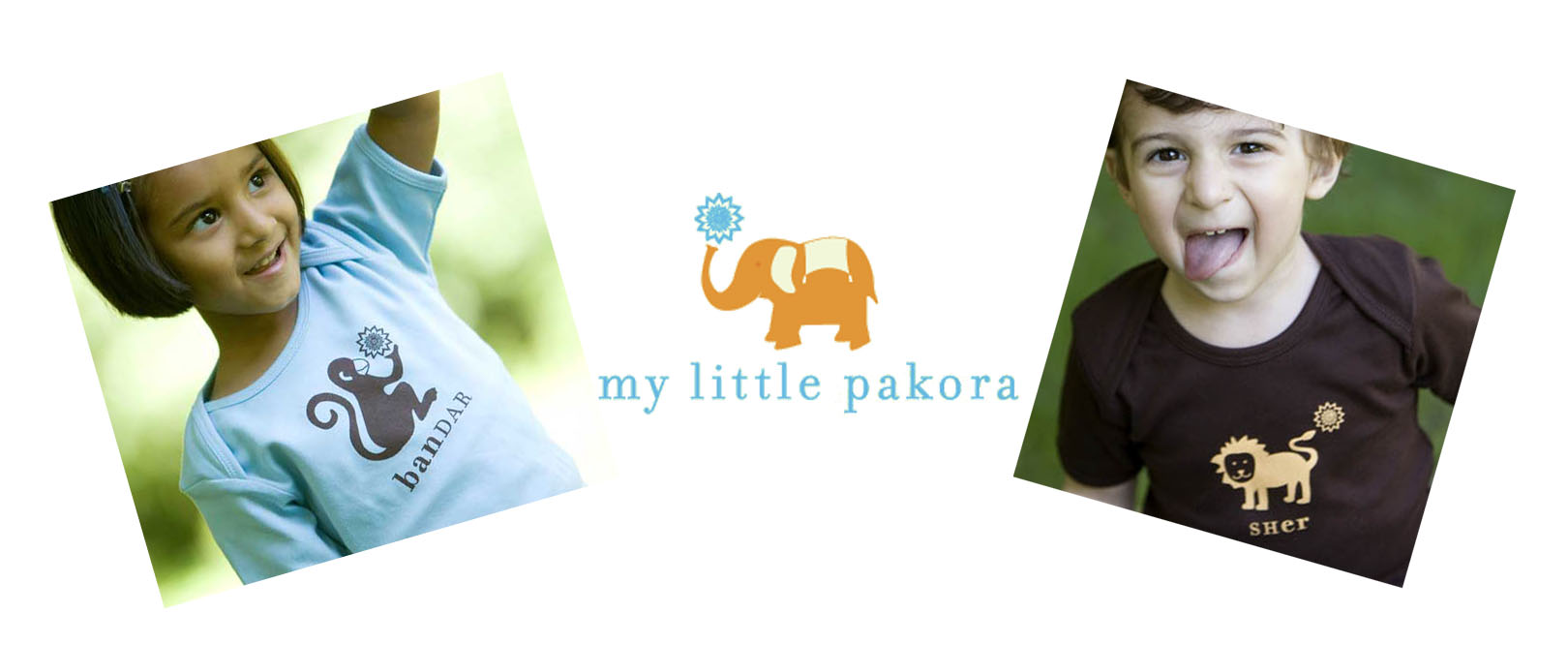 As we say on our site:  Ancient India gave birth to a rich array of ecological ideals.  Of course modernity burried some of these ideals, but one of the movements that is (re)gaining ground in India is the push for organic and sustainable farming.  We sat down with Sonia Gupta, founder of My Little Pakora – a fabulous line of baby wear inspired by South Asia (and produced with organic cotton from India), who enlightened us about what it means to buy organic clothing:
 

Your clothing is certified by SKAL – what does that mean?


SKAL is the certification for organic cotton production. What it means to the consumer is that you can be assured that the farms where your organic cotton comes from have been inspected. The inspection includes farm visits, examination of the soil, and review of samples taken from the farm to confirm that pesticides are not being utilized. 

What percentage of the cotton grown in India do you think qualifies as organic?
I would say around 32%.  As the demand for organic cotton grows I do foresee this percentage increasing.

What do think is the most important immediate benefit to Indian farmers of growing cotton organically?


I would say there are multiple benefits but one of the important facets is that the cost of farming is lower for the Indian farmer when growing organic goods. The investment into herbicides and pesticides can be extremely expensive and the use of these chemicals results in a "posioned land" – which not only affects the crops, but also the water and the adjacent land and villages.  On a positive note, the push for organic farming in the Indian community has lead to systems that are more sustainable and profitable.  The best part is they have learnt that you can rely on other methods for great crop production – pesticides are not the only answer. 

What do you love most about dressing your daughter in organic clothes?


I love that I am doing my part in helping Mother Earth. Aside from the sheer softness of organic clothes, by buying organic I know that I am supporting a eco-system that is sustainable! 

 

How do you encourage and educate your daughter about organic living?


We do quite a lot, starting with recycling. She is finally at the age where she understands why we do certain things like limiting our water consumption when brushing our teeth and having a bath, turning off the lights when we are not using them, recycling paper for arts and crafts, and ensuring that all paper and plastic is recycled.  Actually, on recycling day she helps me sort items which is a great learning activity.
Thanks, Sonia, for this wealth of information!  And check My Little Pakora's fantastic Thanksgiving sale here.