Nala and Damayanti…a classic Indian love story.  It's about a brave King (Nala) who falls in love with a Princess (Damayanti) he has never seen.  He merely hears about her beauty and intelligence through a sage who comes to his court – and he's smitten!  Social decorum prevented Nala from professing his love for Damayanti in person, so he sends her messages via a golden swan.  Damayanti falls in love with Nala too this way, but in order for the couple to be united, she has to outwit the Gods Indra, Agni, Varuna and Yama – who also vie for her hand.
My father told me this story when I was a little girl – and I was so inspired that in my secret playtime I would pretend that I was Princess Damayanti.  So beautiful that even the Gods wanted to marry her…and so intelligent that she could outsmart them!  What a role model!
In celebration of Valentine's Day, we've designed these precious printables  – based on the story of Nala and Damayanti.  And they're free!  Just download, print (on cardstock), cut and fold.  (We've also included an option to print a simple "to" and "from" block for the front of the card).  The cards fold to a 3.5″ square – cut marks are indicated on the printout. 
You can punch a hole and secure with a ribbon (like we did), or just fasten with a sticker – no envelope needed (i'm sure the trees will thank us)!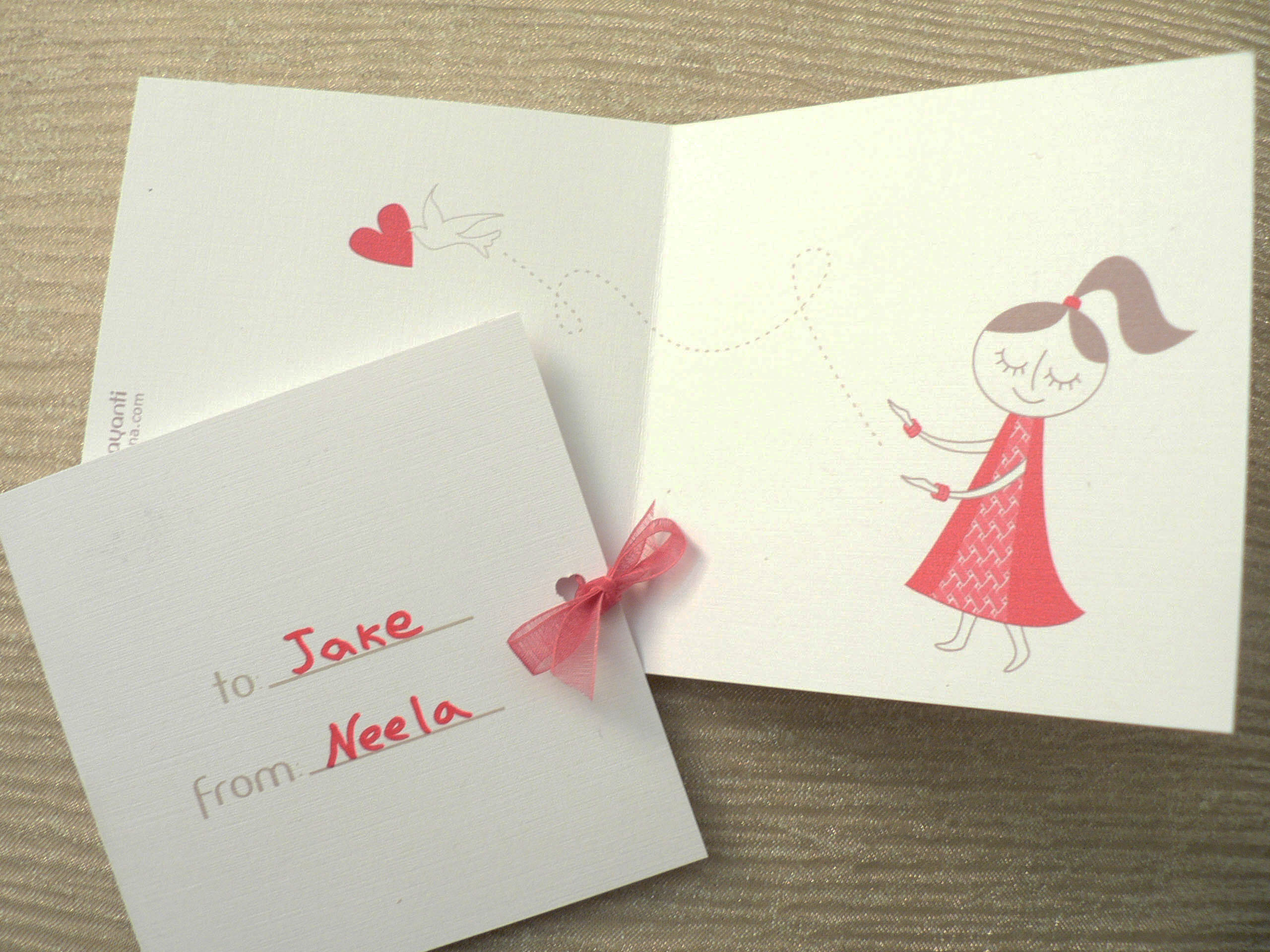 Download here:  Nala Card, Nala Cover
Damayanti Card, Damayanti Cover
And you can read the story to your kids here:  The Story of Nala and Damayanti
I hope your children are inspired as I was by the story!
Tags: Mahabharata, multicultural kids, stories