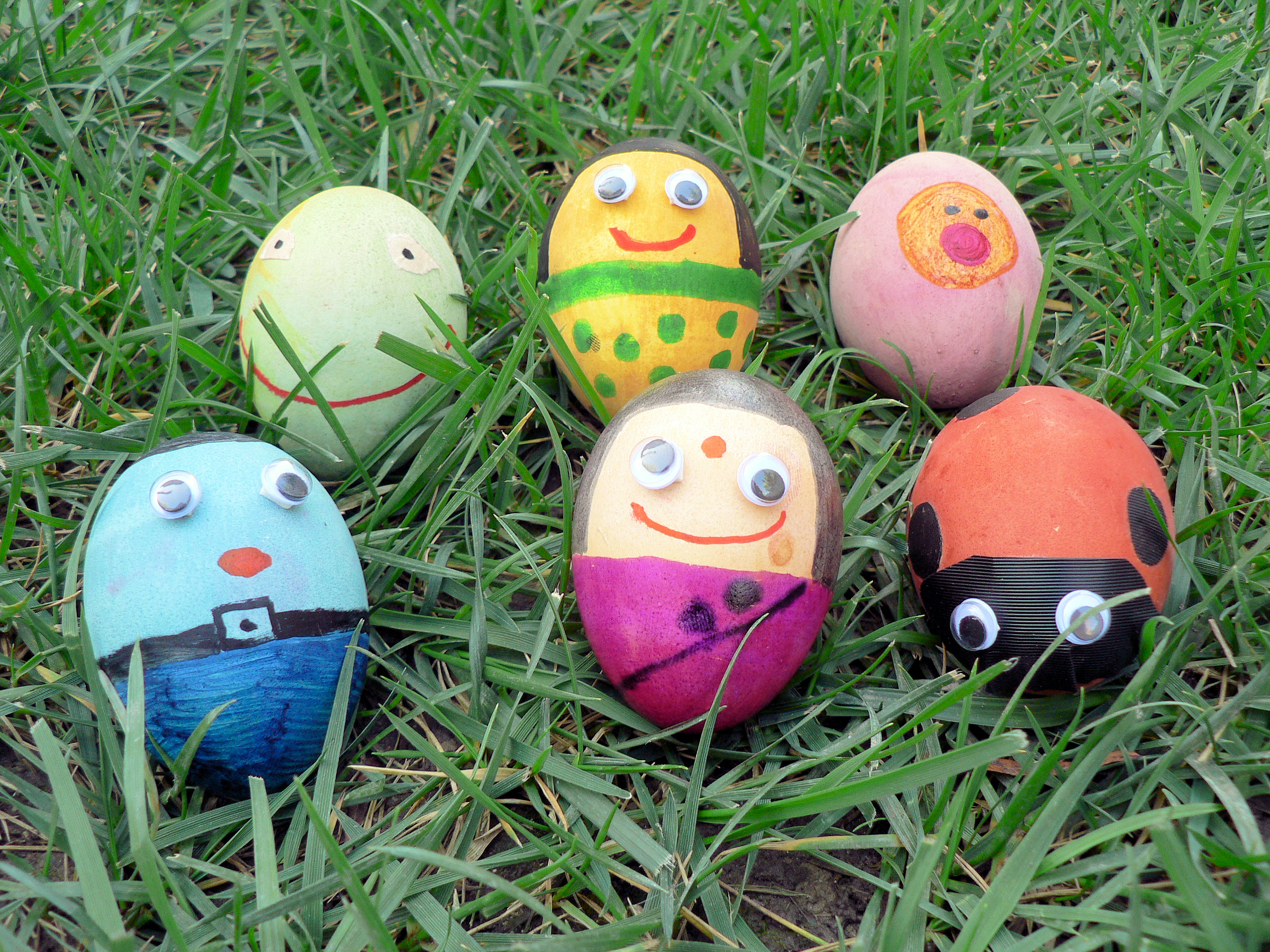 Usher in spring with crafty egg puppets – a perfect use of leftover Holi colors (see our post below on how to make your own Holi colors) –  and a creative twist to traditional Easter eggs. 
To color your eggs, you can either make your own natural egg dyes or use store-bought ones.  We followed Martha Stewart's recipe for natural dyes – using red cabbage, turmeric, onion skins and beets – and ended up with a radiant array of eggs red, blue, yellow, green and pink: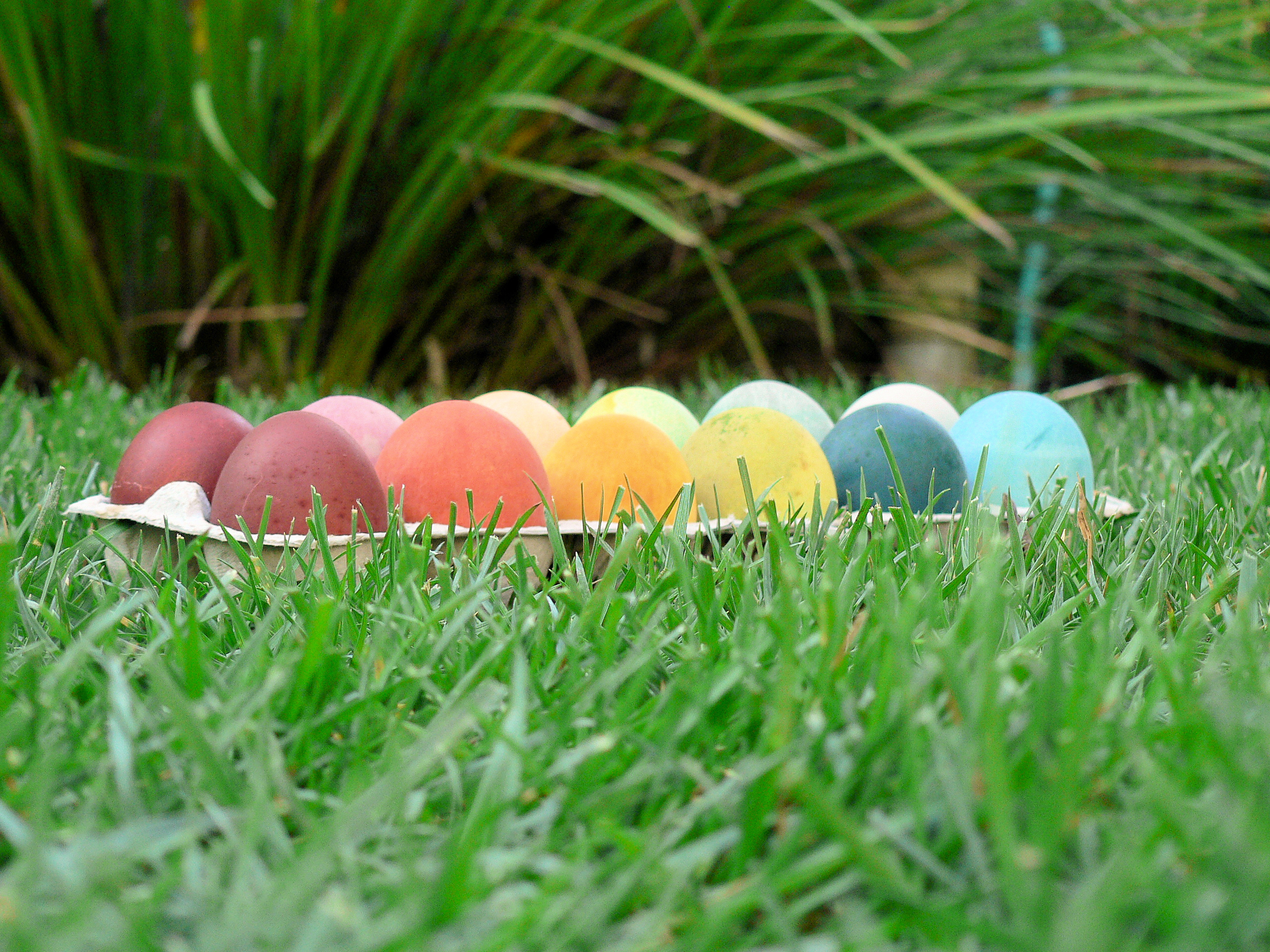 For the puppets, simple markers work best.  We also used giggle eyes, attached with snips of double-sided tape.  You can use the Egg Puppets to illustrate the Legend of Holi, or a favorite story of your own!