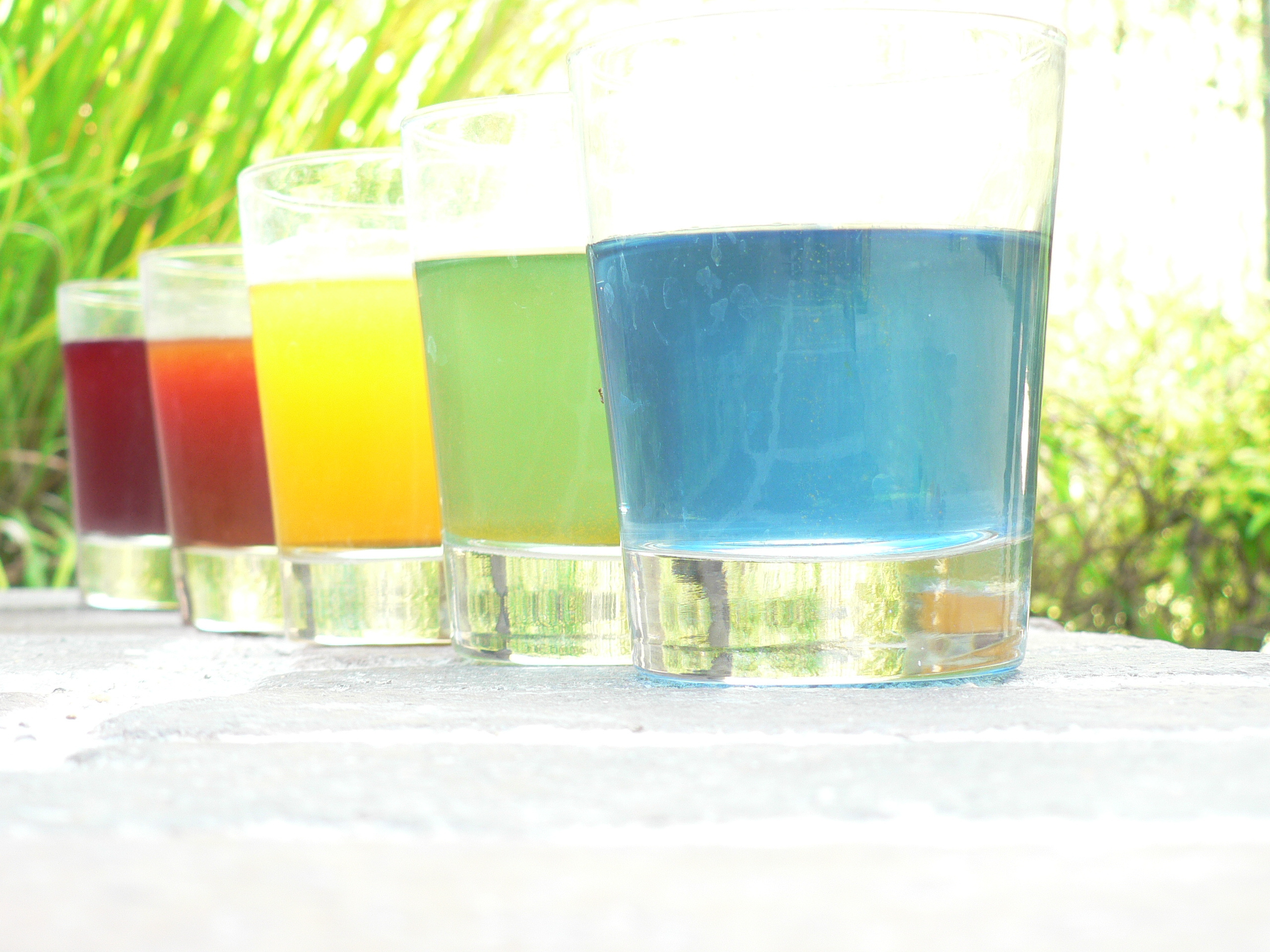 Holi is here…do you have your colors ready?  Harmful chemical colors are one of the perils of Holi (we're talking lead oxide, copper and mercury sulphite, etc.), so be wary of what hits your – and your kids' skin.  But you can be safe and make your own Holi colors at home with just 4 ingredients from the grocery store:  red cabbage (for blue), turmeric (for yellow), onion skins (for red) and beets (for pink).  All you need is 4 saucepans and you can turn your kitchen into a science lab with your kids!
The formula is pretty much the same for all colors.  Take 4 cups of chopped red cabbage, 3 tablespoons turmeric, 4 cups of chopped beets and 4 cups of onion skins (from about 8 large yellow onions) and place each in a seperate pot.  Add 1 quart of water to each of the pots, bring to a boil, simmer for 30 minutes, and strain.  That's it!  The colors will be very saturated, so you dilute with water for lots of Holi fun.  (Note:  the red cabbage solution will look purple at first, but don't be fooled, just dilute it with water and let it sit for awhile – you'll see it turn blue).
You have the basic primary colors – red, yellow, blue (plus pink) – so let your kids combine them to make their favorite.  We combined the red cabbage solution with the turmeric for a gorgeous green.  Yummy enough to drink – bottoms up!
(We got this idea from a Martha Stewart article about natural egg dyes – we just omitted the vinegar.  Thanks, Martha!)