Archive for March, 2010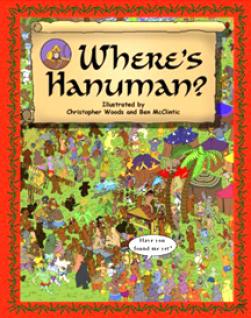 Hanuman, simply put, is remarkable.  I think he's the reason kids love the Ramayana so much.  He has tremendous strength and powers, darts through the sky, moves mountains with a single hand, and carries Rama and Sita in his heart.  But underneath it all he's still a monkey – what a superhero!
Finally we have a book for toddlers (or any age really) that centers around Hanuman.  Where's Hanuman is a seek-and-find book put out by Torchlight Publishing.  We featured it in our March Newsletter, but the awesome-ness of this book is so great that we had to write about it on our blog as well.  And check out the book's official website: www.whereshanuman.com.
So hat's off to you, Hanuman, for rousing the superhero in all of us.  And yes, we know most of India (except Tamil Nadu and Kerala) celebrates your birthday today – so janamdin ki badhai.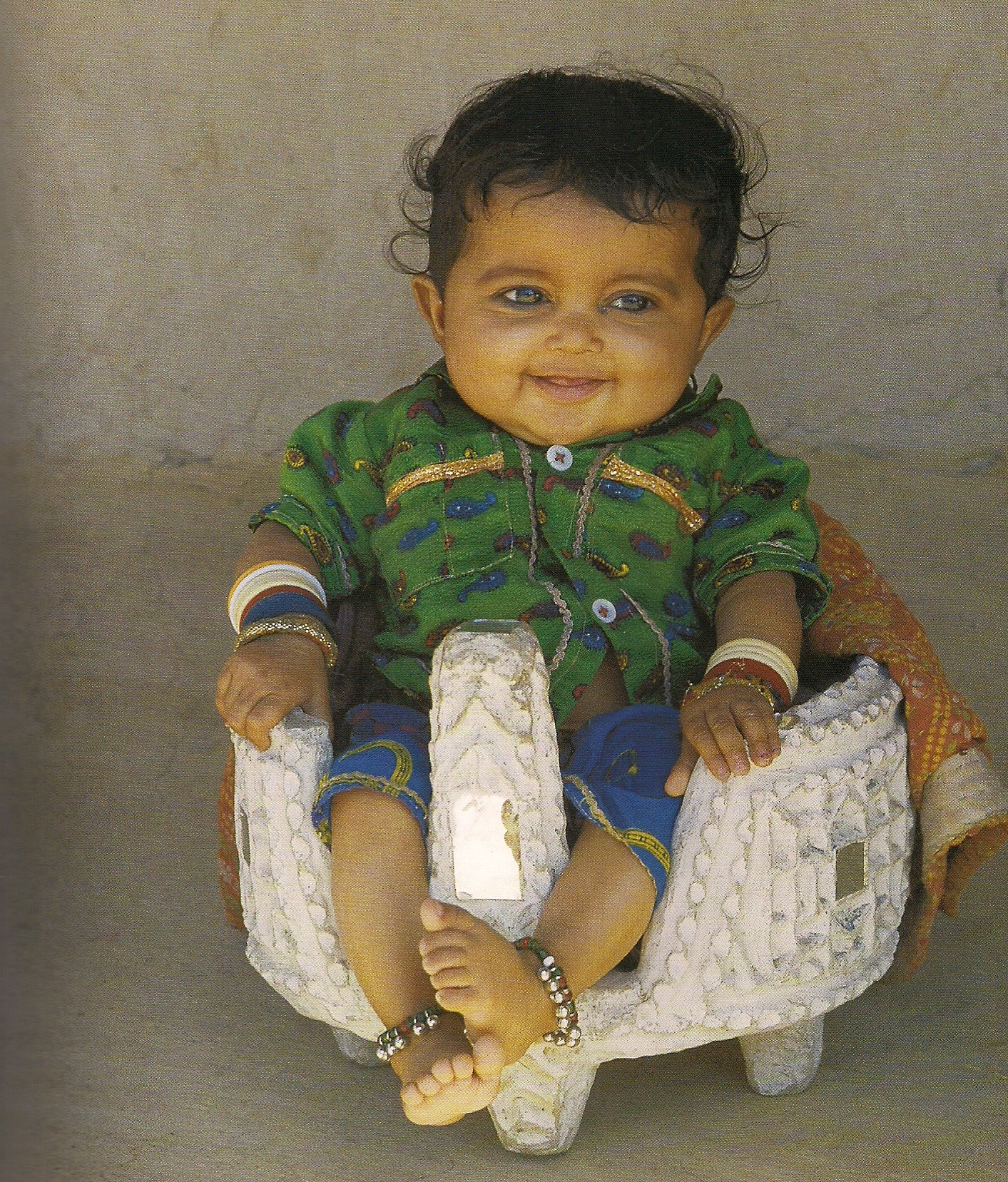 Image by Taschen Books
If you've had a baby in the house, chances are you probably used a Bumbo seat to help them learn to sit up – and to keep them in one place …
I was browsing through my Indian Interiors book the other day and came across this picture of an adorable Gujarati baby in a homemade clay seat.  The photo was in a section of the book featuring nomadic huts of the Rabaris (nomadic communities of herders) in the Kutch area of Gujarat.
I'm assuming the Rabaris didn't file for an international patent.  Too bad.
Which has me thinking there are probably a whole host of Gujarati toys and gear that inspired Western counterparts – but that's for another post.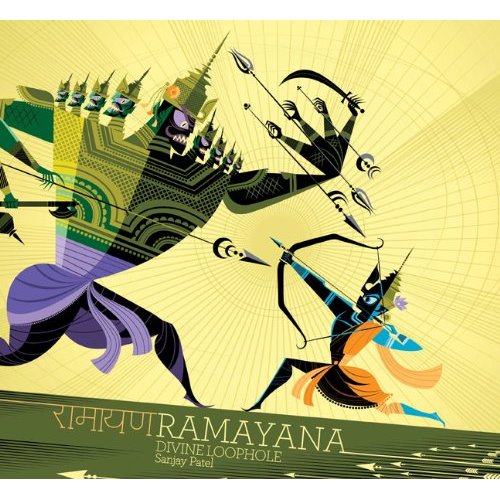 Kinda wierd to say Happy Birthday to a God, but that's what we're doing today:  saying Happy Birthday to Lord Rama.  Ram Navami is big deal for Hindus around the world – sort of feels like Christmas in March.  It's a commemoration of the Ideal Man after all – the protagonist of the epic Ramayana.
So how are we celebrating?  We're digging into Sanjay Patel's just-released Ramayana: Divine Loophole.  (If you don't know already, Patel is an animator for Pixar and has previously published the uber-cute The Little Book of Hindu Deities).  At 186 pages, it's a bit beyond a toddler's attention span – but the visuals are so stunning, you can narrate the Ramayana in brief to your kids just by flipping through the pictures.
Thank you, Mr. Patel, for giving parents a phenomenal way to present the Ramayana to kids.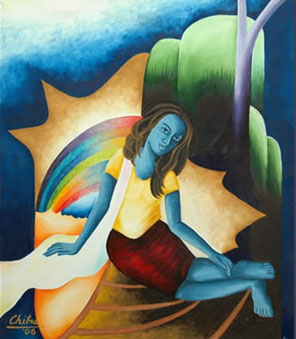 painting by Chittra Singh
We've been seeing a lot of rainbows lately.  With the official start of spring and last week's St. Patrick's Day celebration at school, suddenly rainbows are everywhere.  (We also featured them in our March Newsletter as part of our Holi special).
So our latest Telugu letter is i for indradhanussu (or indradhanush in Hindi and Gujarati).  It's a mouthful to say, but its derivation is simply divine:  dhanussu or dhanush means "bow" – so the word literally translates to "Lord Indra's bow."  How perfect:  as we stated in our newsletter, the word is a "linguistic affirmation of a rainbow's ethereal link between the heavens and the Earth."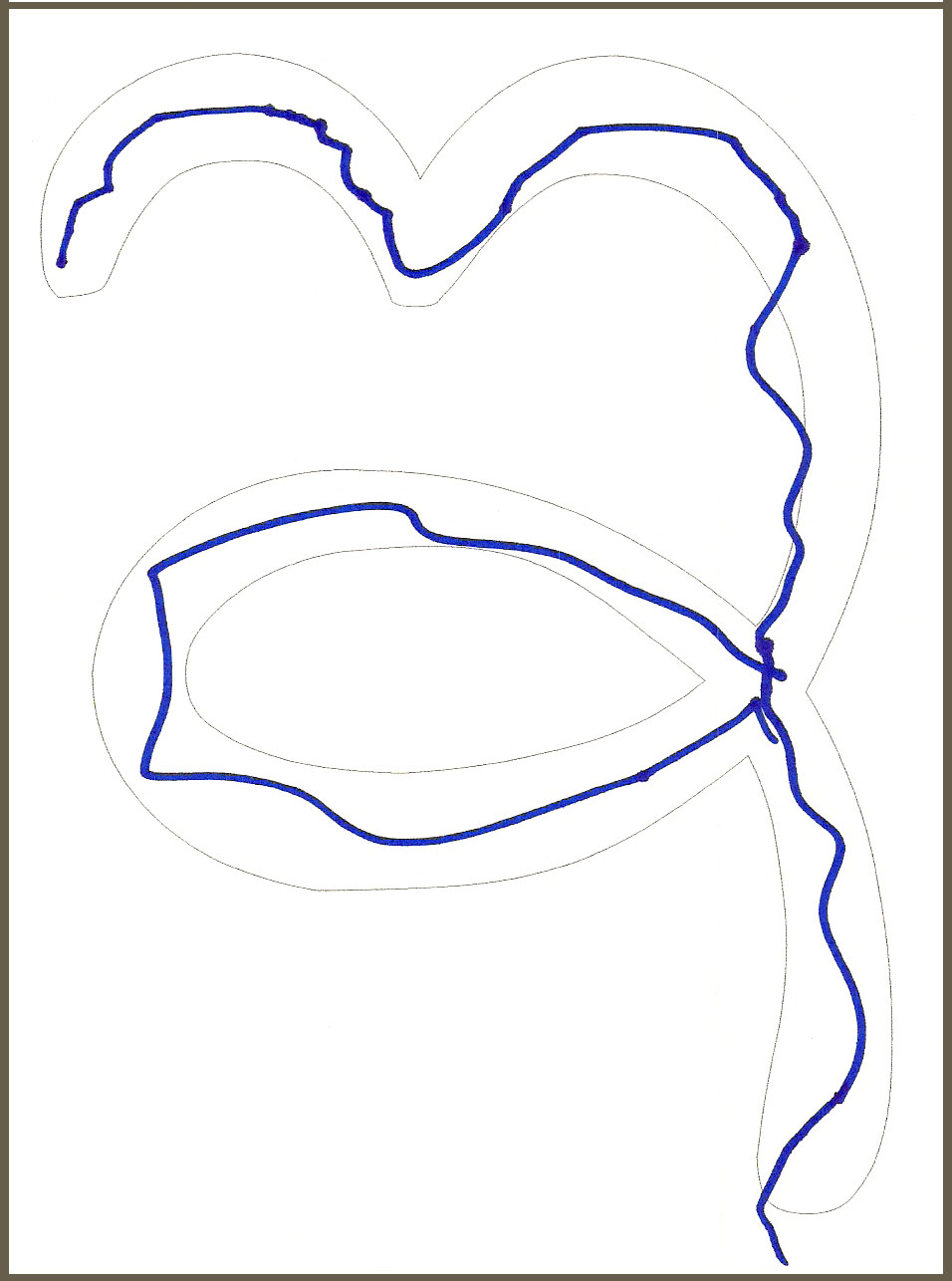 Featured above is a gorgeous painting entitled Rainbow Dream by UP artist Chittra Singh (you can see more of her works at www.chittraarts.com – she ships worldwide).  And here are a few more examples of rainbows-done-right (from the left):  rainbow animal alphabet by Katy Holmes, sophisticated rainbow girl's room featured at ohdeedoh, and Nova Natural's Four Elements Blocks.


They're in folks! The simply sublime First Flush Darjeelings of 2010.   Just like the French celebrate the arrival of the Beaujolais Nouveau in November, the middle of March is a glorious time for tea connoisseurs worldwide.
If you haven't ever experienced a First Flush Darjeeling, prepare to be wowed.  Known as the champagne of teas, Darjeeling tea is a luxury product grown on the southern slopes of the Himalayas – in the Darjeeling region of India.  Although all Darjeeling teas have a delicate and distinct flavor, the first flushes (culled from the first pickings of the year) are the most aromatic.  The tea leaves are slightly green, but brew to a rich amber colour.
My secret to making the perfect cup: heat the water just short of a full boil (the leaves are too delicate to handle the high temperature), let the leaves float and steep for exactly 7 minutes (otherwise the tea gets bitter) and strain.  You could add a pinch of sugar, but definitely no cream.
Sipping our Darjeeling is a Sunday tradition in our household, so I can't wait to try the 2010 teas!
Get them here:  Golden Tips Tea.  If you don't want to make a big investment and just want a sampler (from prior years) try Adagio's Darjeeling #1.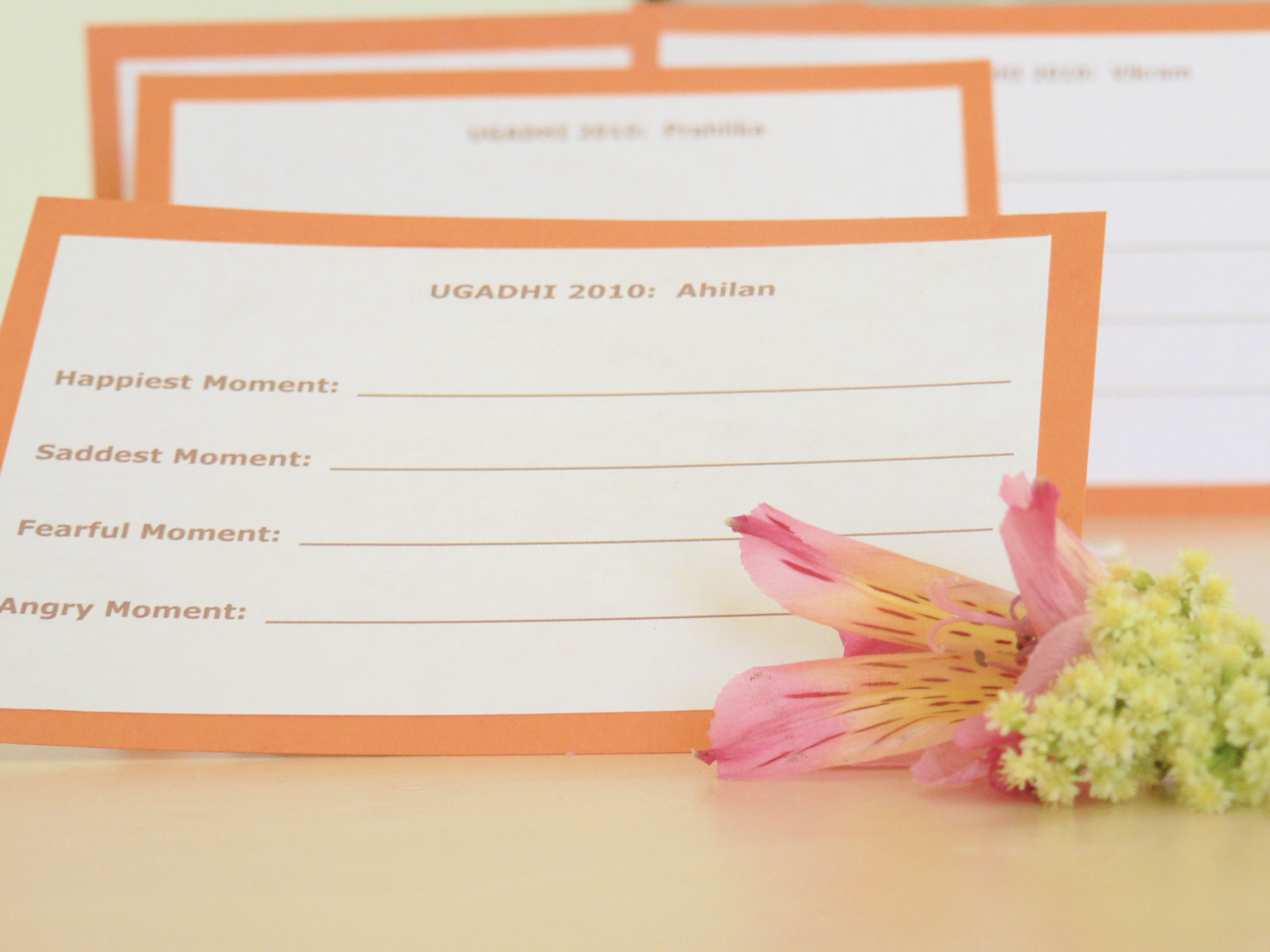 Yes of course there is the Ugadi Chutney – a special mixture of 6 flavors – to mark the Telugu and Kannada New Year.  It's not too difficult to make – you just have to schlep to the Indian grocery store to get the ingredients.  Or, as I've done in the past, you improvise with substitutes (brown sugar for jaggery, methi powder for neem flowers, and lemon for tamarind).  It doesn't taste as good, of course, but still reflects the spirit of Ugadi:  that the year ahead will be a mixture of sweet, sour, bitter, sad, fearful and angry moments and, when all mixed together, give you the sublime experience of LIFE.
The savory symbolism is quite poetic and renders itself to be perfect teachable moment when it comes to kids.  I let my kids taste all the flavors before I mix them together – and they have a ball (though it usually ends up with me having to hide the jaggery…)
So that the kids can relate more to the holiday, we also started the tradition of Ugadi Cards – 1 for each of us – where we talk about 4 special moments from the past year:  the happiest, saddest, most fearful and most angry moments.  I record the "moments" on cards and file them away in a box.
These annual cards are priceless family treasures – a porthole into our private moments – a modern way to incorporate an ancient tradition.  And a terrific way to bond and grow as a family.

I always wished my family celebrated Easter – just so I could have an excuse to don a pretty spring dress and smile in front of the camera.  Now that I have a daughter of my own, the urge to dress her up is proving irrepressible.  And I can't help but drool at the selection.  Case in point:
Cupcakes & Pastries green polka dot dress is simply stunning.  It features hand-embroidered African style beading around the neckline – creating a "Sweet and Tribal fusion."  Designed by Inshi Khanna, you can see subtle influences of India in the entire collection of fashion forward dresses.  100% cotton.  $72.00
I love Gorgeous Alpine Poppy dress is the perfect shade of pink, with accents of lace in just the right places.  Love the simple flutter sleeves.  100% silk.  $98.00
Busy Bees Oscar dress was inspired by the legendary fashion icon Audrey Hepburn.  A gorgeous combination of heavenly blue and sunset orange with white embroidery.  $94.00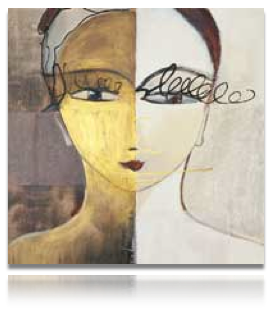 This post is authored by Ms. Ulash Thakore-Dunlap, a mental health consultant, trainer, and psychotherapist, located in San Francisco.  Ulash is also the creator of Understand My Mind, helping people to understand how the mind is affected by trends in modern society, launching soon!  Learn more about Ulash at www.ulashdunlap.com.
If you are a mom, who is taking care of you as you manage the household, pack the children's lunches, attend to all your child's needs and manage their tantrums? 
Self-care includes not only taking time away from your children, but also finding support, attending to your emotional needs, and simplifying daily life and chores.  Moms who practice self-care are physically, emotionally and socially healthier, and help instill the importance of self-care to their children.
Below are tips on self-care for mommies:
Take time off from your children:  Every mother needs "mommy time." This can include five minutes or a whole day of indulgence.  During "mommy time" avoid (if possible) discussing and thinking about your child. Take a walk in the park, have a long bath, coffee with girlfriends or date night with your partner.  This will help you to feel recharged and relaxed.
Support from other mommies:  Being a mommy can make you feel alone – but know that you are not.  Every mom needs support from other mothers to discuss their fears, struggles and hopes in raising a child.  If you do not have mommy friends or family members who have children, join a moms group in your area.
Support from family and community members:  It is crucial to get support from your partner, family, neighbors and friends.  If you do not have a support network, join a local support group.
Let go of the "super mommy syndrome:  Do you want everything to be perfect (bake the best cookies for the school social and be a career woman, social butterfly, ultimate mom and perfect wife)?  Perfection can place enormous pressure on a mom and lead to disappointment if goals are not met.  Set realistic goals:  it is ok to let go of certain expectations.  If you work full-time and need to prep a dish for your child's school event – cheat and buy a pre-made dish.  Only you will know!
Minimize stress:  Are you running out of steam? Online shopping is a savior for many moms.  You can order diapers, apparel, food… almost anything!  When cooking, make a little bit more and freeze the leftovers.  This will hopefully cut down time spent in the kitchen.  If your budget allows, hire a cleaner to help you with household chores. You'll have more time for other things.
Treat yourself:  Next time you go shopping, give yourself permission (within your budget) to treat yourself and do not feel guilty.  If you buy a dress, or a darling pair of shoes, create a whole event around it – a night out with your girlfriends or partner. 
Moms work very hard in raising their children and receive little acknowledgment.  Recognize what an amazing job you are doing in raising your children by practicing "mommy self-care!"  For questions on this topic, contact me at ulashmind[at]gmail.com.
©  2010 Ulash Dunlap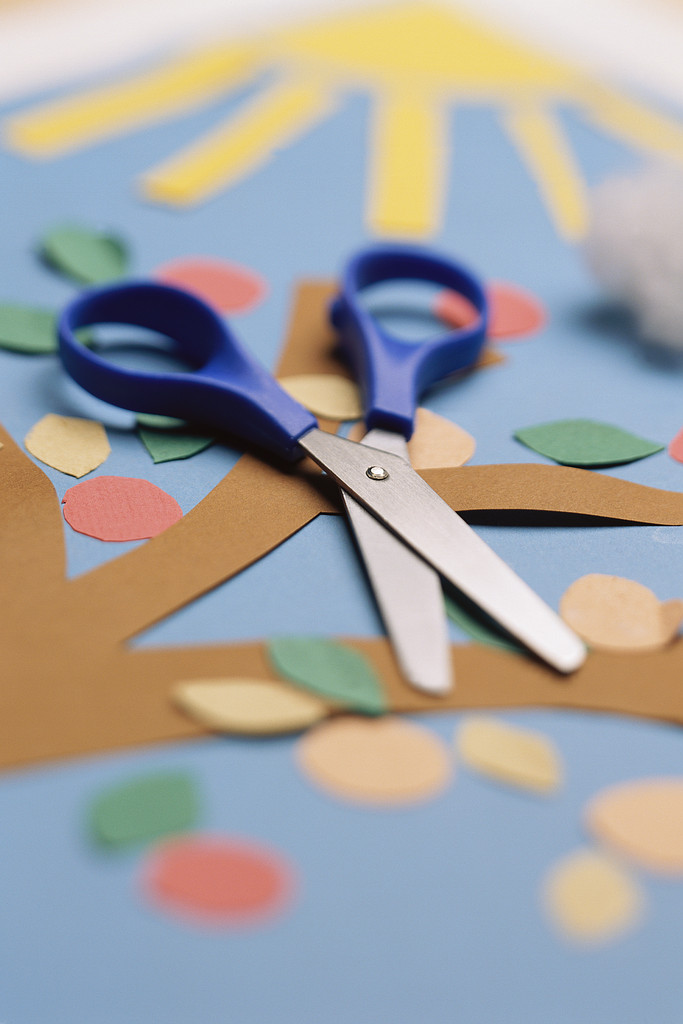 This post is authored by Ms. Ulash Thakore-Dunlap, a mental health consultant, trainer, and psychotherapist, located in San Francisco.  Ulash is also the creator of Understand My Mind, helping people to understand how the mind is affected by trends in modern society, launching soon!  Learn more about Ulash at www.ulashdunlap.com.
For many parents the whole preschool process can provoke anxiety.  Is your child ready? Are you? 
Children can start preschool as early as age 2 (the average age is between 3 and 4).  Preschool is the start of your child's formal education and is an important milestone.  However, children reach developmental milestones at different rates.  Here are some tips and questions to ask to determine if your child is ready:
Social Development:  Is your child exposed to or interested in interacting with other children?  Such indicators can help parents assess whether their child is ready to belong to a group, which is an essential part of preschool life.  To help your child feel comfortable with other children, join a playgroup.
Cognitive Development:  Is your child able to follow instructions, switch to different tasks and express their needs? At preschool, children will have to follow basic instructions, such as hanging up their coats.  You can help your child practice following directions at home, such as putting their toys away.  Schools will require children to switch from different activities.  If your child has difficulty transitioning, practice ways to work through frustrations and new transitions. In school, the child will need to express their needs in a simple language.  At home encourage your child to verbally express their needs.
Emotional Development:  Does your child cry or show distress when placed in new situations or when meeting new people?  Has your child spent time away from you?  If your child has difficulty separating from you, do not push them too quickly; rather, slowly encourage them to meet new people and face new situations. If your child fears other adults, help prepare your child by allowing them to spend time with a grandparent or babysitter.  You can transition your child slowly to preschool by sending them a few hours a day and gradually building up to part or full-time schooling.  Also, as a parent, you may have you're your own separation anxiety from your child.  Children are perceptive and in tune with parent's anxiety.  Get support from others about your fears over your child starting school.
Physical Development:  A child must be ready to take care of basic needs – this includes potty training, washing hands and putting clothes on.  Some preschools do not require a child to be potty trained.  If your child has not mastered these skills, you can practice washing hands, buttoning clothes and potty training at home first.
Finally, make sure to thoroughly research schools to find the best fit for your child: attend preschool fairs and open houses, visit classes and facilities and be sure to ask the program director lots of questions.  This process can help relieve parental anxiety. 
The above are guidelines.  Of course, parents want their children to master all the developmental milestones "on time."  But remember to just practice school skills in fun ways and be patient!  For questions on this topic, contact me at ulashmind[at]gmail.com.
© 2010 Ulash Dunlap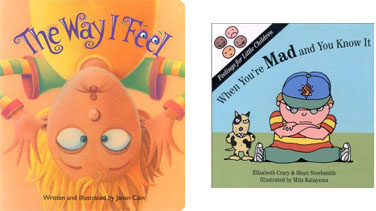 This post is authored by Ms. Ulash Thakore-Dunlap, a mental health consultant, trainer, and psychotherapist, located in San Francisco.  Ulash is also the creator of Understand My Mind, helping people to understand how the mind is affected by trends in modern society, launching soon!  Learn more about Ulash at www.ulashdunlap.com.
Time after time, I get asked the question "how can I help my child to express their feelings?"
Research shows that children who learn to manage and verbalize their emotions get along better with other children. They keep in better health and enjoy more success in school.   Encouraging a child to verbally express emotions can also help to build self-confidence and self-esteem.
Children under the age of 5 can have difficulty labeling their feelings.  Crying and tantrums are common ways young kids express themselves.  By the age of 2 or 2 1/2, toddlers develop the cognitive skills needed to put their emotions into words.  Here are some techniques parents and caregivers can use to help kids of all ages label their feelings:
Help your child build a vocabulary to express their feelings: Techniques can vary depending on the age of the child.  You can use simple techniques with younger toddlers, such as "are you feeling unhappy?" For older kids, phrases such as "I know you are frustrated and sad because we need to leave the park," may help them identify emotions.
Play and books:  Play is a wonderful way to encourage children to explore a range of emotions.  During play, you can attach feelings to stuffed animals – "the cat is feeling tired, are you?" And when watching a video, "is the cow excited?"  Using "feelings books" such as The Way I Feel or Feelings For Little Children Series can encourage the discussion of emotions.  Or, you can use your child's favorite book: "Wow, the bear was feeling very sad when the dog took his food."
Allow children to express all emotions:  Let your child know that feeling a range of emotions is normal – this will help your child to accept both positive and negative emotions.
Getting children to express their emotions and feelings can sometimes feel like riding a rollercoaster – hang in there!  The key to a healthy child is to give them an outlet to express themselves.  For questions on this topic, contact me at ulashmind[at]gmail.com.
© 2010 Ulash Dunlap