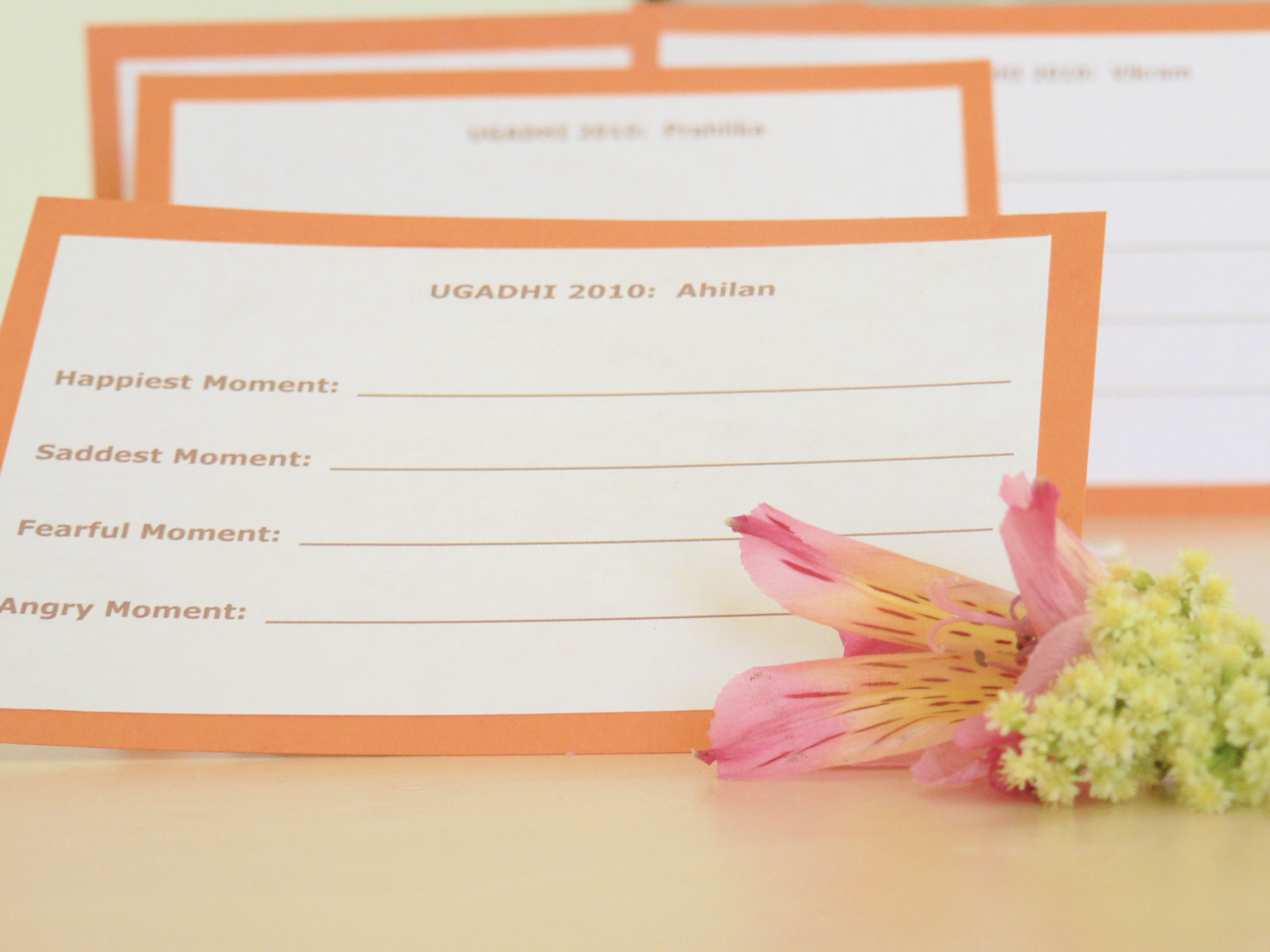 Yes of course there is the Ugadi Chutney – a special mixture of 6 flavors – to mark the Telugu and Kannada New Year.  It's not too difficult to make – you just have to schlep to the Indian grocery store to get the ingredients.  Or, as I've done in the past, you improvise with substitutes (brown sugar for jaggery, methi powder for neem flowers, and lemon for tamarind).  It doesn't taste as good, of course, but still reflects the spirit of Ugadi:  that the year ahead will be a mixture of sweet, sour, bitter, sad, fearful and angry moments and, when all mixed together, give you the sublime experience of LIFE.
The savory symbolism is quite poetic and renders itself to be perfect teachable moment when it comes to kids.  I let my kids taste all the flavors before I mix them together – and they have a ball (though it usually ends up with me having to hide the jaggery…)
So that the kids can relate more to the holiday, we also started the tradition of Ugadi Cards – 1 for each of us – where we talk about 4 special moments from the past year:  the happiest, saddest, most fearful and most angry moments.  I record the "moments" on cards and file them away in a box.
These annual cards are priceless family treasures – a porthole into our private moments – a modern way to incorporate an ancient tradition.  And a terrific way to bond and grow as a family.