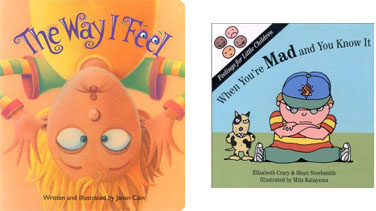 This post is authored by Ms. Ulash Thakore-Dunlap, a mental health consultant, trainer, and psychotherapist, located in San Francisco.  Ulash is also the creator of Understand My Mind, helping people to understand how the mind is affected by trends in modern society, launching soon!  Learn more about Ulash at www.ulashdunlap.com.
Time after time, I get asked the question "how can I help my child to express their feelings?"
Research shows that children who learn to manage and verbalize their emotions get along better with other children. They keep in better health and enjoy more success in school.   Encouraging a child to verbally express emotions can also help to build self-confidence and self-esteem.
Children under the age of 5 can have difficulty labeling their feelings.  Crying and tantrums are common ways young kids express themselves.  By the age of 2 or 2 1/2, toddlers develop the cognitive skills needed to put their emotions into words.  Here are some techniques parents and caregivers can use to help kids of all ages label their feelings:
Help your child build a vocabulary to express their feelings: Techniques can vary depending on the age of the child.  You can use simple techniques with younger toddlers, such as "are you feeling unhappy?" For older kids, phrases such as "I know you are frustrated and sad because we need to leave the park," may help them identify emotions.
Play and books:  Play is a wonderful way to encourage children to explore a range of emotions.  During play, you can attach feelings to stuffed animals – "the cat is feeling tired, are you?" And when watching a video, "is the cow excited?"  Using "feelings books" such as The Way I Feel or Feelings For Little Children Series can encourage the discussion of emotions.  Or, you can use your child's favorite book: "Wow, the bear was feeling very sad when the dog took his food."
Allow children to express all emotions:  Let your child know that feeling a range of emotions is normal – this will help your child to accept both positive and negative emotions.
Getting children to express their emotions and feelings can sometimes feel like riding a rollercoaster – hang in there!  The key to a healthy child is to give them an outlet to express themselves.  For questions on this topic, contact me at ulashmind[at]gmail.com.
© 2010 Ulash Dunlap
Tags: health