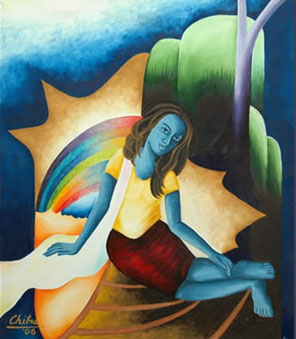 painting by Chittra Singh
We've been seeing a lot of rainbows lately.  With the official start of spring and last week's St. Patrick's Day celebration at school, suddenly rainbows are everywhere.  (We also featured them in our March Newsletter as part of our Holi special).
So our latest Telugu letter is i for indradhanussu (or indradhanush in Hindi and Gujarati).  It's a mouthful to say, but its derivation is simply divine:  dhanussu or dhanush means "bow" – so the word literally translates to "Lord Indra's bow."  How perfect:  as we stated in our newsletter, the word is a "linguistic affirmation of a rainbow's ethereal link between the heavens and the Earth."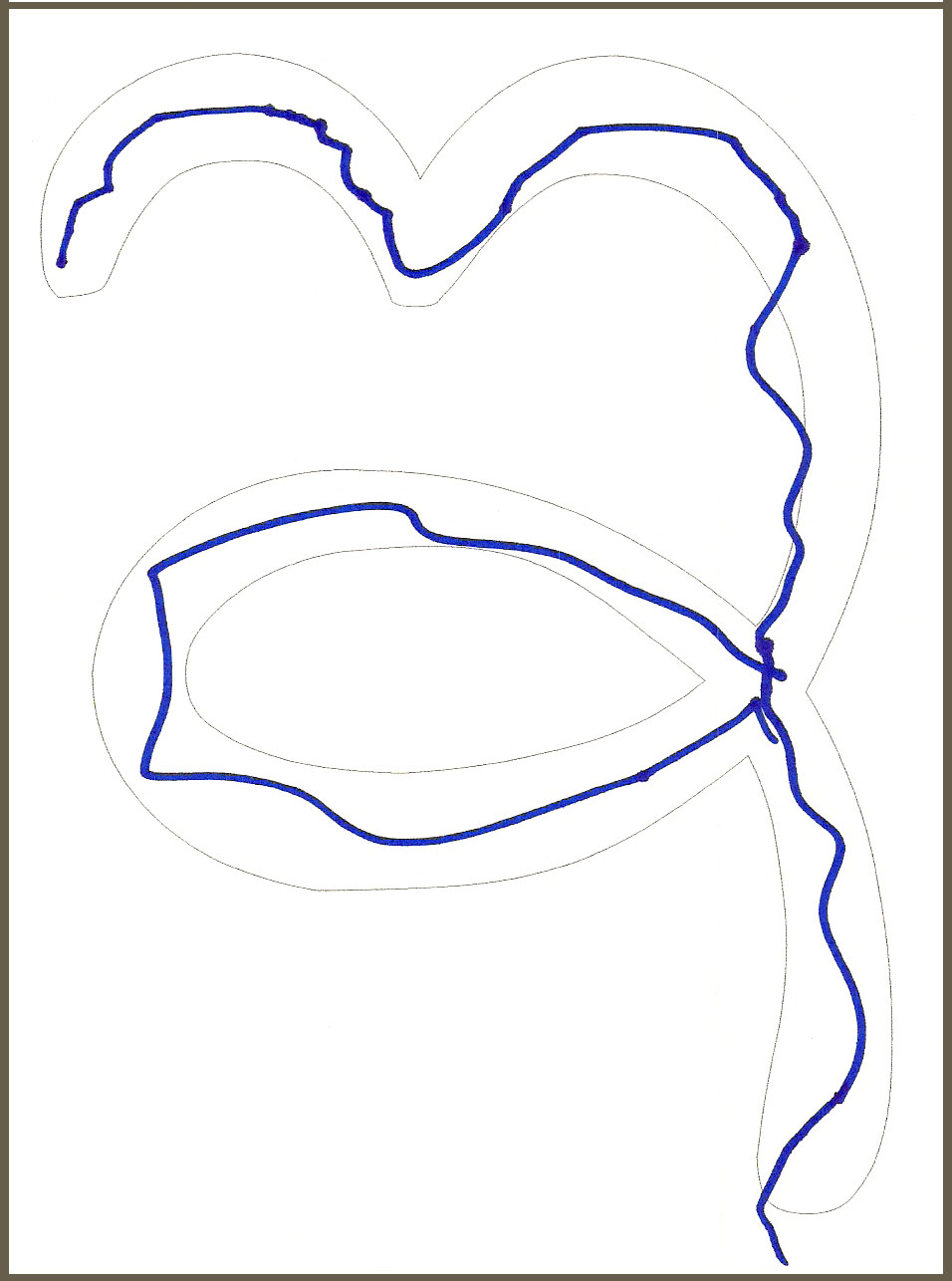 Featured above is a gorgeous painting entitled Rainbow Dream by UP artist Chittra Singh (you can see more of her works at www.chittraarts.com – she ships worldwide).  And here are a few more examples of rainbows-done-right (from the left):  rainbow animal alphabet by Katy Holmes, sophisticated rainbow girl's room featured at ohdeedoh, and Nova Natural's Four Elements Blocks.

Tags: art, bilingual kids, decor, Telugu, toys