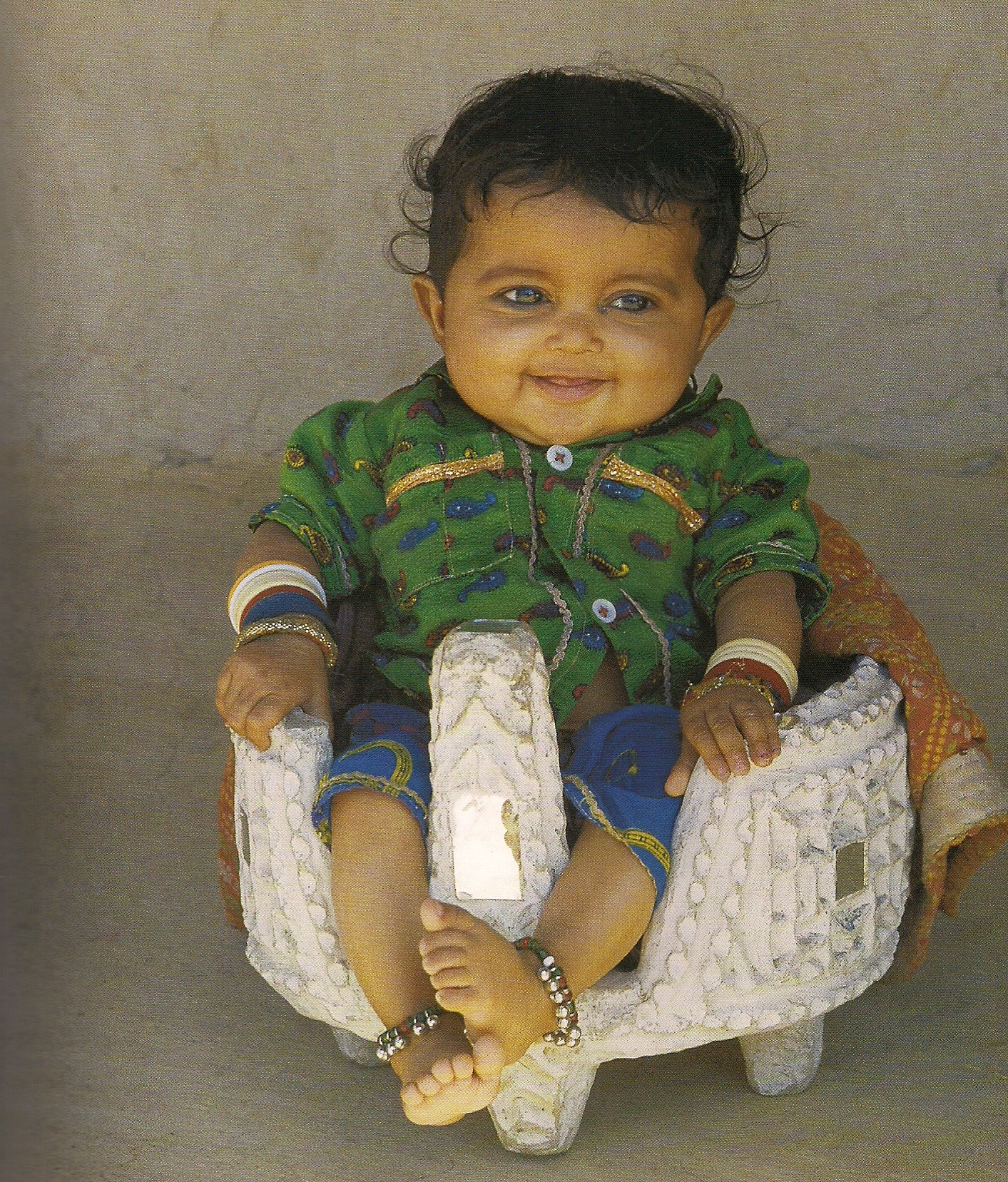 Image by Taschen Books
If you've had a baby in the house, chances are you probably used a Bumbo seat to help them learn to sit up – and to keep them in one place …
I was browsing through my Indian Interiors book the other day and came across this picture of an adorable Gujarati baby in a homemade clay seat.  The photo was in a section of the book featuring nomadic huts of the Rabaris (nomadic communities of herders) in the Kutch area of Gujarat.
I'm assuming the Rabaris didn't file for an international patent.  Too bad.
Which has me thinking there are probably a whole host of Gujarati toys and gear that inspired Western counterparts – but that's for another post.
Tags: Gujarati, Gujarati toys