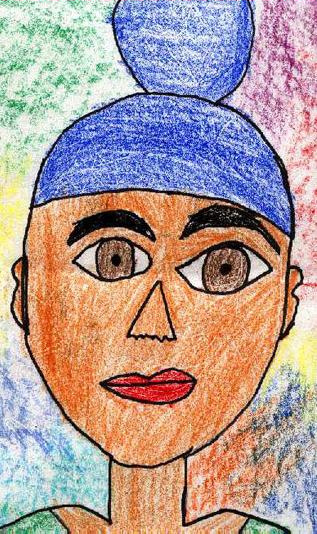 This post is authored by Ms. Navjot Kaur, a Toronto-based elementary teacher, children's author and advocate for inclusion.  Ms. Kaur's first book, A Lion's Mane, published by Saffron Press, is an important story about a young boy and his Sikh identity.
Children between the ages of 2 and 5 are firmly aware of differences based on gender.  It is quite astounding to learn that these formative years also mold lifelong biases related to race, ethnicity and disabilities – in addition to those based on gender.
By the time our children begin Kindergarten, they, along with their peers, may already have preconceived ideas about who they are.  This unconscious sense of self affects personal growth and self-esteem since these children may only value characteristics they feel hold greater worth.  As parents, we want nothing more than to protect our children and to ensure their safety and progress in society.  Building our children's self esteem and teaching them to respect others different from themselves is also part of this journey.
Positive images about self and others begin with each of us.  If we consciously try to avoid stereotypical comments within our conversations, our children will learn to do the same.  Adults often slip into "joking" about someone, without realizing that they are systemically promoting prejudice and bias – sending a message to their children that it's OK to do the same.  A personal example would be the number of "Sardar jokes" we hear in the Sikh community.  These jokes neither reflect the image of Sardars in my family, nor would I wish my son to place low self-worth based on these images or comments.  Bullying incidents often relate back to issues of low self-esteem and self-worth.
We can all do better than to enable this type of poor behaviour.  By giving our children the tools to think independently today, we are setting them up to succeed in tomorrow's global environment.  
Here are a few tips:
• Encourage your children to ask questions about people who look different.
• Introduce your children to books that talk about global cultures and citizenship.
• When you are in a social gathering and you hear stereotypical comments, do not support them with your silence.
• At home, try to ensure gender roles are equal and respect non-traditional roles to give our children a strong sense of worth.
• Have a positive attitude towards each other and to people around you.
 ACTIVITY:  Have your child create a self-portrait masterpiece!
If someone asked your child, "Who are you?" what would that portrait look like? 
Prompt your child with fun questions like:
If you were an animal, which animal would you be?   Why?
If you were a vegetable, which vegetable would you be?   Why?
Your child can sign and date this beautiful piece of art.  Store as a keepsake to show how much you value her/him.  You can even frame it!
(c) 2010 Navjot Kaur
www.navjotkaur.com
www.saffronpress.com/books
Tags: health