This post is authored by Ms. Alpana Aras-King, a San Francisco-based photographer and creator of Storybox Art.  Ms. Aras-King has worked with top ad agencies worldwide and specializes in maternity, newborn, family and children's photography.
1.     You have 24/7 access to your kids, so you can photograph them anytime.  Keep your camera handy for candid moments.  You can capture smiles, pouts and anything in between.  The pictures below are random moments captured in my son's day to day life.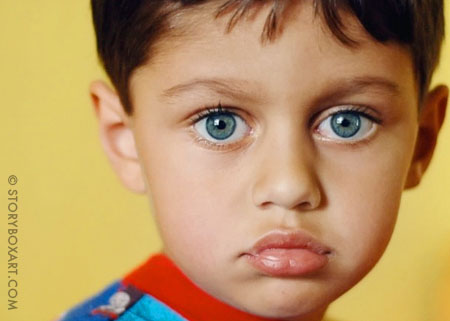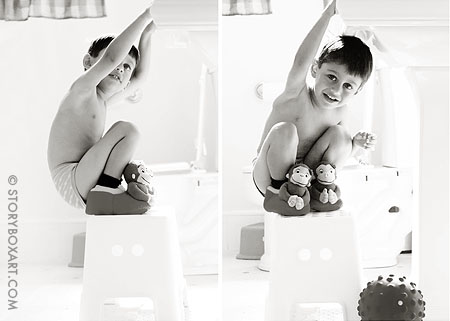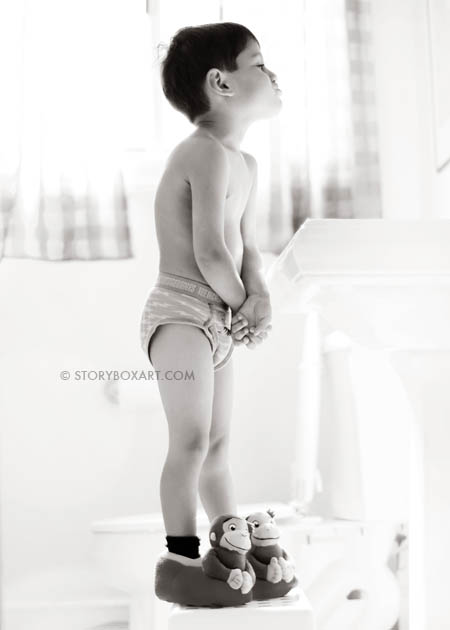 2.  You don't need a fancy camera to shoot photos.  If you have a good point and shoot, turn off the flash when you shoot.  If you have the budget to purchase a DSLR, you can find one at Costco, Best Buy, etc.  The picture below was taken with a simple point-and-shoot camera.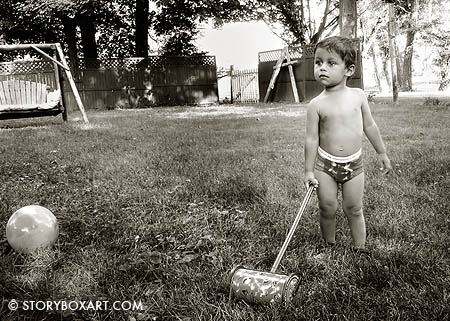 3.  Avoid asking your child to "say cheese" or forcing him/her to pose – it will get you a fake smile for sure.  Having a well rested child with a full belly helps.  Make sure to keep it light and fun!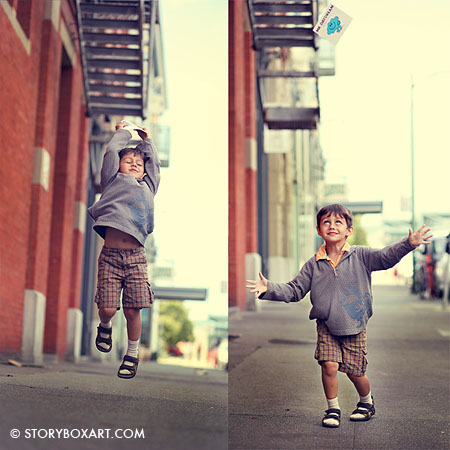 4.     Find a shady spot if you can to take photos.  Subjects in the sun tend to squint their eyes and you can end up with some harsh shadows.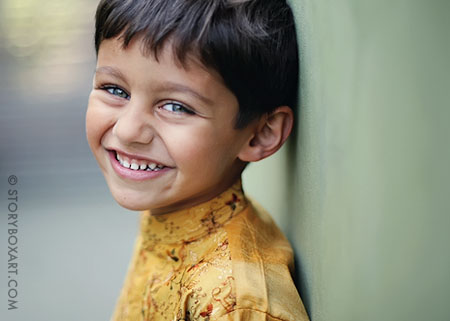 5.     Photographing groups or young mobile children can be difficult.  Be creative.  For example, if you are out on a beach, plant the child in the sand temporarily to capture the moment.  Make sure to take several photos as someone might blink or have an expression you may not like.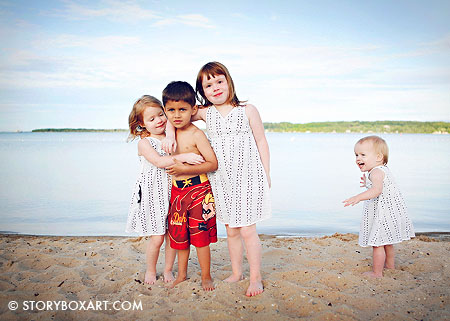 © 2010 storyboxart.com
www.storyboxart.com/blog
Storybox Art is available for sessions throughout the San Francisco Bay Area and for a limited number of sessions in Chicago, New York and Mumbai. Become a Storybox Art fan on Facebook to stay tuned about upcoming sessions and news.
Tags: Photography