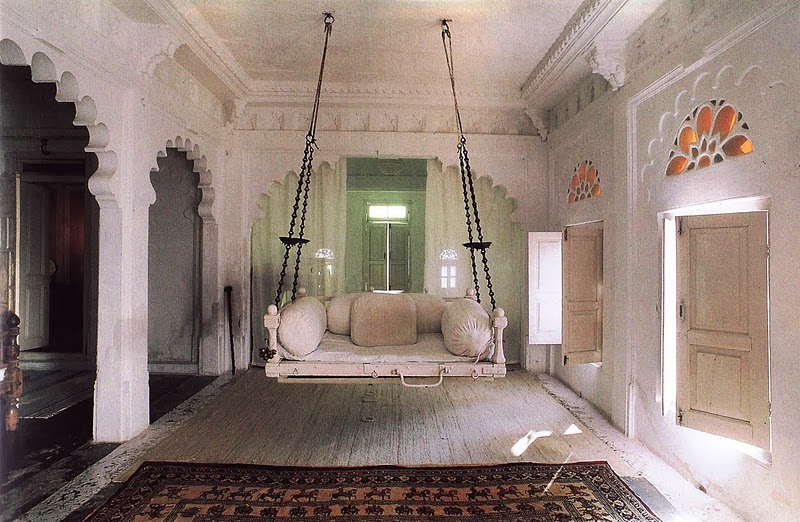 source:  unknown haveli

So I've been pouring through design magazines and websites for inspiration as we build our new home.  We're contemplating putting in a jhoola (swing), and I found so many lovely images that I'm now wanting to put one in every room of the house!  Seeing these jhoolas takes me back to the summers I spent in India –  I'd nap or read on them or just play games with my cousins.

source:  Naureen Bokhari
A jhoola is a common element in many traditional Indian homes.  I particularly love the symbolism behind them:  it's as though the chains of the jhoola are links with the heavens above.  (Now I'll confess the Telugu word for swing is ooyala but since we don't have very many common household words that start with the letter "jha," we've adopted the Hindi word.  Plus, jhoola is just a beautiful word!)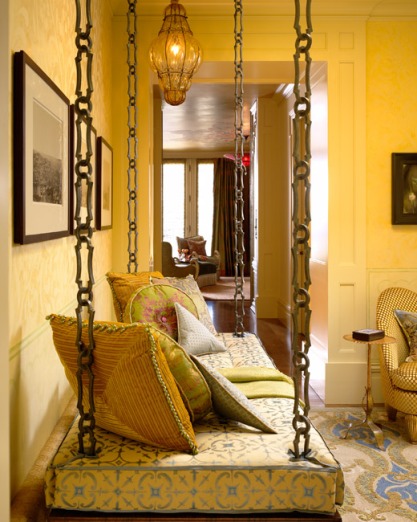 Pictured above is a custom-designed jhoola by Jay Jeffers (my absolute favourite).  Below are 2 playroom-ready jhoolas: by Modern Convenience and the infamous Eero Aarnio hanging Bubble Chair .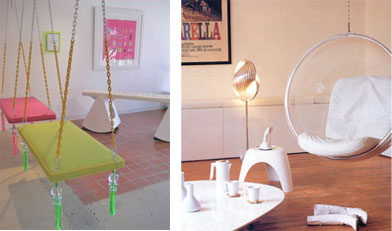 And jhoolas can be modern too!  Check out the Wabi Lawn Swing by Italian-designer Francesco Rota.  (Source of image on the right is unknown).