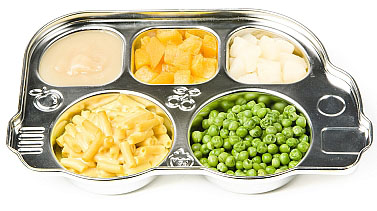 Remember those thali "meals" plates used in virtually every roadside restaurant in India?  You know – with the rasam in one section, and yummy curries and pickles in the others?  Well, they're being  reincarnated in the West and marketed as "innovative" and "eco-friendly" dining dishes for babies, toddlers and kids (and no wonder – with all the bad press about BPA and melamine).
par exemple:
Above is a Stainless Bus Platter by Din Din Smart.  $17.99
Below is Reed & Barton's Sea Tails Baby's Divided Stainless Whale Plate ($34.99) and Lavish & Lime's Children's Divided Food Tray ($16.00 CAD).

And for a good laugh, check out greenandcrunchy's post about an Ohio mom's shopping experience in the stainless section of an Indian grocery store.  Apparently, her kids fight over who gets their meals in the masala box (pictured below)!  So dust off those thali plates or get thee to an Indian store!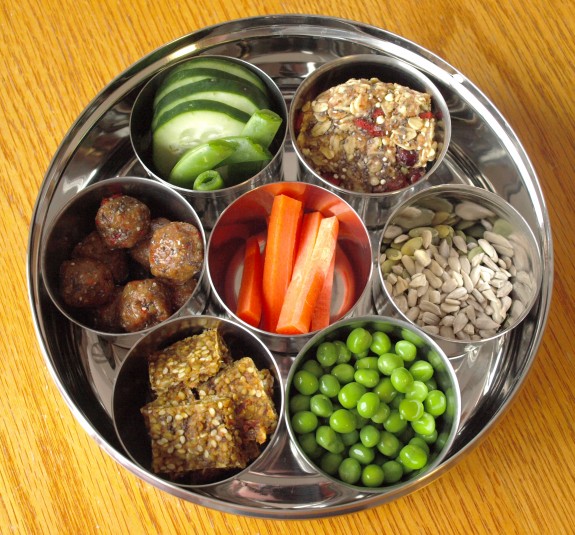 image by greenandcrunchy
Tags: Indian, Indian grocery, masala box