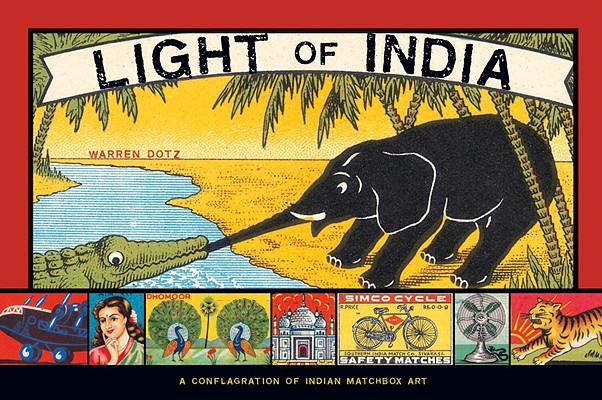 We actually don't have any coffee tables in our house (it's a vaastu thing), so we'd call these "end table books."  I like to display books around the house – so the kids can browse through them when they want.  I rotate the books (like I do with our toys) every now and then to keep things fresh – but these 3 are my absolute favourites – and are always story-starters for the kids:
Light of India: A Conflagration of Indian Matchbox Art by Warren Dotz :  This is much more than a book of pretty matchbox visuals – think of it as a concise distillation of Indian history, culture and iconography.  From images of India's historical heroes, architecture, religious and political symbols – it's great learning for the kids.  It really is "India in a matchbox."
Around the Word in 80 Plates by Rashmi Uday Singh:  From Asia to Europe and Africa and Australia, this book is a collection of recipes from 80 celebrated chefs around the world.  AND all the dishes are vegetarian!  I fail to understand why this book hasn't received more press – it's a must-have in any gastronome's library.
Beasts of India by Gita Wolf and Kanchana Arni:  This is an amazing compilation of Indian folk and tribal art that kids can really relate to.  There are pictures of lions, tigers and other "beasts" in various regional art – even my 4-year-old can distinguish between Madhubani and Gond styles.  And the book is actually "handmade" – it's screenprinted on handmade paper.  Talk about art!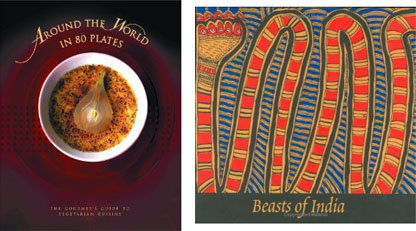 Tags: Books, India, vegetarian