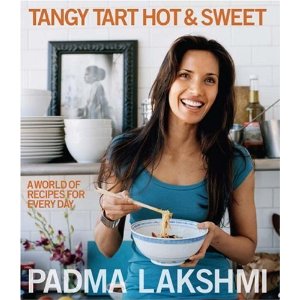 Now that the gorgeous Top Chef host and international model Padma Lakshmi has a daughter of her own (Krishna Thea Laksmi, born in February), I wonder what she'll be feeding her.
I had a hankering for singapore noodles the other day and I found her recipe for Singapore Noodles with Shrimp and Shiitake Mushrooms (from her Tangy Tart Hot & Sweet cookbook).   You can find a copy of the recipe here (and her comments about the dish).
I substituted Morningstar Farms vegetarian Chik'n Strips for the shrimp and added more soy sauce in lieu of the fish sauce.  I also added some thinly-sliced green beans  for more nutrition and flavour.  And being a true Indian cook, I don't have "curry powder" so I used 1/2 teaspoon each of ground cumin and ground coriander, and then added a pinch of turmeric.
Yummy, yummy!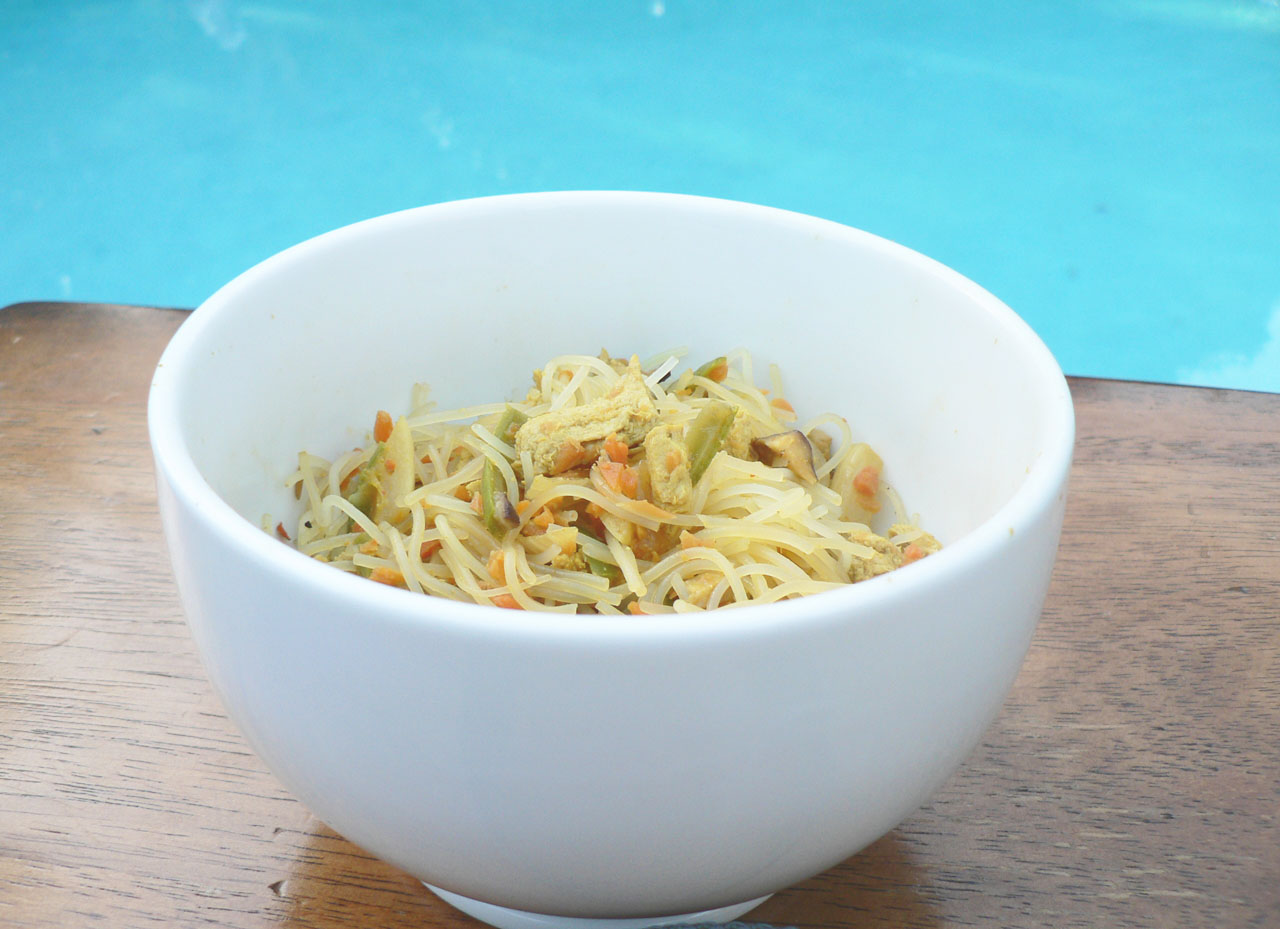 Tags: dinner, vegetarian