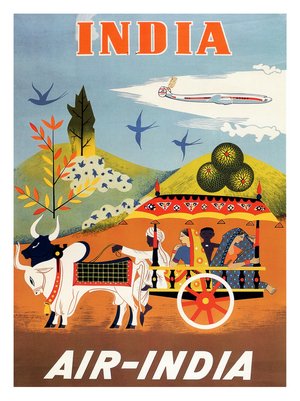 This post is authored by Rima Sanka, D.O., a Tampa-based pediatric allergy, asthma and immunologist.  Dr. Sanka has published research about red tide, aeroallergies and primary immune deficiency, has served as a distinguished lecturer at several Florida conferences and has been featured on local news broadcasts.

Summer…the kids are out of school and it's travel time for many families.  If your travel plans this season include South Asia, there are many health-related concerns you should be aware of.  It's best to see a health care provider at least 4-6 weeks before your trip –  to allow time for your vaccines to take effect and to start taking medication to prevent malaria, if you need it.  Even if you have less than 4 weeks before you leave, you should still see a health care provider for necessary vaccines and medications, as well as other information about how to protect yourself from illness and injury while traveling.   Here is a brief list of things to consider:
Vaccines:   In addition to being up-to-date with routine childhood immunizations, you and your kids may also need Hepatitis A and/or B, Typhoid and perhaps Rabies, Japanese encephalitis or Polio vaccines.  To find the most up-to-date requirements for your travel region, visit the CDC Website.  You'll also be able to find a provider who specializes in travel medicine. 
Medicines you may need:***
* The

prescription medicines

you take every day.  Make sure you have enough to last during your trip.  Keep them in their original prescription bottles and always in your carry-on luggage.  Be sure to follow

security guidelines

if the medicines are liquids.
*

Anti-malarial

– start 4 weeks before your departure and continue after returning.  NOTE: chloroquine is NOT effective against malaria in South Asia!  Strains are resistant.  DO NOT USE THIS!
*

Diarrhea

–  usually over-the-counter
***Note: Some drugs available by prescription in the US are illegal in other countries.  Ask your health-care provider to write a letter on office stationery stating the medication has been prescribed for you.
Other safety items you may need:
* Iodine tablets and portable water filters (to purify water if bottled water is not available) 
* Sunblock and sunglasses (for protection from UV sun rays) 
* Antibacterial hand wipes or alcohol-based hand sanitizer containing at least 60% alcohol
Prevent insect bites:  Many diseases, like malaria and dengue, are spread through insect bites.  You can prevent insect bites by:
* Wearing lightweight long-sleeved shirts, long pants and hats whenever possible.  (Also fits the typical dress code in India!)
* Remaining indoors in a screened or air-conditioned area during the peak biting periods (dusk and dawn).
* Sleeping in beds covered by nets treated with permethrin (if not sleeping in an air-conditioned or well-screened room) if you'll be in malaria-risk areas.
* Using insect repellent (bug spray) with 30%-50% DEET.  You could also use picaridin, available in 7% and 15% concentrations, but you will need to apply it more frequently.  And note that there is less information available on how effective picaridin is at protecting against all of the types of mosquitoes that transmit malaria.  (In the alternative,

DEET-free insect repellants

are available – but as with any application for children, you'll have to do some research as to the benefits and effectiveness of these products.) 
* Spraying rooms with products effective against flying insects (such as those containing pyrethroid, which quickly kill flying insects, including mosquitoes).
BE CAREFUL ABOUT FOOD AND WATER!  Diseases from food and water are the leading cause of illness in travelers, often causing vomiting and diarrhea.  Follow these tips for safe eating and drinking:
* Wash your hands often with soap and water, especially before eating.  If soap and water are not available, use an alcohol-based hand gel (containing at least 60% alcohol).
* Drink only bottled or boiled water, or carbonated drinks in cans or bottles.  Avoid tap water, fountain drinks and ice cubes. 
* Do not eat food from street vendors.
* Make sure food is fully cooked.
* Only eat pasteurized dairy products.
Last but not least, BE SAFE, especially while in motorized vehicles.
It takes meticulous planning and financial resources to travel abroad so make sure to invest in the necessary precautions and enjoy yourself!
For more information, check the CDC website on India.
© 2010 Rima Sanka, D.O.
http://www.allergydoc.us
Image: Vintage travel poster by VinMag.  £5.99
The advice and contents of this blog post are for general informational purposes only and are not intended to constitute any expert or professional opinion.  Nothing contained herein is intended to create a physician-patient relationship.  You are advised to consult with a medical professional.
Tags: saftey