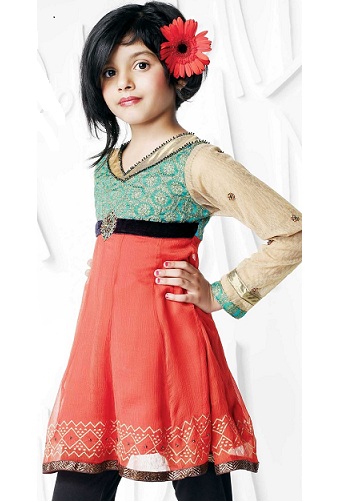 This post is authored by Rajas and Ranis, a designer children's boutique from the United Kingdom.  It is one of the few boutiques around the world (and UK's first) dedicated exclusively to Indian clothing for children.  Their retail store is located on Deepdale Road in Preston.
No outfit is complete without the perfect accessory, and the choice for little madams has seen a huge boom in recent years.  It's all about sparkle for girls, with hairpieces and wrist bands made from Swarovski crystal.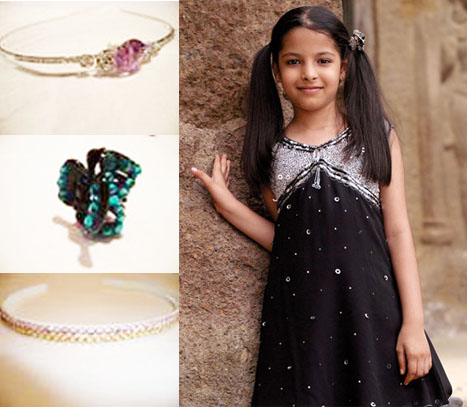 If that's a little out of your budget try matching an assortment of bangles to your childs outfit in different colours and textures rather than sticking to the same colour set of bangles.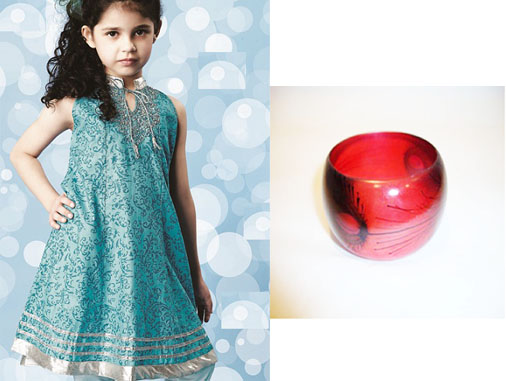 Sparkly statement footwear is a must to complete any rani's outfit.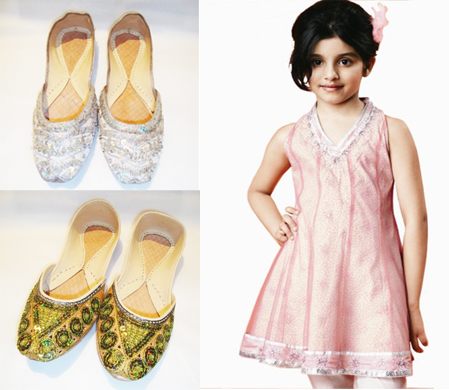 Dare to be a little creative!  Tying a dupatta in a novel way or fastening a simple flower in your child's hair can look darling.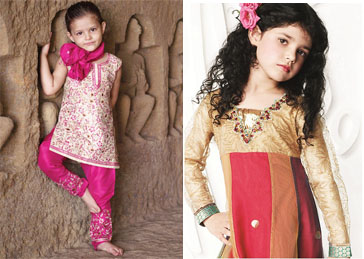 Not forgetting the boys. Traditional footwear is a must, whether it be the popular chappal style with a kurta, or a more elegant pair of matching khussa to compliment a sherwani.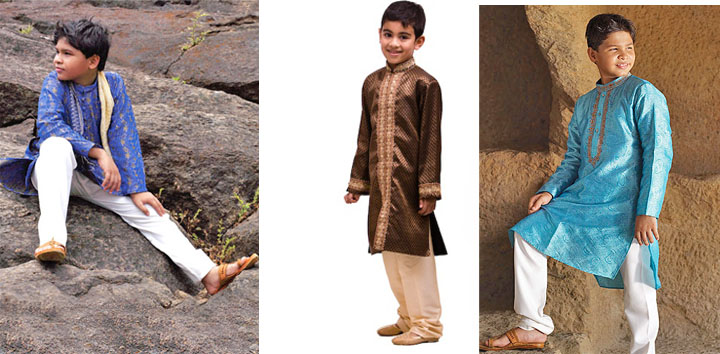 © 2010 Rajas and Ranis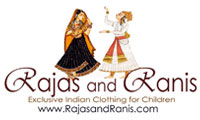 See Indian wear for children as you've never seen it before!  Be inspired by beautiful styles in vibrant colours, pretty prints and detailed embroidery.  Create stunning looks for your little ones this wedding and festival season with the Rajas and Ranis summer collection.  Available for worldwide shipping.
For a limited time Gnaana readers can claim a free gift with any order placed.  Just mention "Gnaana" at checkout.