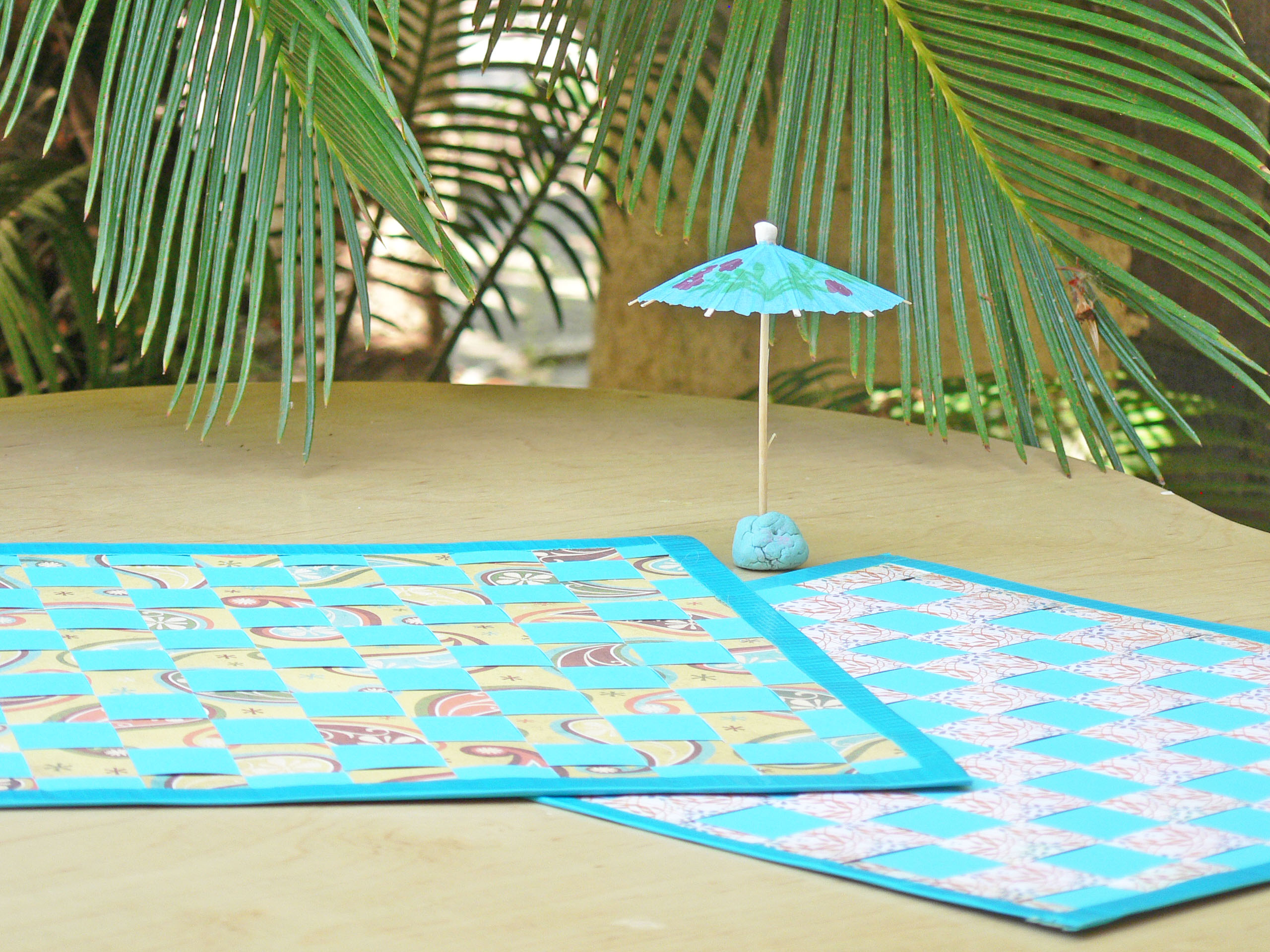 Our July Newsletter features the ancient tradition of mat weaving.   Popular in India's coastal villages and islands, such as Andaman and Nicobar, it's traditionally done with palm leaves.  Weavers interlace several leaves together to make floor or prayer mats, or curve them into baskets, bowls or hats.  Weaving is indeed an important part of India's economy.
We were inspired by this handicraft to weave our own paper placemats.  It's a simple activity you can set up in just a few minutes for the kids to do.  It'll get them working with hands  – developing those fine motor skills – and also teach them the rewards of patience and persistence.  In the end, they'll have a beautiful piece of art they can set the table with!
Here's what you'll need:
* 2 sheets of 12″ x 12″ heavy cardstock for each mat (you can also use felt), cut into 1″ strips
*Easy peel-off tape (such as masking tape or Scotch tape)
* Colored duct tape (available at your local craft store)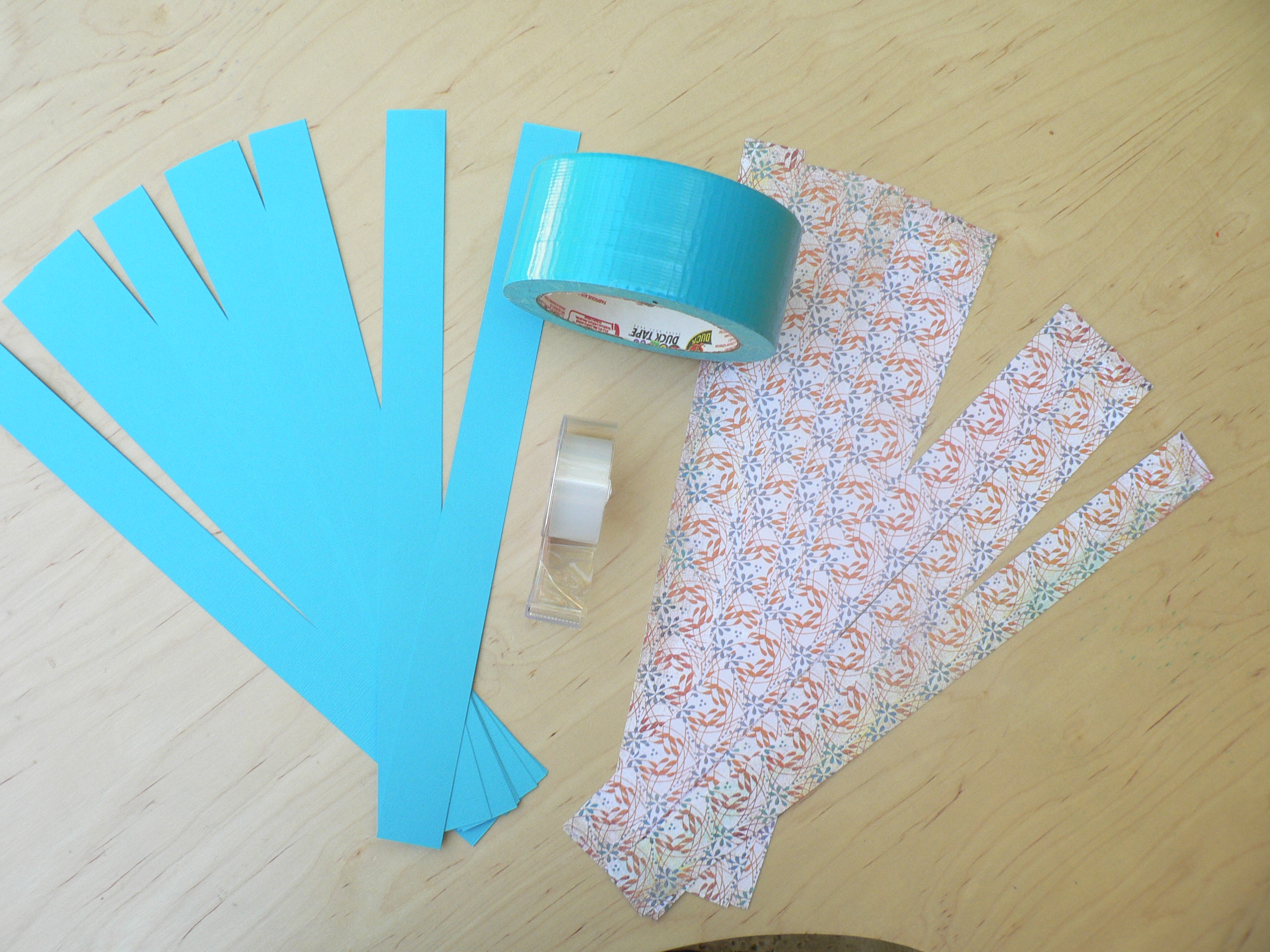 1.    Lay the strips from your first sheet of cardstock together on a craft table.  Tape one edge of the strips to the table using the peel-off tape.  The craft is now ready for your kids.
2.    Have your kids take the strips from the second sheet of cardstock and weave them in between the taped strips, alternating each strip.

3.   When they're done, seal all the edges with the colored duct tape.  That's it!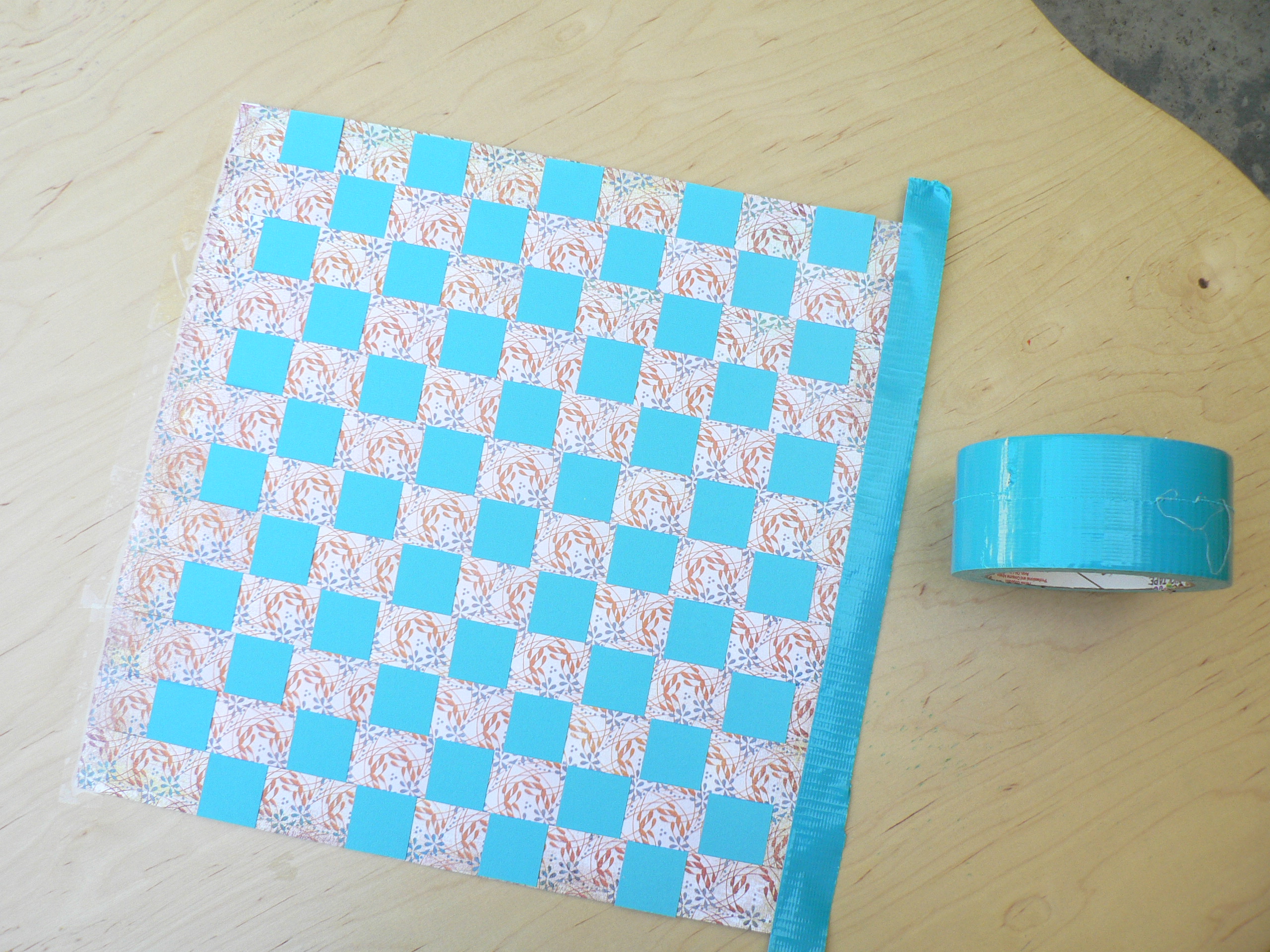 If you're curious as to how mats are made with actual palm fronds, see here.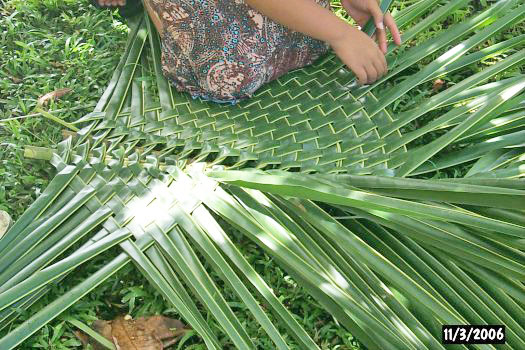 (Image by COMFSM)
And here's the answer to the question in our newsletter:  Lakshadweep