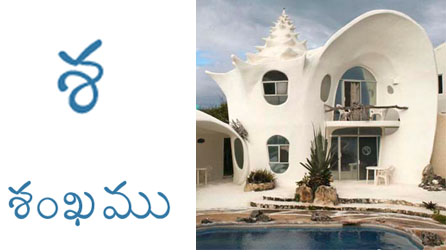 We're seeing seashells everywhere lately, given that we spend most weekends at the California beaches.  The ritual for my son is that if we don't find an A-grade seashell of acceptable quality by the shore, we must stop by one of those gift shacks and buy one.  But it can't just be any seashell – it has to be a "shankha" (abbreviated from the formal Telugu word shankhamu).  A shankha (or shankh in Hind) is the word for "conch shell" – a ritual object that has special significance in Hinduism:  it is a sacred emblem of Lord Vishnu and when blown, is said to emanate the primordial sound "om." Interestingly, the word is derived from 2 Sanskrit words – shum (auspicious or good) and kham (water).  How poetic.
My son has a very apparent special relationship with his "shankha" du jour – he eats with it, bathes with it and sleeps with it.  And according to him the Telugu letter sha "looks like a shankha." And so it does, my dear.  How I love seeing new things through your eyes.
Pictured at the top of the post is the Conch Shell House from Isla Mujeres, Mexico (available for private rental).
Below, Lord Vishnu with Shankha and the Hindi letter "sha."  Image by Exotic India Art, available for purchase.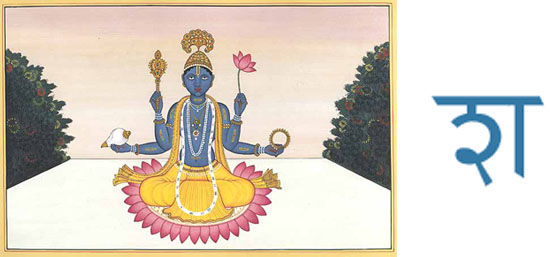 Edible sugar seashells by Olde Naples Chocolate: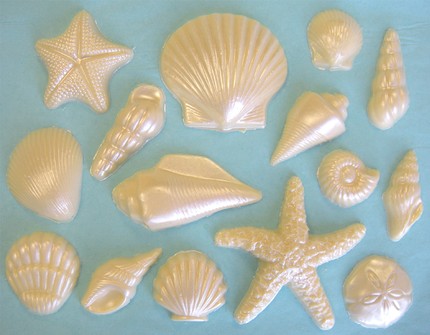 Shankha colouring pages (click on image to print):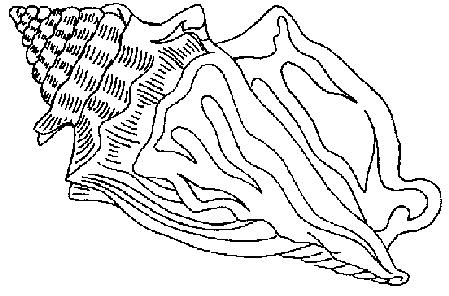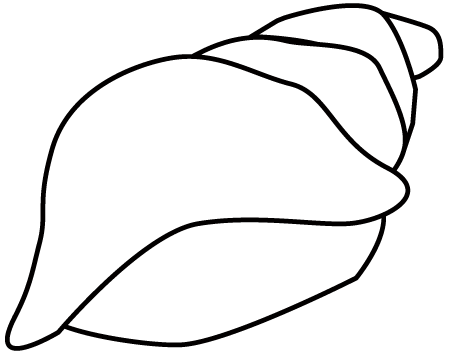 And if you're curious as to how to blow on a shankha, here's a video demo by a little boy: