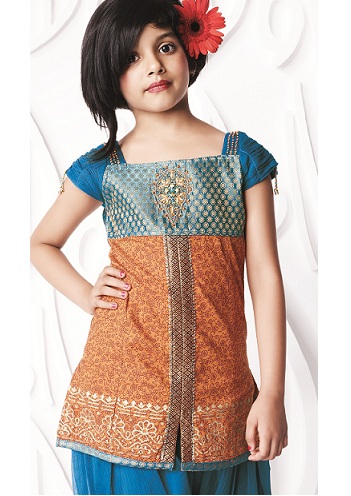 This post is authored by Rajas and Ranis, a designer children's boutique from the United Kingdom.  It is one of the few boutiques around the world (and UK's first) dedicated exclusively to Indian clothing for children.  Their retail store is located on Deepdale Road in Preston.
The August wedding season is upon us and today's modern and fashion-conscious mums and dads are looking to make sure their kids make an equal impression on the wedding party.  Gone are the days when a phone call to India to "send something for the kids to wear" initiated weeks of excited anticipation only to result in tears of despair at the sight of some ghastly item Dadi had chosen in her wisdom!  Kids nowadays know exactly what they want to wear  – and more often than not get to select their own clothes and accessorize them.  What do you know mom!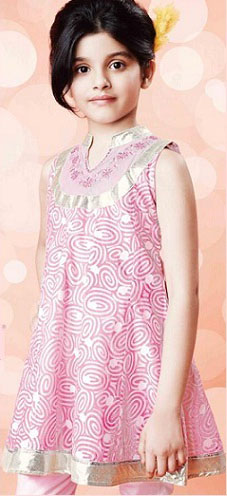 So what's hot when it comes to children's ethnic wear?   For colour it has to be the classics – reds and greens.  After all, it wouldn't be an Indian wedding or party without a lot of bright colour and a whole lot of bling!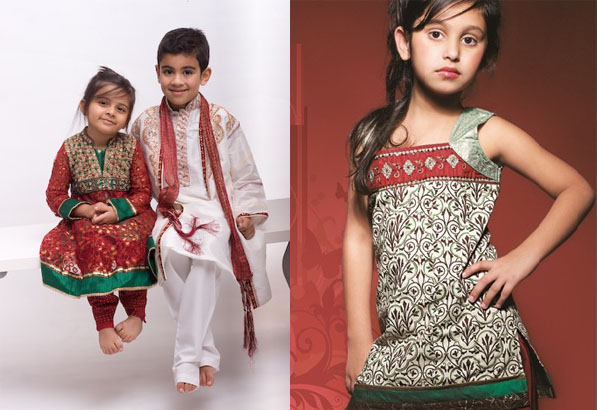 Gorgeous skirts and cholis are a must for any girl, especially for the big day.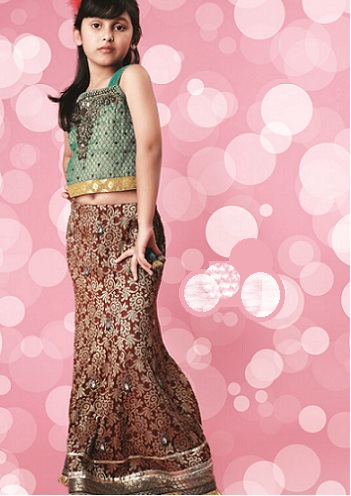 Doll-style dresses, cut above the knee, teamed with detailed churidars are also the pick of the season with many parents opting for these styles for mehndi parties and other-pre wedding celebrations.  (Is it me or do weddings seem to go on for much longer these days?).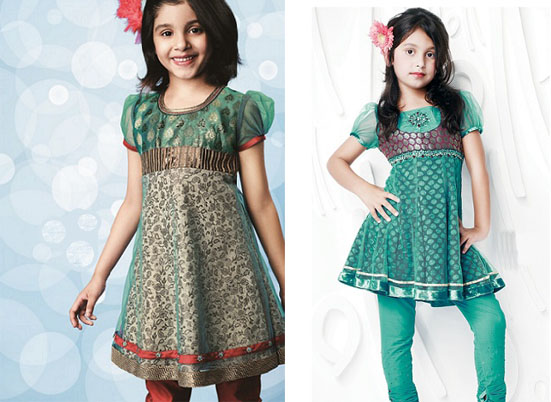 For boys the traditional kurta pajama is still very much the favourite, with the emphasis on bright colors and light loose fabrics.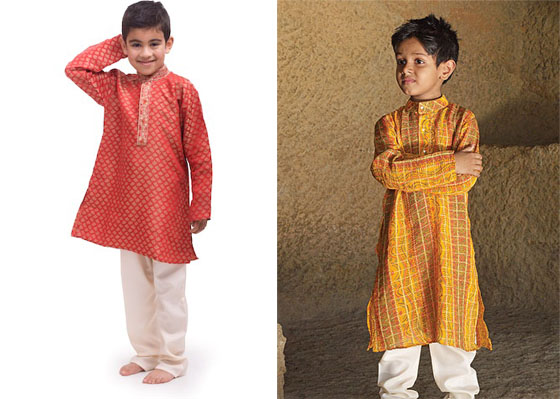 For the big day a well fitted sherwani will ensure any boy will shine like a raja at his mamu, chachu or bhaya's shaadi!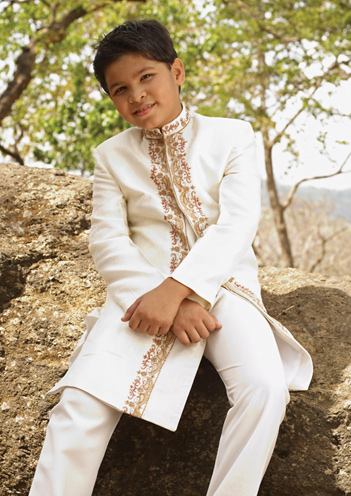 © 2010 Rajas and Ranis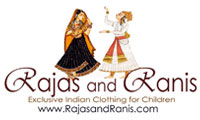 See Indian wear for children as you've never seen it before!  Be inspired by beautiful styles in vibrant colours, pretty prints and detailed embroidery.  Create stunning looks for your little ones this wedding and festival season with the Rajas and Ranis summer collection.  Available for worldwide shipping.
For a limited time Gnaana readers can claim a free gift with any order placed.  Just mention "Gnaana" at checkout.