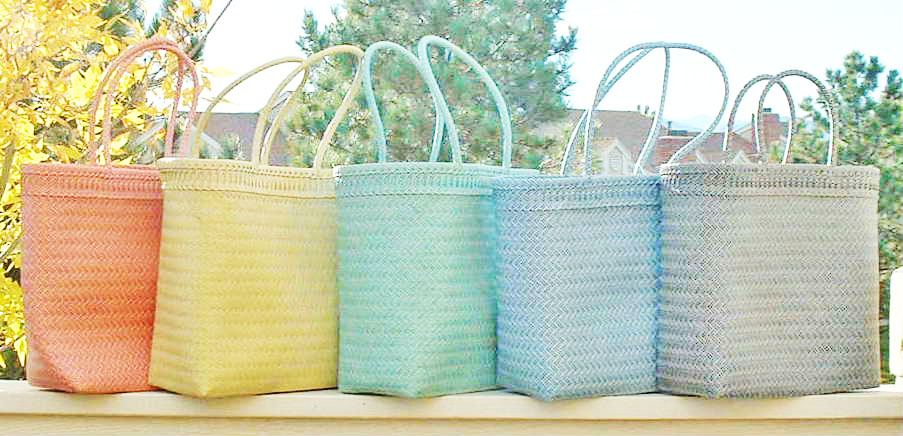 My ammama (grandmother) had this bright pink plastic tote (or butta in Telugu) that she'd carry with her everywhere.  To the market, to the cinema, or as an overnight bag when visiting family, this tote travelled with her on rickshaws, buses and on trains.  It could carry 15 kgs of dhals without sagging and got stepped and stomped on.  It was truly indestructable.  I actualy think it's still alive somewhere in my uncle's house.
So as my $0.99 reusable grocery bags keep ripping on me, I am reminiscing about my ammama's plastic tote and found a few replacements.  They're not bright pink, but hopefully they'll last me a good portion of my lifetime just the same.
Featured above, Java Totes hand woven in Indonesia from recycled plastic strapping from A Mark on the World.
Below (left to right), Tote Bags made from recycled plastic toothpaste tubes (you'd have never known, right?) from Banyan Tree Gallery; and the Keen Irving White Tote bag, made from recycling those super sturdy paper rice sacks, from Sport Sandal Beach.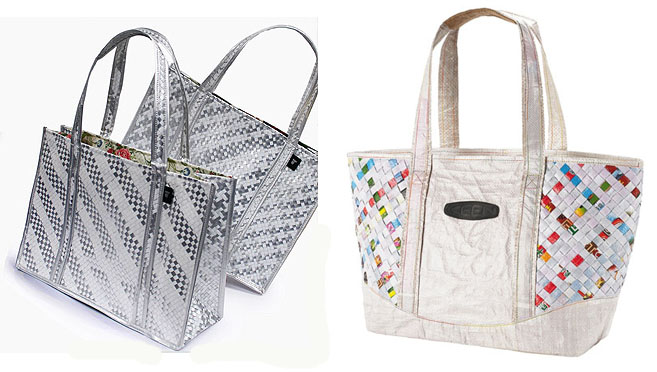 Here's to you, ammama, for (unwittingly) being my first role model on living green…
Tags: Telugu