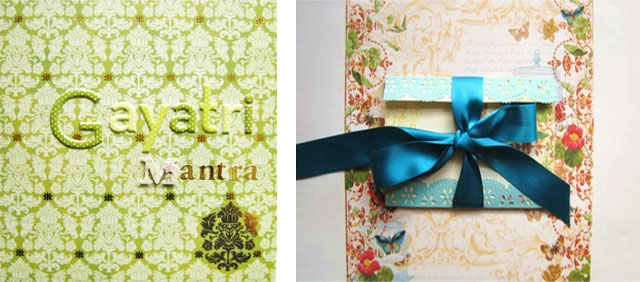 Today we feature for you a series of truly special handmade books by a London designer who prefers to go by the name Mrs. Singh (a nod to the formality of days past and very retro – I love it!).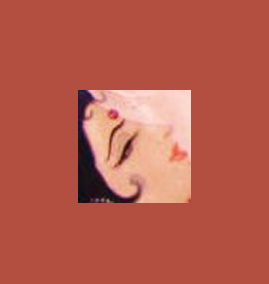 Her books are gorgeous beyond imagination and highlight each of 4 very important topics for Hindu and Sikh kids:
When I first stumbled upon Mrs. Singh's creations, something touched my heart.  Here we had some of the most powerful and evocative hymns in Hinduism and Sikhism presented in a captivating format for children.  However, these books go beyond merely displaying and explaining the verses – they are designed to really involve kids.  In each of the books, there are spaces throughout for photographs ("My First Diwali") and fill-in-the-blanks ("I learned this Mantra on ___________"; "_________ helped me learn this Mantra.").  A veritable treasure indeed.  I thought to myself, "This is how I would like to present Hinduism to my kids – so they can see that it is something genuinely beautiful and worth preserving for many lifetimes to come."
Here is what Mrs. Singh had to say about her books:
1.  What prompted you to start creating these books? I was prompted to create these books when my daughter was very young.  I wanted her to say her prayers and learn about where her nana and nanaji came from.  There were lots of prayer books around written in Roman Panjabi but it wasn't right for our aesthetic.  So I hand printed a book in my studio literally using traditional letter stamps – the book became something that looked great and got the message across.
2.  Why are children attracted to learning or reading mantras, prayers and stories in this format? I think children would prefer to read from a visually stimulating publication then a crumpled up photocopy because it's exciting.  Religion isn't about being serious and straight faced anymore.  It should be fun and exciting.  Our religious texts for children should reflect this by stimulating young enquiring minds.  We can achieve this by applying modern  approaches to religious text and music.
3.  What is your favourite feature of the books? The paper engineering side and the use of sound modules.
4.  How would you recommend displaying and storing the books? With care.  Even though the books double up as memory books and keepsakes, they still contain sacred text.  So a shelf or a box wrapped in acid free tissue.
5.  The colours you use in the books are stunning.  What influences your choice of colour? Fashion naturally!  I am a designer by profession and have worked in this field for many years.
Mrs. Singh hand selects the papers and embellishments in each book and assembles them in her London studio.  Each of the books is truly unique and may vary in the choice of colours and paper – but all are of course a work of art (and a labour of love)!
Here are some more snaps of the books.
Beginning lines of The Gayatri Mantra (interactive tabs and flaps throughout).  Traditional Sanskrit text is also included.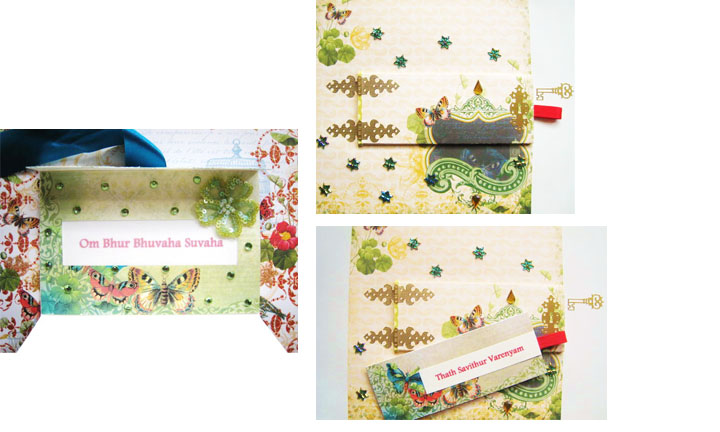 Includes explanation of the mantra, and spaces to write about first temple visit and also photographs.

A special presentation of The Diwali Story for kids.  Also explains the origins of the Diwali Festival.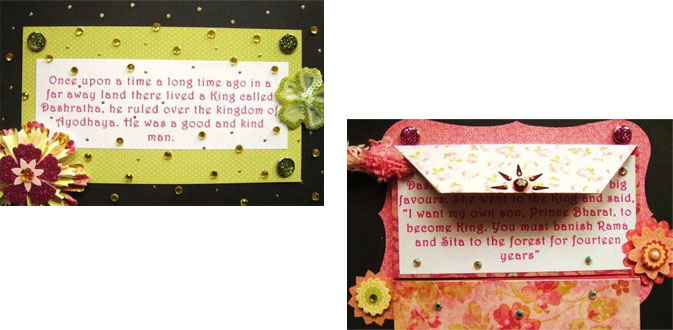 Makes for a great gift.  There is room for inserting photographs and special notes about Diwali through the years.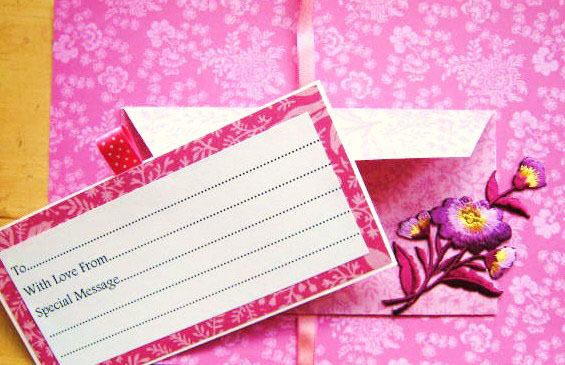 The Mool Mantra features the mantra transliterated in English as well as in the Gurmukhi.  There is also room to add the child's favourite words in Punjabi, as well as photographs and notes about first visit to Sikh Temple and about Vaisakhi celebrations.  Below, left is a detail from the book, using art paper, silk flowers and glass and rhinestone beading ("Jap" means "to recite" in Punjabi).  The picture on the right is of a handprinted page with velvet stud detail ("Karta Purak" means "He is the Creator" in Punjabi).

Another page, featuring multi-colour cyrstall embellishments.  Tags and envelopes open to reveal lines of the prayer.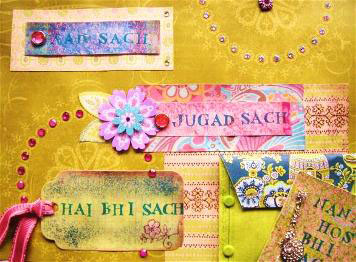 Below, detail of Lord Krishna from The Aarti.  The book contains all verses of the prayer, with line-by-line English translation, as well as space for photographs and notes.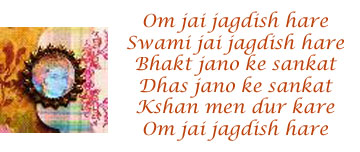 Thank you, Mrs. Singh for bringing these books to our children!  The books are priced at $65.00 USD and will be available at the beginning of October – just in time for Diwali!
Tags: Handmade Keepsakes Books, The Aarti, The Diwali Story, The Gayatri Mantra, The Mool Mantra