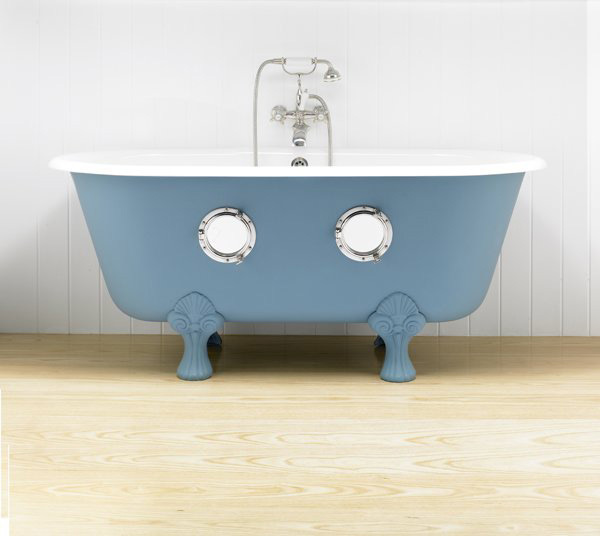 We have this circular wooden platform in our backyard, most likely the former home of a pool table, that has become the kids' Oda (Telugu for "ship").  We embark on our "Oda" and take little shikaars (excursions) to various places – to Japan to ride those speedy bullet trains, to Hawaii to see volcanoes, or to my son's imaginary land of Fisiko.  The other evening we sailed to meet some friendly rakshasaas – who treated us to a meal of biryani and milkshakes (would not have been my choice of accompanying beverage, but whoever refused a rakshasa, right?).
Our shikaars have become evening rituals, and with all the places we have yet to explore, looks like the "Oda" is here to stay.  And although trains still trump in our house, here is some Oda inspiration.
Pictured at the top of this post, Porthole Bath by The Water Monopoly.  £3800
Below, Wooden Giants Cargo Ships by Postlerferguson.   £40 – £60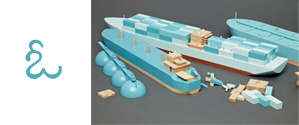 Below, whimsical prints by Paris shop Galerie Anais:  left, Autour du Monde (Around the World); right, Oh Mon Bateau.  $14.00 (each)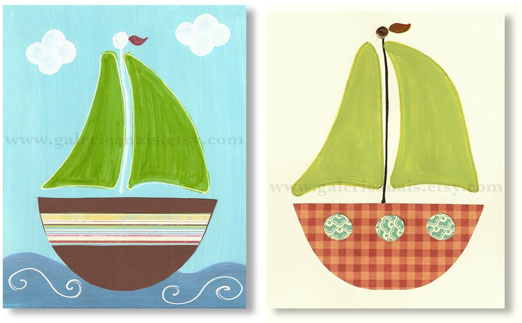 Below left, Ship Shape Butter Boat by Alessi.  $30.00. 
Below right, Chrome Porthole Mirror by Foresti & Suardi.  $183.00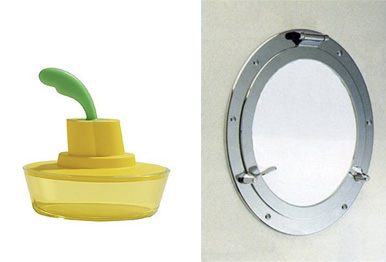 And of course, the classic paper boat – as reinvented by paper engineer and gift wrap extraordinaire Denise Sharp.  Her beautiful blog d.Sharp Journal features amazing and unique gift wrap and packaging ideas – you're sure to find some Diwali projects!