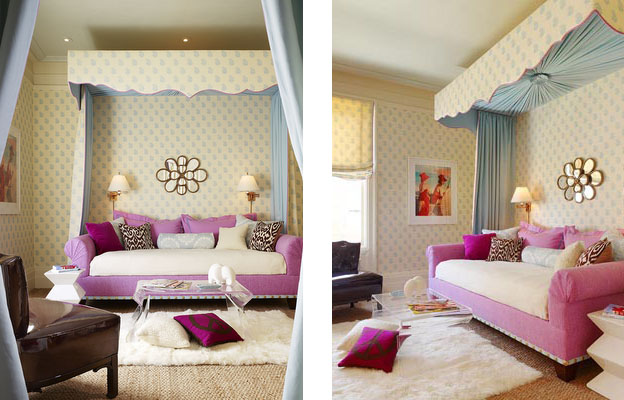 There's something about canopy beds that's synonymous with royalty.  Canopies can be structured with ornate drapery fabric or hung in a more care-free style with light and airy sheers.  Here are a few ideas for your little rajkumari (princess) that'll transport you to the grand palaces of India.  Tell her a tale of a magical maharani and she'll never want to leave her room!
Show above is a stunning design by San Francisco designer Palmer Weiss.
Pretty in sophisticated pink, below, by Country Living.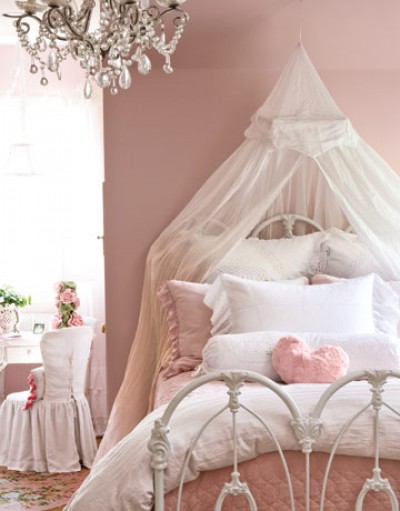 Fun and whimsical, with a modern twist by Better Homes and Gardens.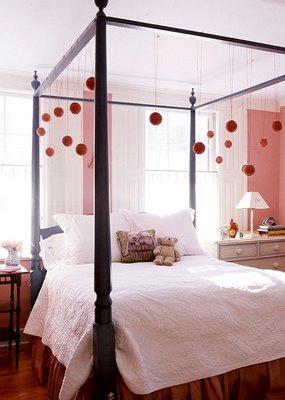 Colorful and eclectic as shown on HGTV.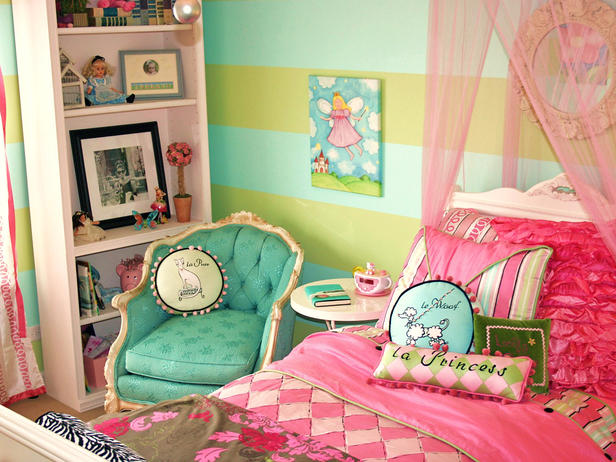 And not to forget Serena & Lily, of course. Pictured below is the Isabel collection