Archive for October, 2010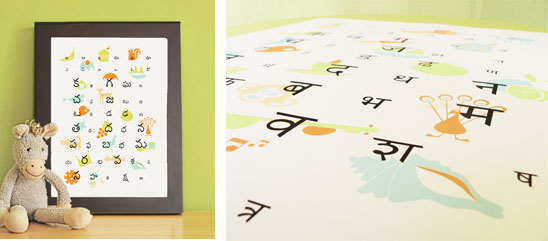 Many of our new products are up! Our Alphabet Posters by Sandra Isaksson went live just yesterday, so be sure to check them out. Wonderfully engaging for kids, and a beautiful, modern design to please adults. You can frame them (of course) or you can mount them on foam board or laminate them – a great way to use them as work boards! And we're offering free shipping worldwide!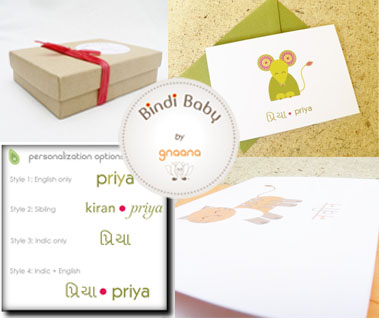 We've also launched our Bindi Baby Personalized Stationery –  a great way for kids to show off their global style!  Available for personalization in our standard languages (Bengali, Gujarati, Hindi, Kannada, Tamil & Telugu).  We can also take special requests for Punjabi, Malayalam, Marathi & Oriya.  Check out our Prints & Stationery page.  (Wall prints are coming soon).  Available for order through the new Gnaana Etsy Shop!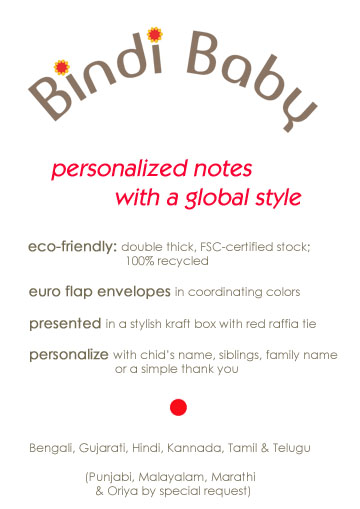 And if you haven't heard, our Handmade Books and new apron designs & adult aprons have been up for a while.  The Bindi Baby books are almost done.  The Bindi Baby Animals books will be available the week after Diwali, with Bindi Baby Numbers after Thanksgiving. (**UPDATE:  Bindi Baby Numbers is to be released Sping 2011).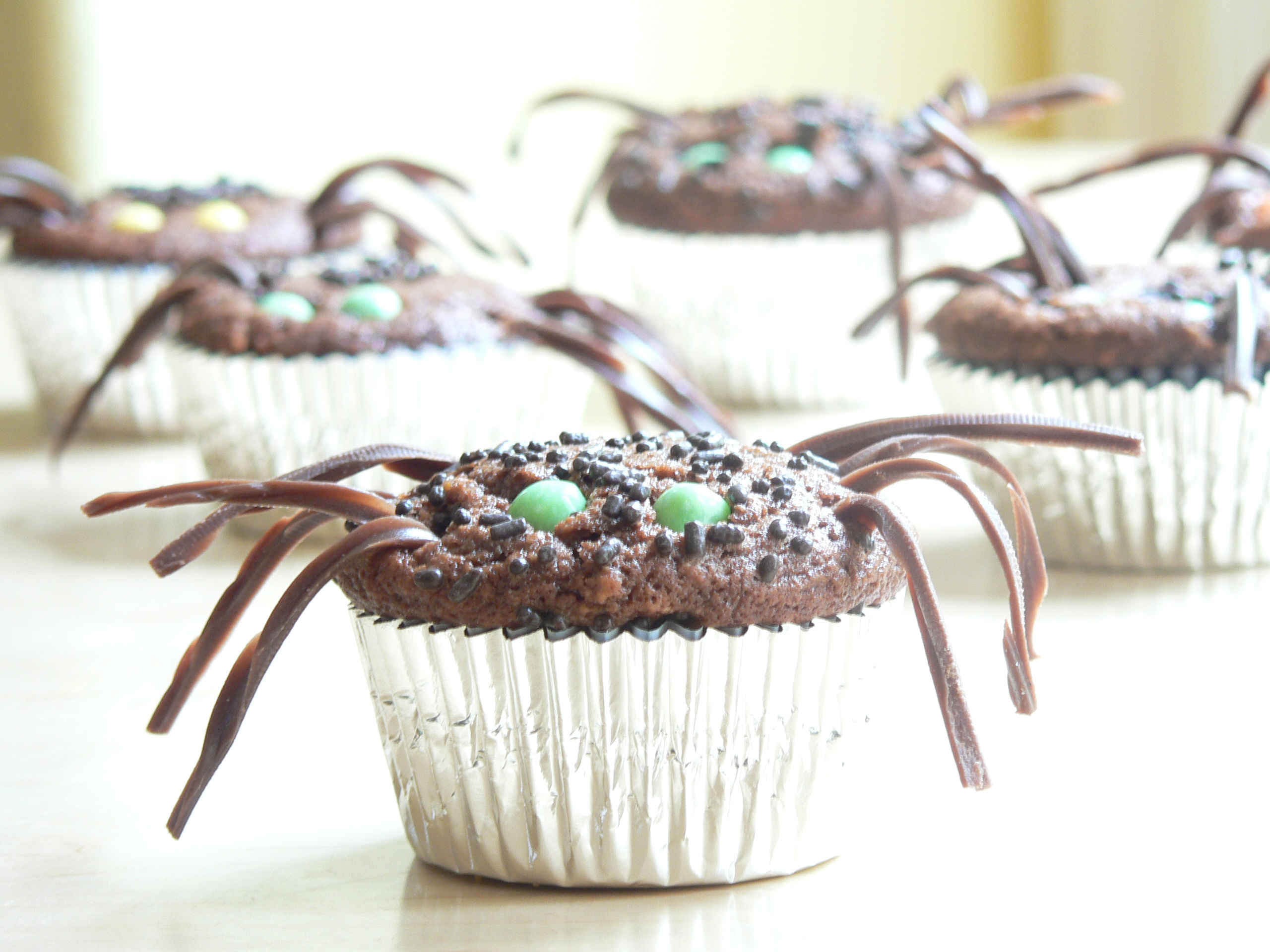 I made these spider cupcakes for my son's birthday back in April (he's been into spiders for over a year now).  One of the little girls in his class was actually too scared to eat hers, poor thing.  We re-made the cupcakes last week, which were a big hit again with the class, and we still managed to scare a few.
So in honour of Halloween, there's been much talk this month about bhayamu (fear, fright), and a whole lot of other ghoulish things we've been labeling with Telugu vocabulary:
ghost = bootham
spider = saale purugu
bones = bomikalu or emukalu
goblin = dayyam
random scary monster = boochi
pumpkin = gummadikaaya
Haven't come up with one for "witch" yet, though my daughter calls them "scary ammai (girl)."  Or vampire.  Anyone?
If you'd like to come up with a word list in your own language, try the truly wonderful Digital Dictionaries of South Asia (by the University of Chicago) or Shabdkosh – very easy to search in English.
And here's the recipe for the spider cupcakes – they seem decadent, but are actually (relatively) healthy.  Instead of frosting, I just sprinkle chocolate jimmies on top of the cupcakes after about 10 minutes of bake time (to let them set in).  I used small candies for the eyeballs and chocolate Twizzlers for the "legs" (you can also use string licorice).  Enjoy!
Ingredients:
1 3/4 cups flour
(I use "white whole wheat flour")
1 1/4 cups organic sugar
2 1/2 tsps. baking powder (aluminum free)
1 tsp. salt

2/3 cup skim milk
2 eggs
2 square unsweetened bakers chocolate
1/3 cup butter
1 Tbs. honey
Mix the dry ingredients in column 1 together.  Melt the butter and the chocolate in a small saucepan. Let cool for 5 minutes, then add to to the dry ingredients, along with the rest of the liquids.  Mix well.  Divide into 12 cupcakes liners and bake at 350 degrees for about 20-25 minutes.
Yields 12 cupcakes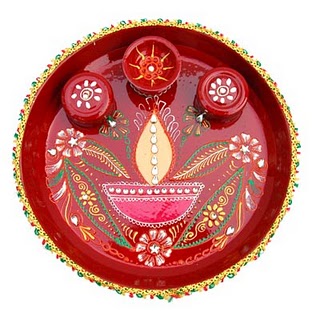 No Diwali is complete without a Puja (or Prayer) Thali. It holds all the auspicious materials for the Diwali prayer ceremonies.  Puja Thalis are also fun for the kids to decorate – with fabric, beads or other craft items.  Our November Newsletter, due to be released next Monday, will guide kids through the steps of a puja, so get your thalis ready!
What you place on your thali will vary based on the specifics of how your family conducts a prayer, but in general, you will want to include:  a small deity (Lakshmi perhaps), a diya, a bell, a small steel glass with a spoon to hold water, an incense holder, fresh flowers and small vessels to hold kumkum, rice and prashad.
Pictured at the top of this post, stainless steel pooja thali adorned with meena work, available at IndianGiftsPortal.  This site has a good selection of thalis.
For a more contemporary stainless steel look, try Pooja Thali Gift Set by Nikki (left) or Puja ki Thali by Artec (right).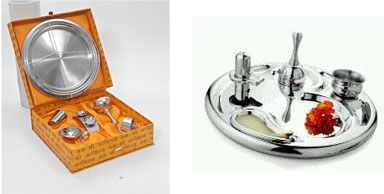 Beautiful Meenakari Peacock Thali: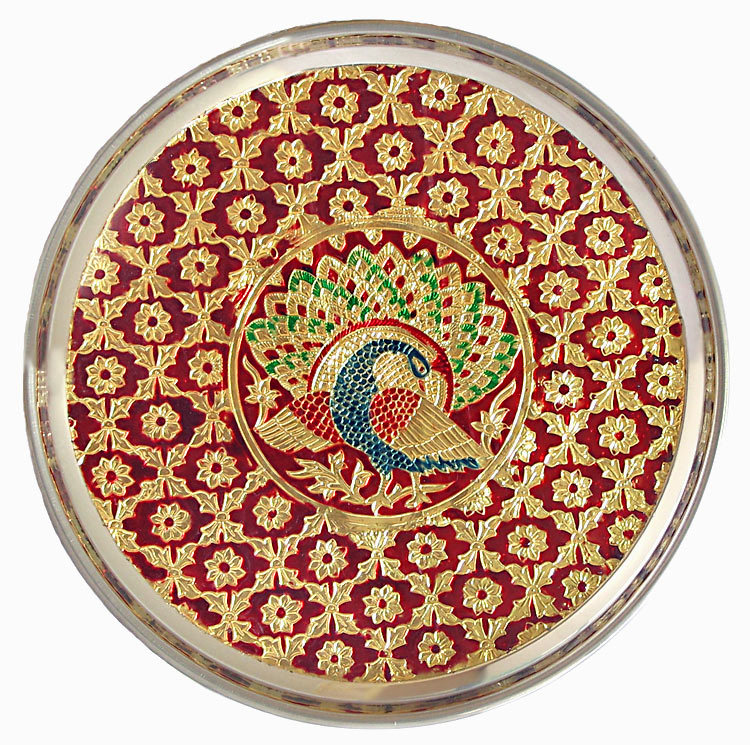 If traditional is not your thing, go ultra modern with a little innovation – take a designer platter and use a selection of tealight holders that please your aesthetic.  Allmodern has a good selection of platters.  Below, stainless tray decorated with cabochans by Alessi, paired with a red glass tealight holder.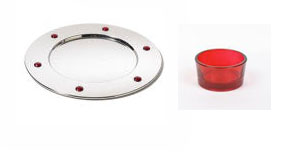 For a natural, organic look,try Khaki Round Platter by Mikasa (below left).  For a kitschy, retro appeal, try Arabesque Platter by Dansk.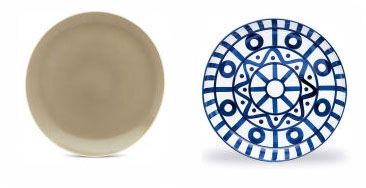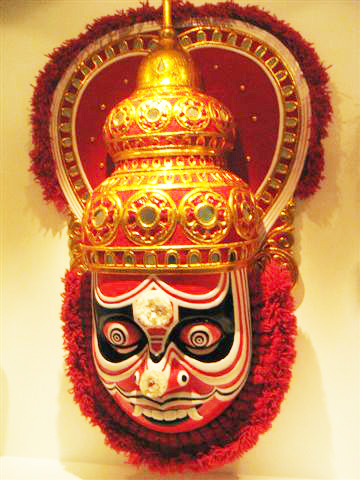 You may be most familiar with Diwali as being the celebration of Lord Rama's homecoming to Ayodhya.  In fact, in surveying the various childrens books available on Amazon, in bookstores and in libraries, this is the predominant story – it's simple and grandly celebretory (it is the Ramayana after all).
However, if, like me, you hail from South India, you probably grew up being told something completely different – that Deepavali is the day to celebrate Krishna's killing of Narakasura.  In fact, from previous discussions with some of my North Indian friends, some of them had never even heard of this story as the premise of the Diwali celebrations.
It's a fairly simple story, really.  Naraka, Bhudevi's son, grew greedy with his power and started plundering kingdoms of the 3 worlds (hence, the word "asura" (demon) was attached to his name.  Lord Indra was helpless and enlisted Krishna.  Krishna's wife Satyabama accompanied him to battle (and in some versions, it is Satyabama that slays Narakasura).
You can read more of the story with your kids here.  And then, for fun, have the kids take this short quiz (even you may be stumped on 1 or 2 of the questions).
So the question is:  what do I tell my kids?  Do I tell them Deepavali is for Rama (as everyone around them seems to think), or do I tell them it's for Krishna's victory (as everyone in both sides of our family believes (Dad is from Karnataka))?
Luckily, Deepavali is 5 days long (read last year's post on the meaning of Diwali here), so the resolution is to tell both stories.  The underlying symbolism is the same for both – that Diwali is the celebration of the good (the inner light, or Atman) in all of us.
For more on the Krishna / Narakasura story, check out the Amar Chitra Katha version.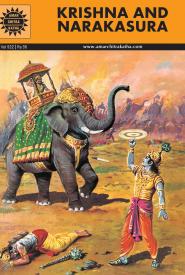 Top image by Maria Pudim, photograph of a mask of Narakasura from a 2009 exhibit of Masks of Asia at the Museu du Orient in Lisbon, Portugal.
These kids are simply adorable – singing Head, Shoulders, Knees and Toes in French.  They're from Le Petite Paradis – a bilingual French preschool in New York City.  This Wall Street Journal piece lauds the benefits of bilingualism and hints at even further research in the pipeline on this issue.  Bilingualism = flexble brains = more flexible learners.
Of course I've been convinced for a very long time – but as we all know, it takes a lot of discipline and effort to keep up the learning of native languages at home.  It's videos like this that add fuel to the fire and keep us going.
(However, in all honesty, I will have to say that I tried singing Head, Shoulders, Knees and Toes in Telugu – and it just doesn't work, given that the Telugu words for "knees" and "toes" are 3 syllables each.  Darn over-syllabized South Indian languages…)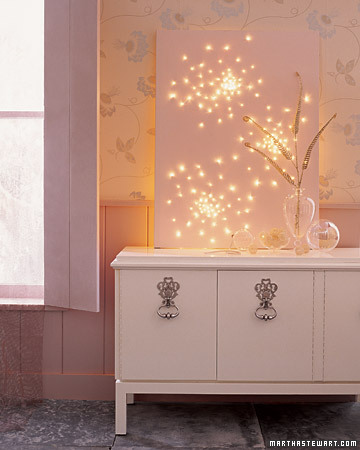 If you're still recovering from Navratri and Dussehra, don't relax too much – Diwali is less than 3 weeks away!  Time to beautify your house with fresh flowers, decorations and gorgeous lighting.  Here are a few illuminating ideas that are sure to get your kids excited about this amazing Festival of Lights.
Pictured at the top of this post, simple and sparkling DIY twinkling lights on canvas by Martha Stewart.
Classic luminaries are quick, easy and affordable.  Be sure to check with local authorities as to any restrictions.  For added safety, use flame resistant bags or better yet, try battery-operated LED tea lights.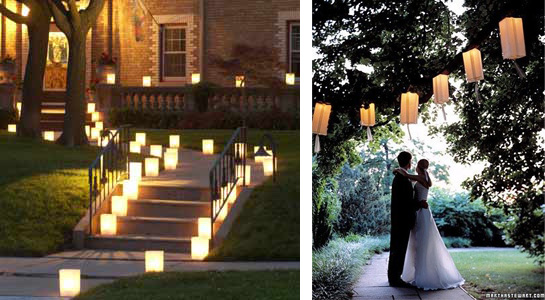 Love these DIY doily luminaries: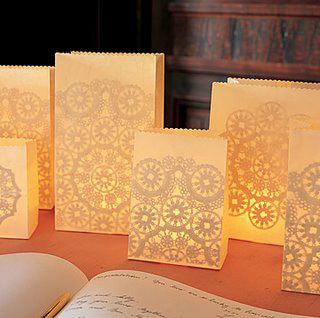 Fun ball shapes – great for indoor or out.  Try Japanese-inspired Solar Shoji Lanterns or a dazzling Star Sphere.
For more eco-friendly outdoor lighting, go solar!  Beautiful Glass Solar String Lights and innovative Lawn Lights.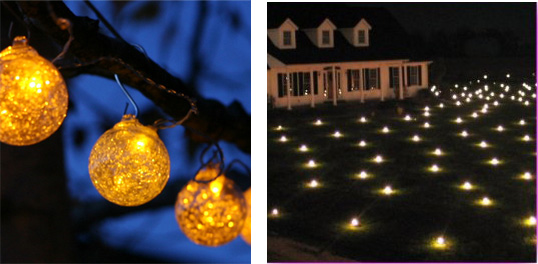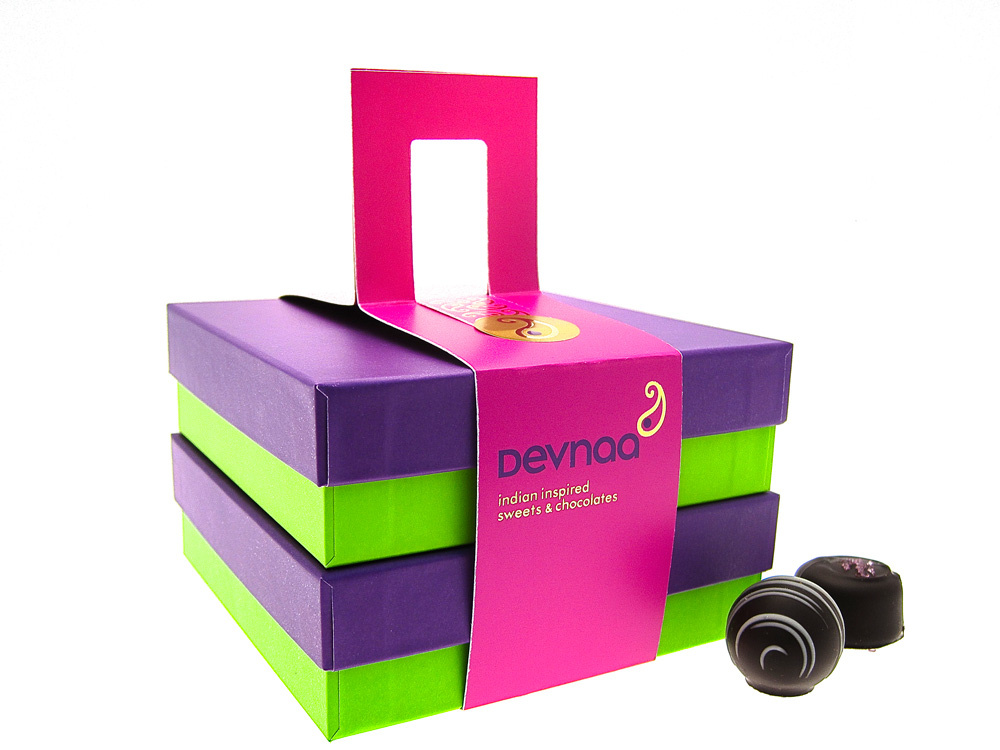 This post is authored by Devnaa, an Indian-inspired confectionery company from the United Kingdom. Their signature Chai Masala Truffle received a Gold Great Taste Award from Britain's prestigious Guild of Fine Food.
Diwali, the Hindu Festival of Lights is never complete without Indian sweets.  From jalebi and ladoos to kaju katli and barfis – Indian sweets are offered to guests visiting your home and are also given in gift boxes to friends, neighbours and family members to commemorate the festival.
Why not set yourself apart this Diwali and present a truly special gift box?  In addition to our Indian-inspired chocolates, we also have our signature product:  chocolate barfi – a true blend of India and the West!   The chocolate barfi comes in 5 flavours (milk chocolate, strawberry, orange and vanilla).
All of our treats are packaged in our unique boxes.  The Devnaa packaging is based on traditional tiffin boxes – the ultimate stackable Indian lunch box!  This allows customers to select from small, personal boxes to large, family sized boxes – all of which come held together with a pretty pink sleeve embossed with our mark in gold foil.
© 2010 Devnaa
www.devnaa.com
Devnaa is offering a special Diwali 2010 Collection, which will include selections from its new range of spiced drinking chocolates.  The Diwali collection will be beautifully presented in luxurious gift boxes and finished with a large gold coloured bow.  Contact them for this special order.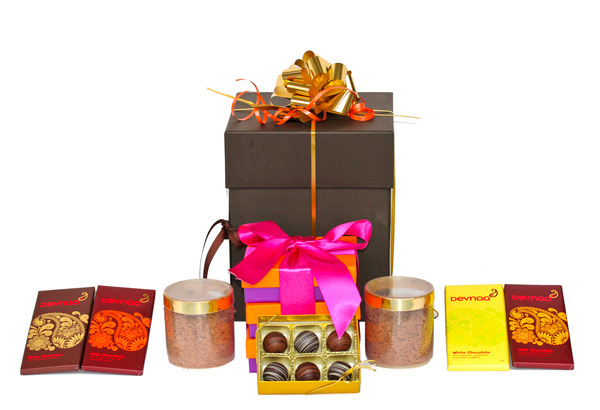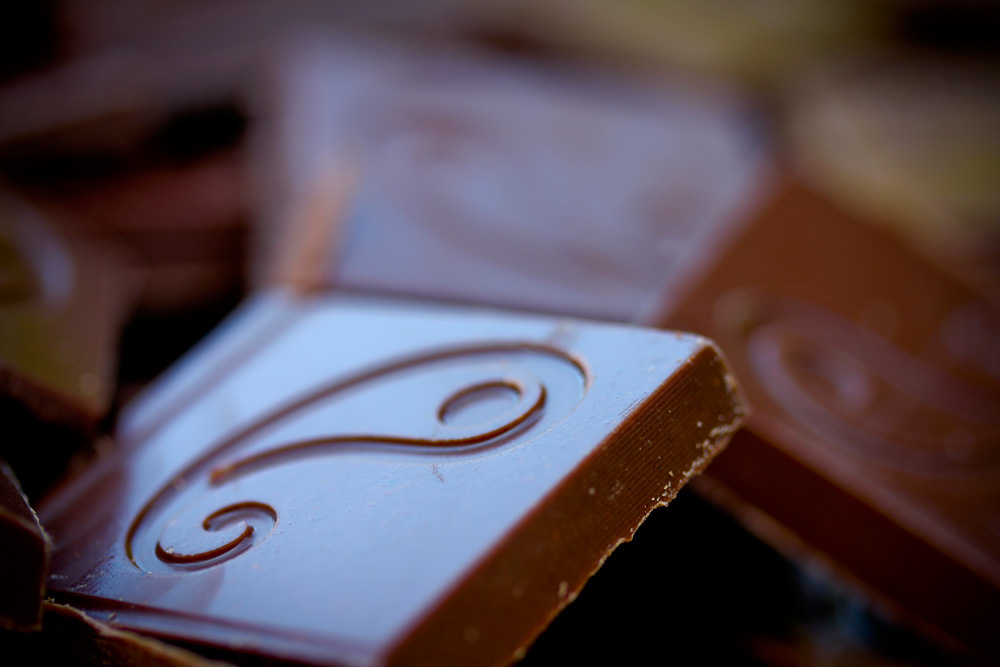 This post is authored by Devnaa, an Indian-inspired confectionery company from the United Kingdom.  Their signature Chai Masala Truffle received a Gold Great Taste Award from Britain's prestigious Guild of Fine Food.
Chai is the word most commonly used throughout South Asia for tea, and many people with Indian roots share a love for Masala Chai.  The word "masala" means a mixture of spices, and there are many such mixtures used in tea brews across India.
Originally, spices were added to tea for their health benefits according to Ayurvedic medicine:   ginger as a helpful digestif and remedy for circulation problems, cinnamon to relieve anxiety and tension and to fight off cold and flu symptoms, cardamom to aid circulation of blood to the lungs and cloves to speed up metabolism.  There are many more spices that are added to tea, each with their own healing qualities.   Their use and combination vary from region to region according what grows there, the climate and dietetic preferences.
More recently masala chai is being drunk as a great tasting, refreshing alternative to a regular cup of tea or coffee.  The tea drinking culture in India has led to an immense new market.  Chai masala blends vary from home to home depending on the tastes of the homeowners.  More importantly Chai Wallahs – street tea vendors on the streets and trains in India –  each prepare their own blends which attract their own exclusive clientele.
We were inspired by these chai wallahs to create our award winning Chai Masala Truffle –  infused with our very own home made masala.  Developed at home using Baa's original mortar and pestle, we tried so many different blends and spices before we hit the right one!  Eventually we found the perfect balance between the spices and creamy Belgian Milk Chocolate and were able to produce one of our signature chocolates – the first one to win its very own Gold Great Taste Award!
Following from the success of the Chai Masala Truffle we created a Chocolate Bar with the same concept.  We developed the masala again to keep the flavours nice and fresh and added an extra kick of ginger to up the spiciness slightly.   This provided a refreshing boost to the milk chocolate.
Soon to come is our Chai Masala Spiced Drinking Chocolate – part of a range of drinking chocolates which are a true tribute to the chai wallahs of India.   So you can curl up, relax with a mug and let the flavours and smells transport you to the streets of India!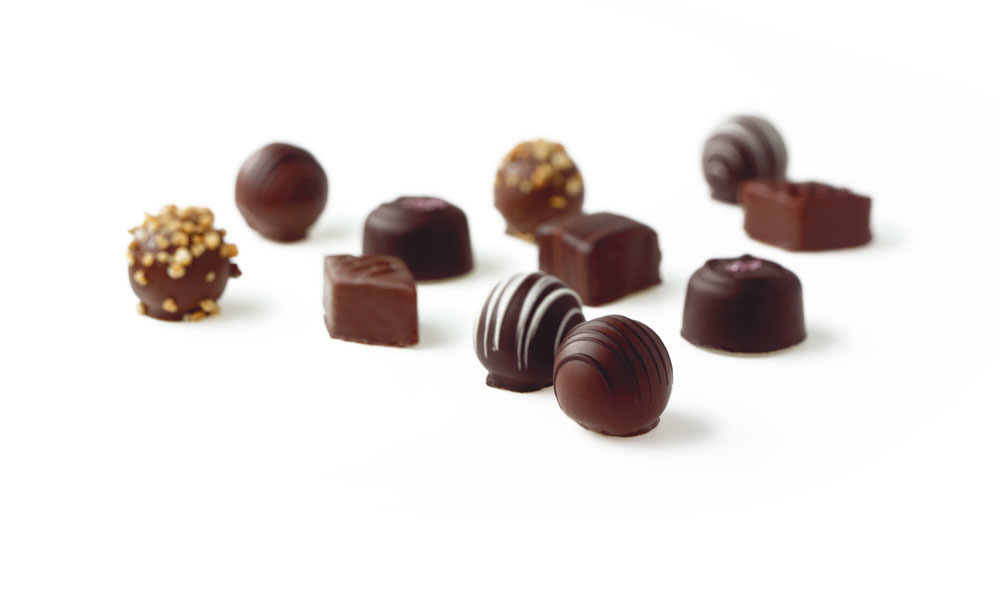 © 2010 Devnaa
www.devnaa.com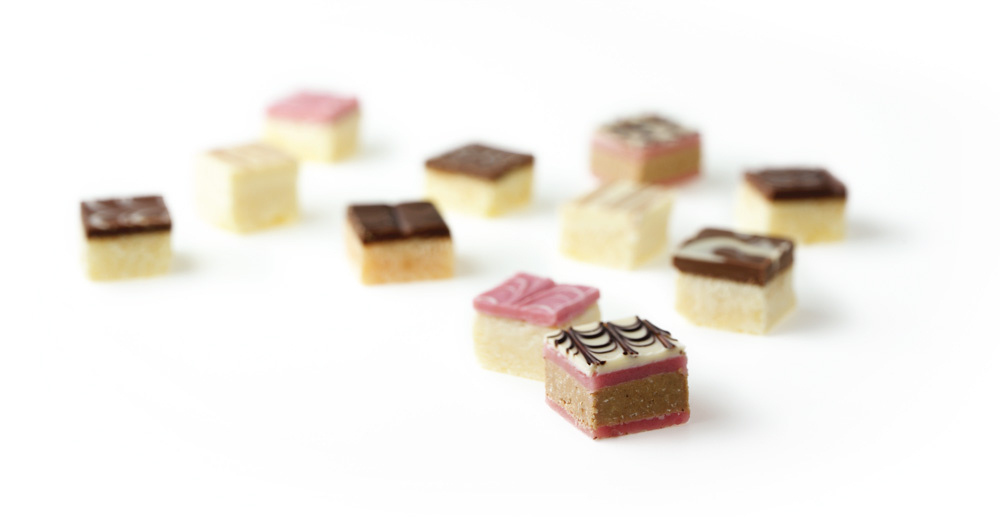 This post is authored by Devnaa, an Indian-inspired confectionery company from the United Kingdom.  Their signature Chai Masala Truffle received a Gold Great Taste Award from Britain's prestigious Guild of Fine Food.
Diwali is my favourite time of year and I'm pretty sure it's where my love of cooking began. As Diwali approaches I am nostalgically taken back to being a child, perched on a stool at the kitchen table, feeling the excitement grow as my Mum, Grandma (Baa) and Aunties rushed around preparing all sorts of festive, tasty delights in time for the celebrations. I would watch with hungry anticipation as they rolled out sweet and savoury pastries, filled them with deliciously aromatic concoctions and expertly folded them before frying them.
Watching all those traditional techniques, learning about the ingredients and tools used to create all my favourite treats, seeing recipes and such important parts of my culture handed down through generations – Baa to her daughters and my Mum, they to my cousins and me, I learnt so much just sitting there at the table – numbers, shapes, recipes and quantities.  But most importantly inspiration, great values, respect and knowledge about my culture and traditions were all instilled right there without me even realising it at the time.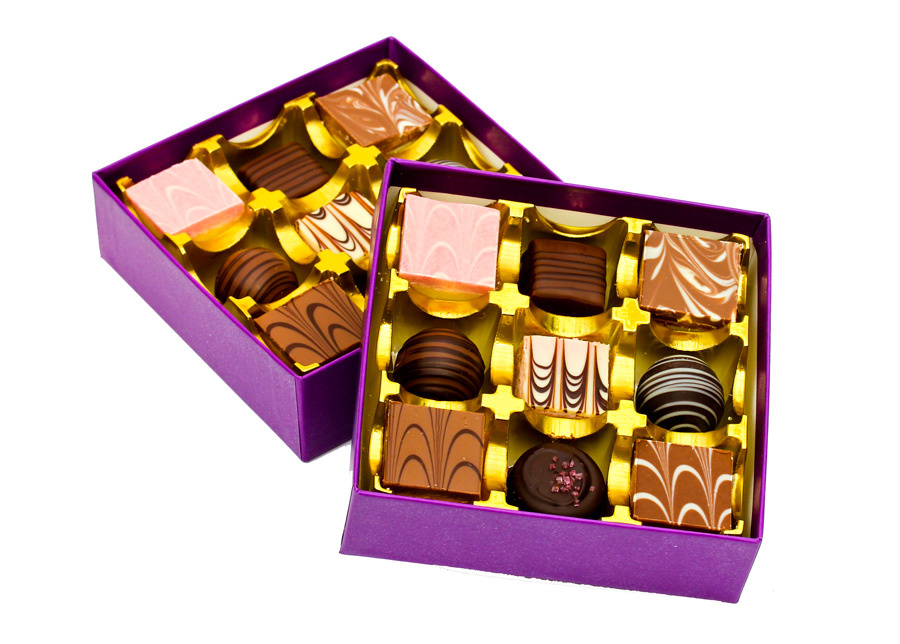 Out of this inspiration, Devnaa was born.  From a desire to blend authentic Indian recipes with the artisan techniques of famous European chocolatiers, Devnaa was started at home in London by my brother Jay and me – Roopa.
Between the two of us, my brother and I travelled in India and trained in culinary schools.  After several months of trials and testing, we came up with a few delectable recipes that blended flavours from our Indian background with luxury Belgian chocolate – milk chocolate with chai masala and ginger, white chocolate with pistachios, cardamom and saffron, and dark chocolate truffles with a South Indian-inspired coconut and cardamom filling.  The result was a delicious balance between our Indian roots and English upbringing.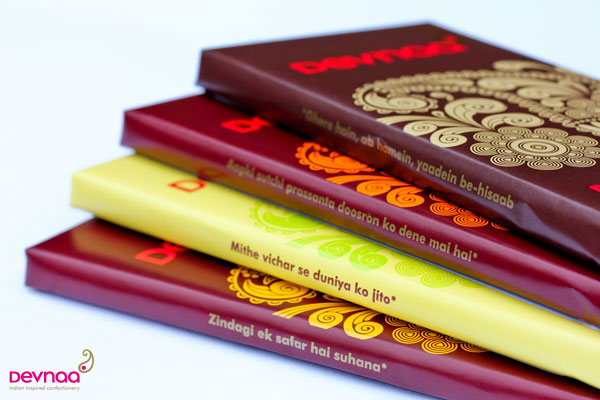 At Devnaa we want to share all the great flavours and skills learned from our childhood with the world and to make every occasion as special for everybody else as the food and values we were given.   Enjoy our Indian-inspired confectionery company!
Roopa Rawal
Co-Founder – Devnaa
© 2010 Devnaa
www.devnaa.com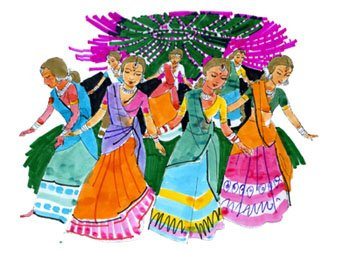 Maybe you already know how to 'do garba.'  Maybe you don't. Either way, push the furniture aside, pop in a CD and teach the kids this spectacular folk dance.  Get up and garba!
Garba and it's companion dance – Dandiya (performed with sticks) – are two forms of raas that are popular in Gujarat.   Recently, classes and camps have been sprouting up all over India (and the rest of the world, for that matter) that teach people these dances.  It seems that everybody wants to learn!  Here is a wonderful 25-minute instructional video from NDTV that will teach you and the kids the most common steps of garba.  It's in Hindi, but dance has no language, right?
Did you know that the word garba comes from the Sanskrit term for "womb" (spelled the same way)?  It is very befitting then that this dance is commonly performed during Navratri – the 10-day, 9-night celebration of womanhood.  Traditionally, women (and now men) danced around a garba deep – a small lamp that symbolizes 2 things:  the womb as the root of all humanity and also Goddess Durga, the embodiment of divine feminine power – Shakti –  who is the central figure of the Navratri celebrations.  At its deepest level garba is actually a form of meditation, as the dancers revolve in a circle – as per the Hindu view of time.
Of course, no discussion of Navratri and garba is complete without also talking about dandiya.  Children may be interested to know that the dandiya sticks symbolize Goddess Durga's sword.  So when they are playing dandiya with a partner, it's as if they are fighting with Mahishasura himself – the demon that Durga was created to destroy.  Take that!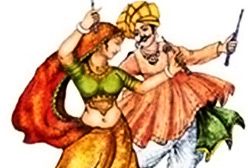 For more on Navratri, check out our Storybook Pyramids we featured last year – an art project for kids that illustrates the meaning of Navratri.
Images by Google Images