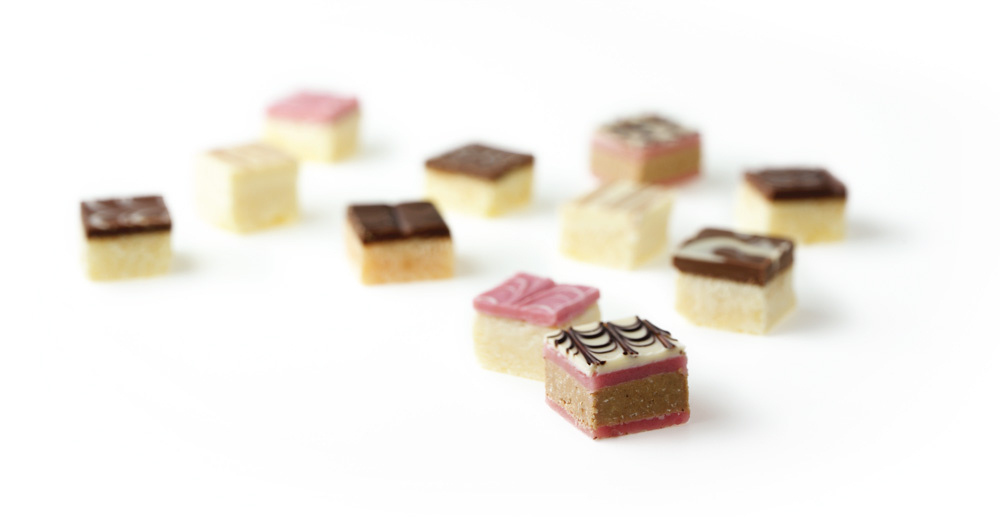 This post is authored by Devnaa, an Indian-inspired confectionery company from the United Kingdom.  Their signature Chai Masala Truffle received a Gold Great Taste Award from Britain's prestigious Guild of Fine Food.
Diwali is my favourite time of year and I'm pretty sure it's where my love of cooking began. As Diwali approaches I am nostalgically taken back to being a child, perched on a stool at the kitchen table, feeling the excitement grow as my Mum, Grandma (Baa) and Aunties rushed around preparing all sorts of festive, tasty delights in time for the celebrations. I would watch with hungry anticipation as they rolled out sweet and savoury pastries, filled them with deliciously aromatic concoctions and expertly folded them before frying them.
Watching all those traditional techniques, learning about the ingredients and tools used to create all my favourite treats, seeing recipes and such important parts of my culture handed down through generations – Baa to her daughters and my Mum, they to my cousins and me, I learnt so much just sitting there at the table – numbers, shapes, recipes and quantities.  But most importantly inspiration, great values, respect and knowledge about my culture and traditions were all instilled right there without me even realising it at the time.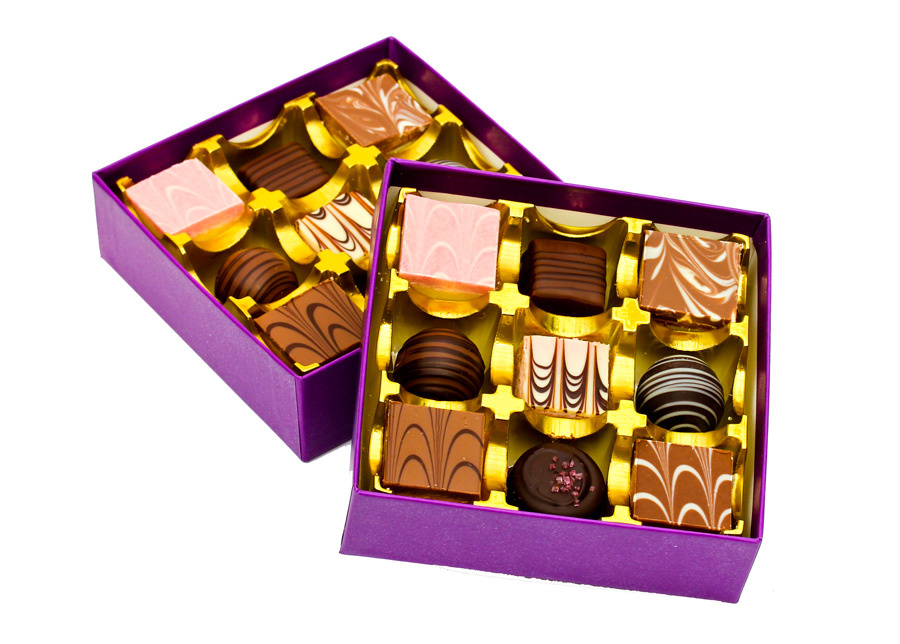 Out of this inspiration, Devnaa was born.  From a desire to blend authentic Indian recipes with the artisan techniques of famous European chocolatiers, Devnaa was started at home in London by my brother Jay and me – Roopa.
Between the two of us, my brother and I travelled in India and trained in culinary schools.  After several months of trials and testing, we came up with a few delectable recipes that blended flavours from our Indian background with luxury Belgian chocolate – milk chocolate with chai masala and ginger, white chocolate with pistachios, cardamom and saffron, and dark chocolate truffles with a South Indian-inspired coconut and cardamom filling.  The result was a delicious balance between our Indian roots and English upbringing.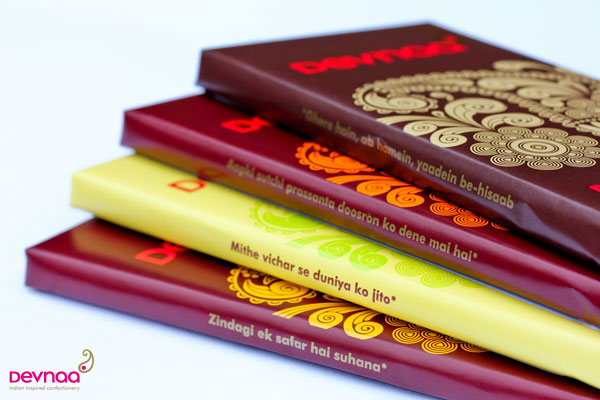 At Devnaa we want to share all the great flavours and skills learned from our childhood with the world and to make every occasion as special for everybody else as the food and values we were given.   Enjoy our Indian-inspired confectionery company!
Roopa Rawal
Co-Founder – Devnaa
© 2010 Devnaa
www.devnaa.com