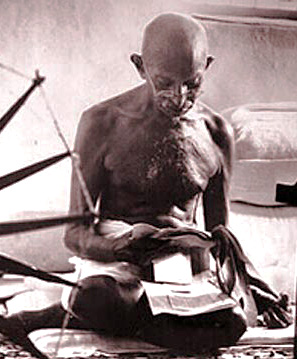 Gandhi Jayanti is tomorrow, October 2nd – so make sure to pay your respects to our Great Father.  We'll be having a little cupcake party with stories, like we did last year (read last year's Gandhi Jayanti post here).  If my kids were a little older, I think creating a timeline of Gandhi's life using a Montessori-style Black Line would be a great weekend activity.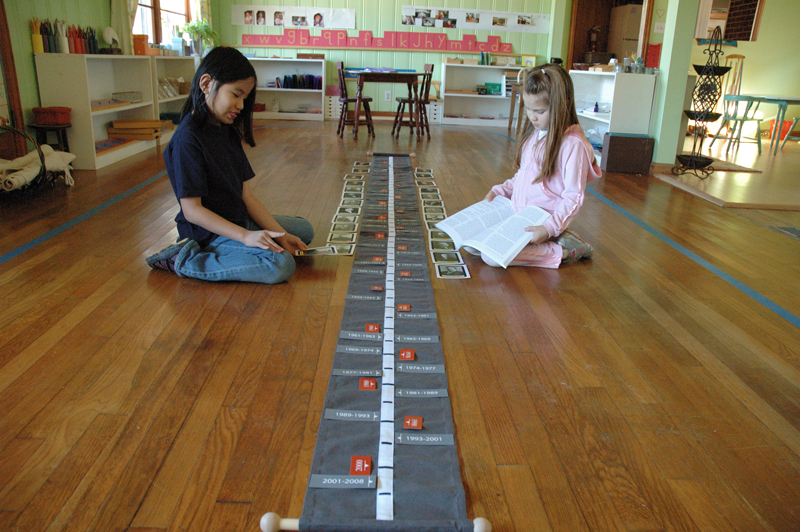 The Montessori Black Line – pictured above –  is a simple black strip marked with tick-marks showing relative scale of time.  It's an interactive, hands-on way for kids to learn about history – they simply place a picture (or a card with a descriptive paragraph) along the line in logical progession.  The Black Line is used to illustrate almost anything – from the evolution of humankind to a timeline of a child's life.
If you are so inclined, you can purchase a Black Line here – it's coveniently pre-marked by decade.  Of course, you can just as easily  make one of your own.  You can use a simple timeline of Gandhi's life – like the one found here – or you can stretch the project over a few weekends with more elaborate detail.
Maybe we'll do this next year.  It's still cupcakes this time around.  Happy Birthday, Gandhiji!
Tags: Gandhi, Montessori