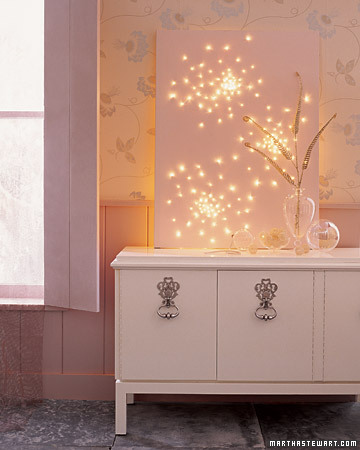 If you're still recovering from Navratri and Dussehra, don't relax too much – Diwali is less than 3 weeks away!  Time to beautify your house with fresh flowers, decorations and gorgeous lighting.  Here are a few illuminating ideas that are sure to get your kids excited about this amazing Festival of Lights.
Pictured at the top of this post, simple and sparkling DIY twinkling lights on canvas by Martha Stewart.
Classic luminaries are quick, easy and affordable.  Be sure to check with local authorities as to any restrictions.  For added safety, use flame resistant bags or better yet, try battery-operated LED tea lights.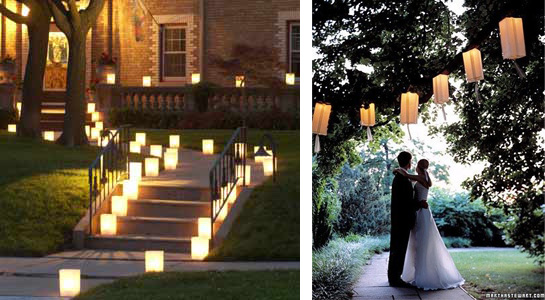 Love these DIY doily luminaries: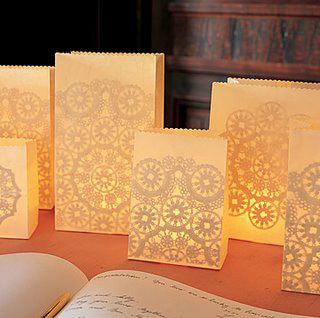 Fun ball shapes – great for indoor or out.  Try Japanese-inspired Solar Shoji Lanterns or a dazzling Star Sphere.
For more eco-friendly outdoor lighting, go solar!  Beautiful Glass Solar String Lights and innovative Lawn Lights.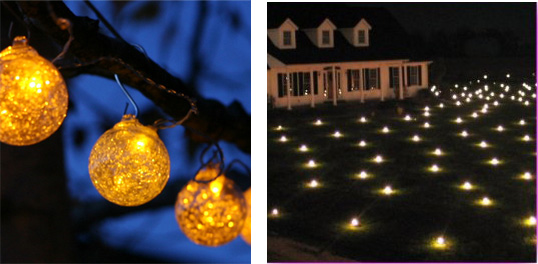 Tags: Diwali