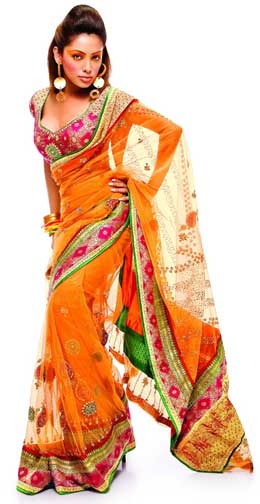 Wow!  That's a whole lot of color!  Are you ready for the festival season? 
Navratri starts this Friday, October 8th, ending with Dussehra on the 17th and Diwali soon to follow.  You've worked hard, mom, so treat yourself to a stunning saree.  You deserve to dazzle this Diwali season!
Pictured above, orange saree with brocade by Anju Modi. 
Below, silk and chanderi embroidered saree by Nikasha Tawadey.  Available for purchase at Pret-AModa.  $630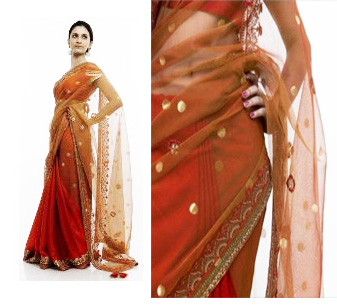 A gorgeous, classically styled salwar, if you prefer, by acclaimed Indian fashion house Shyamal & Bhumika.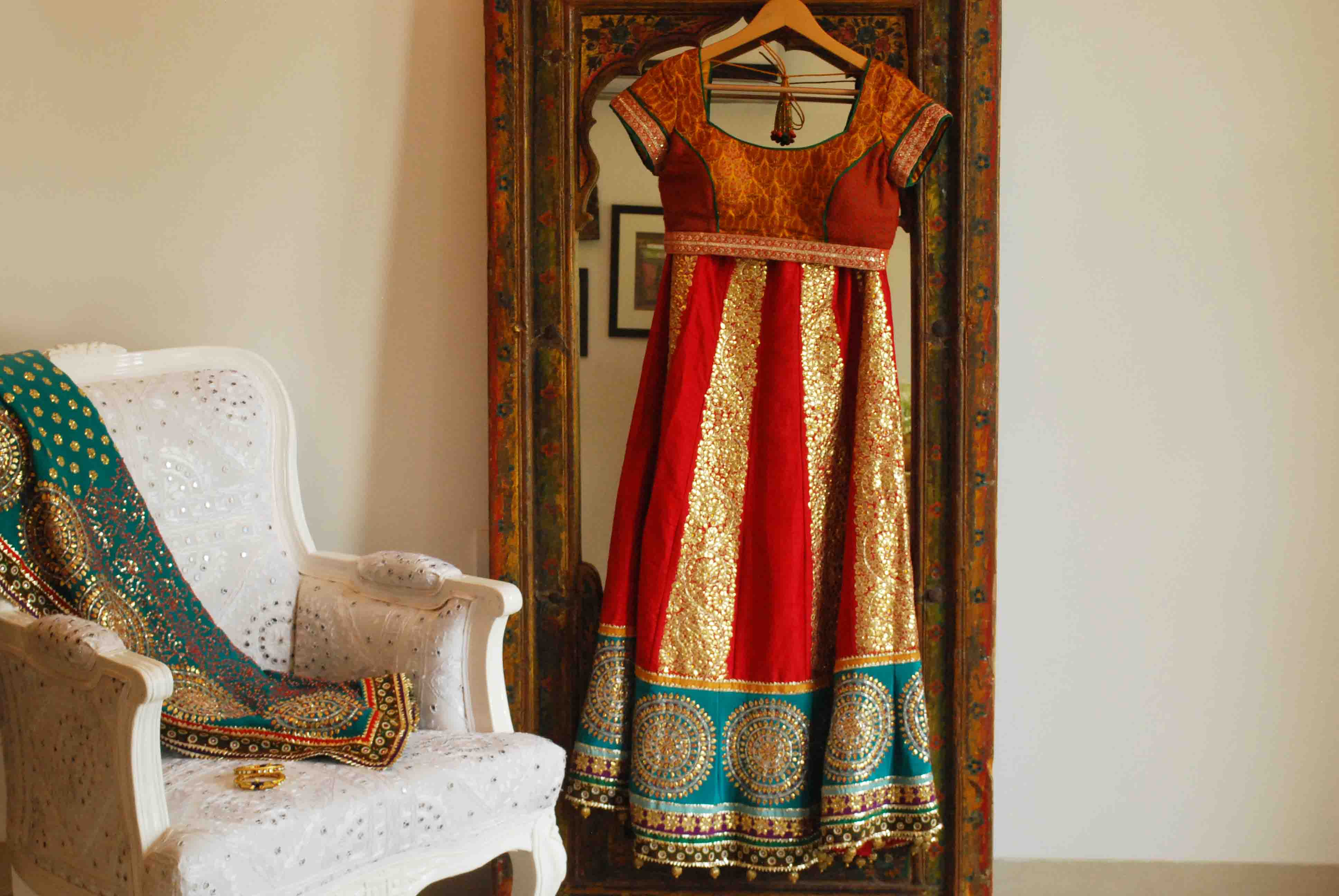 Go a little girly avant-garde with a fabulous frill border by Utsav.  $880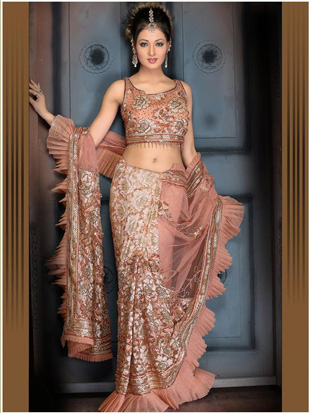 Not your mother's Kanjeevaram!  This one features billowy shades of marigold and orchid with elegant cutwork.  Festival collection pure kanjeevaram by Sakhi.  $285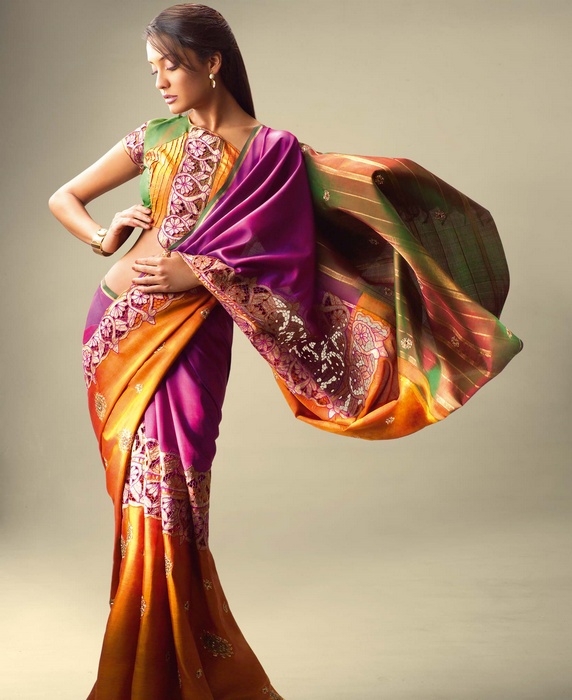 Relaxed and classic by Jaipur shop Vasansi.  Love the retro full-sleeve blouses!