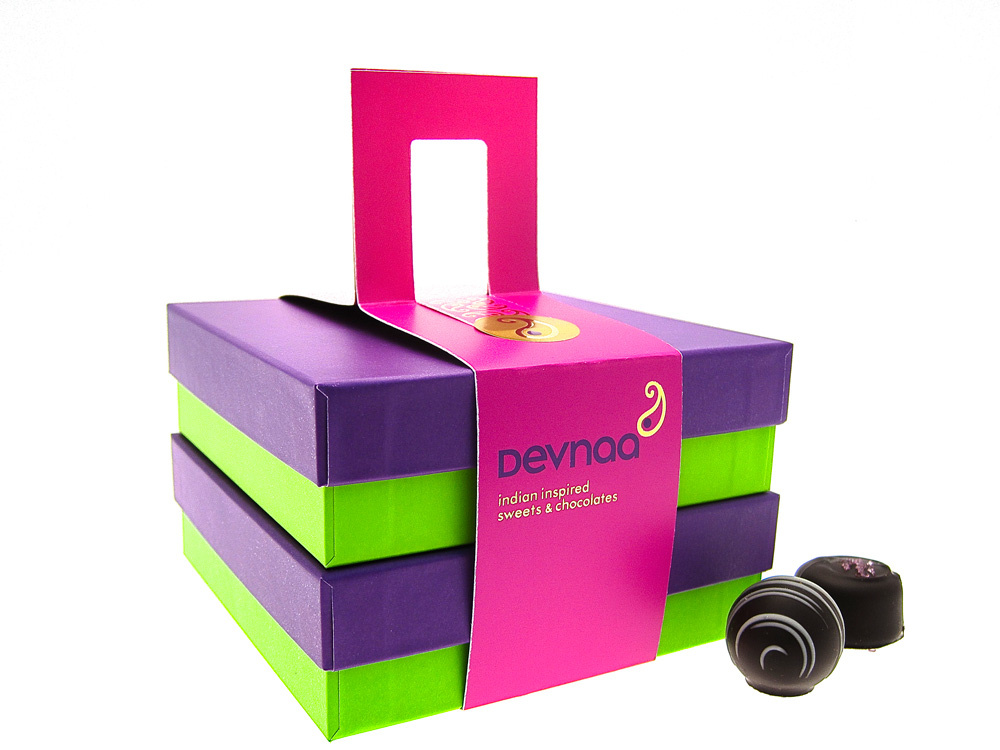 This post is authored by Devnaa, an Indian-inspired confectionery company from the United Kingdom. Their signature Chai Masala Truffle received a Gold Great Taste Award from Britain's prestigious Guild of Fine Food.
Diwali, the Hindu Festival of Lights is never complete without Indian sweets.  From jalebi and ladoos to kaju katli and barfis – Indian sweets are offered to guests visiting your home and are also given in gift boxes to friends, neighbours and family members to commemorate the festival.
Why not set yourself apart this Diwali and present a truly special gift box?  In addition to our Indian-inspired chocolates, we also have our signature product:  chocolate barfi – a true blend of India and the West!   The chocolate barfi comes in 5 flavours (milk chocolate, strawberry, orange and vanilla).
All of our treats are packaged in our unique boxes.  The Devnaa packaging is based on traditional tiffin boxes – the ultimate stackable Indian lunch box!  This allows customers to select from small, personal boxes to large, family sized boxes – all of which come held together with a pretty pink sleeve embossed with our mark in gold foil.
© 2010 Devnaa
www.devnaa.com
Devnaa is offering a special Diwali 2010 Collection, which will include selections from its new range of spiced drinking chocolates.  The Diwali collection will be beautifully presented in luxurious gift boxes and finished with a large gold coloured bow.  Contact them for this special order.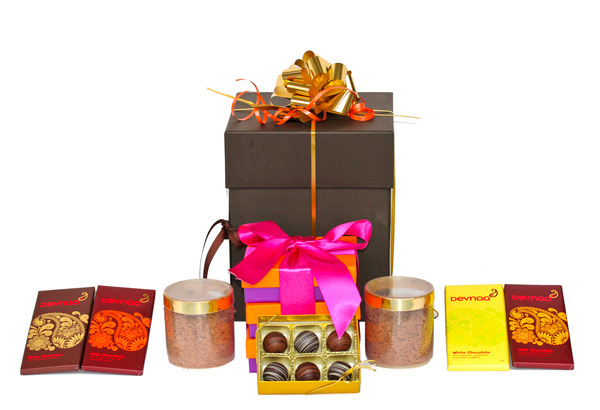 Tags: Diwali