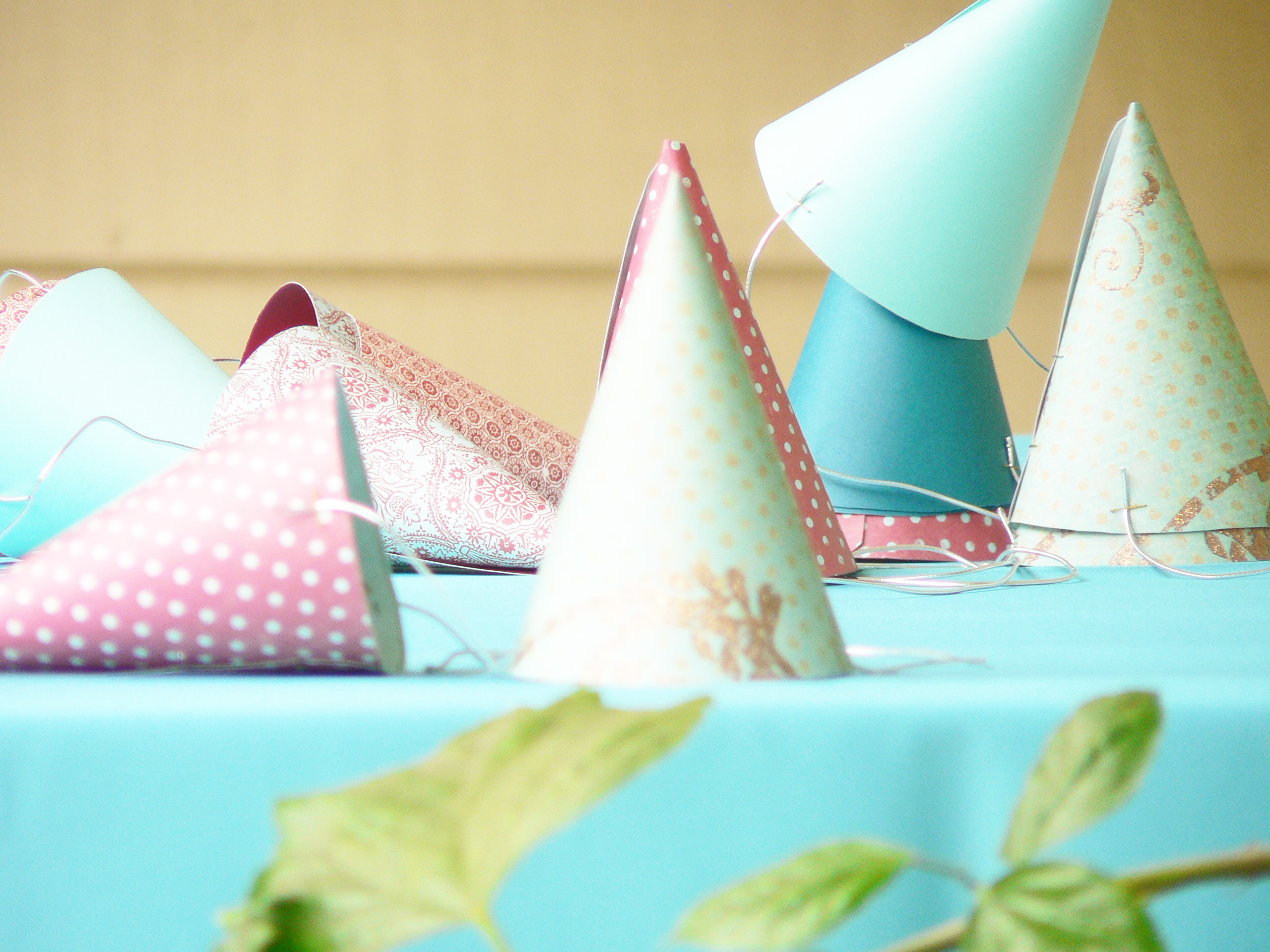 What do you do when your daughter's birthday falls on Diwali?  You throw her a Diwali Birthday Bash of course!
My little firecracker turned 2 on November 5th – the actual main Diwali day – which probably won't happen for another 20 years.  So we decked our house with lights and garlands, ordered a traditional Indian feast and had a grand evening with our family and friends.
Since there are no "Diwali Birthdays-in-a-Box," I got crafty and handmade most of the decorations, including the party hats (pictured above).  I used a selection of festive, whimsical papers from Paper Source and craft stores – the theme being blue (my daughter's favourite colour) with accents of red, gold and silver.
We started the day with a Lakshmi/Ganesh puja performed by my 4-year-old (using the Gnaana Puja Tutorial, of course!) and grandparents.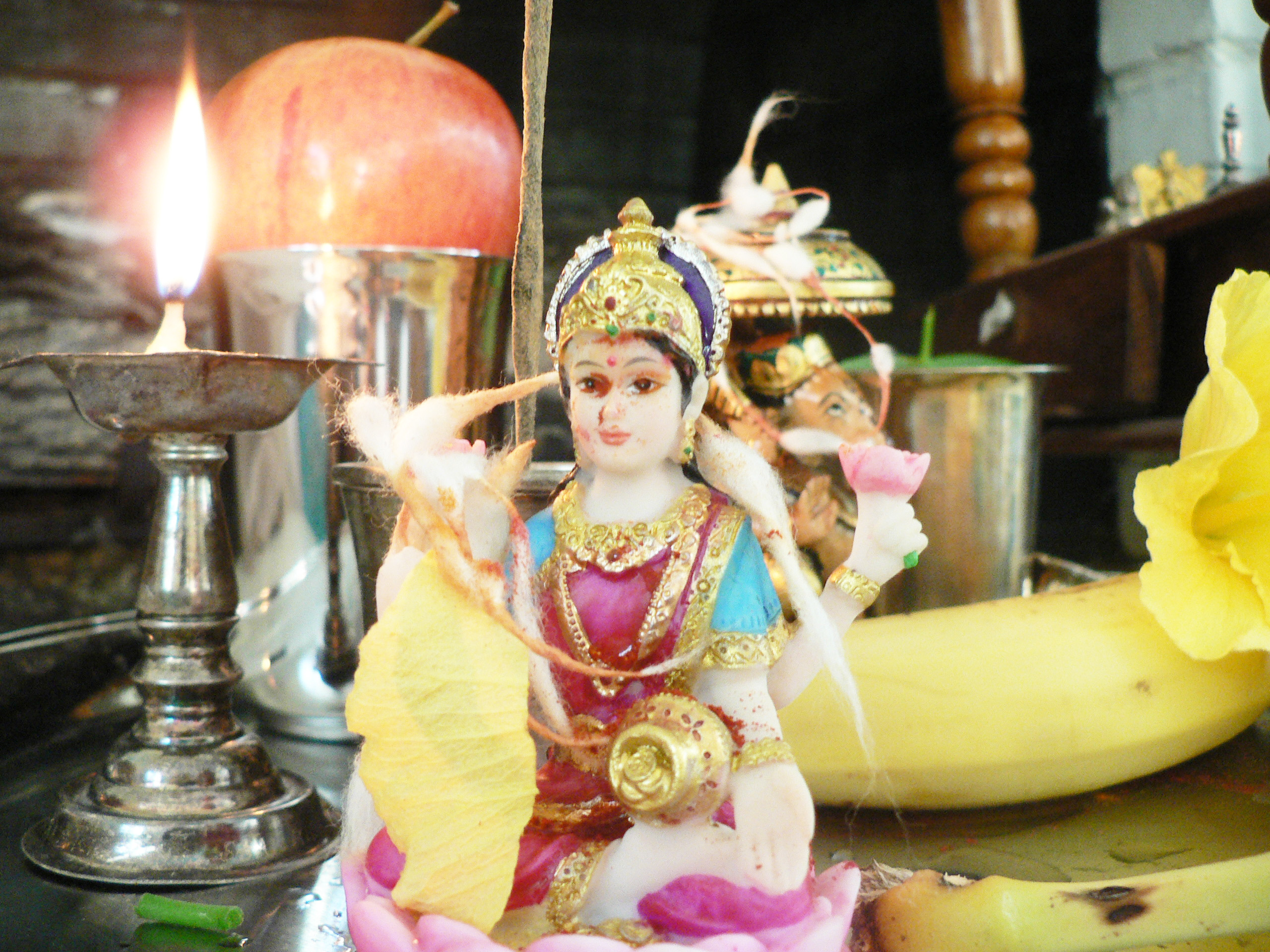 Made these pinwheel garlands using a tutorial from Ally Scraps – a modification of the origami garlands we used last year.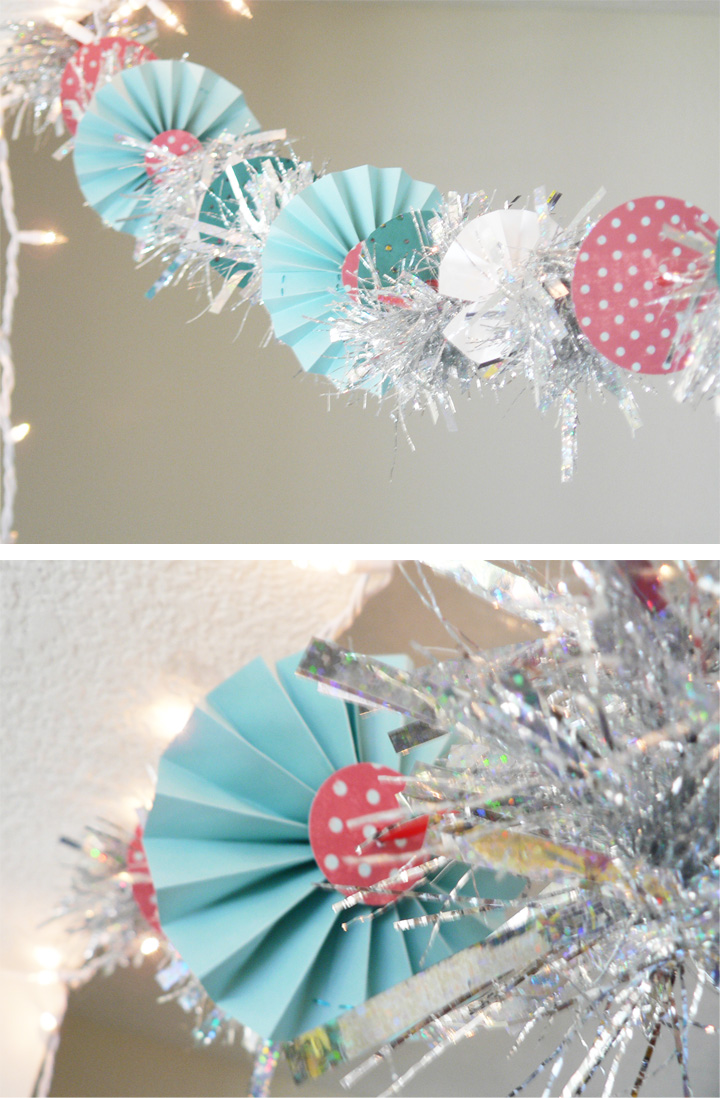 Took advantage of early inventory of Christmas decorations – hung glitter balls from the ceiling using ribbon.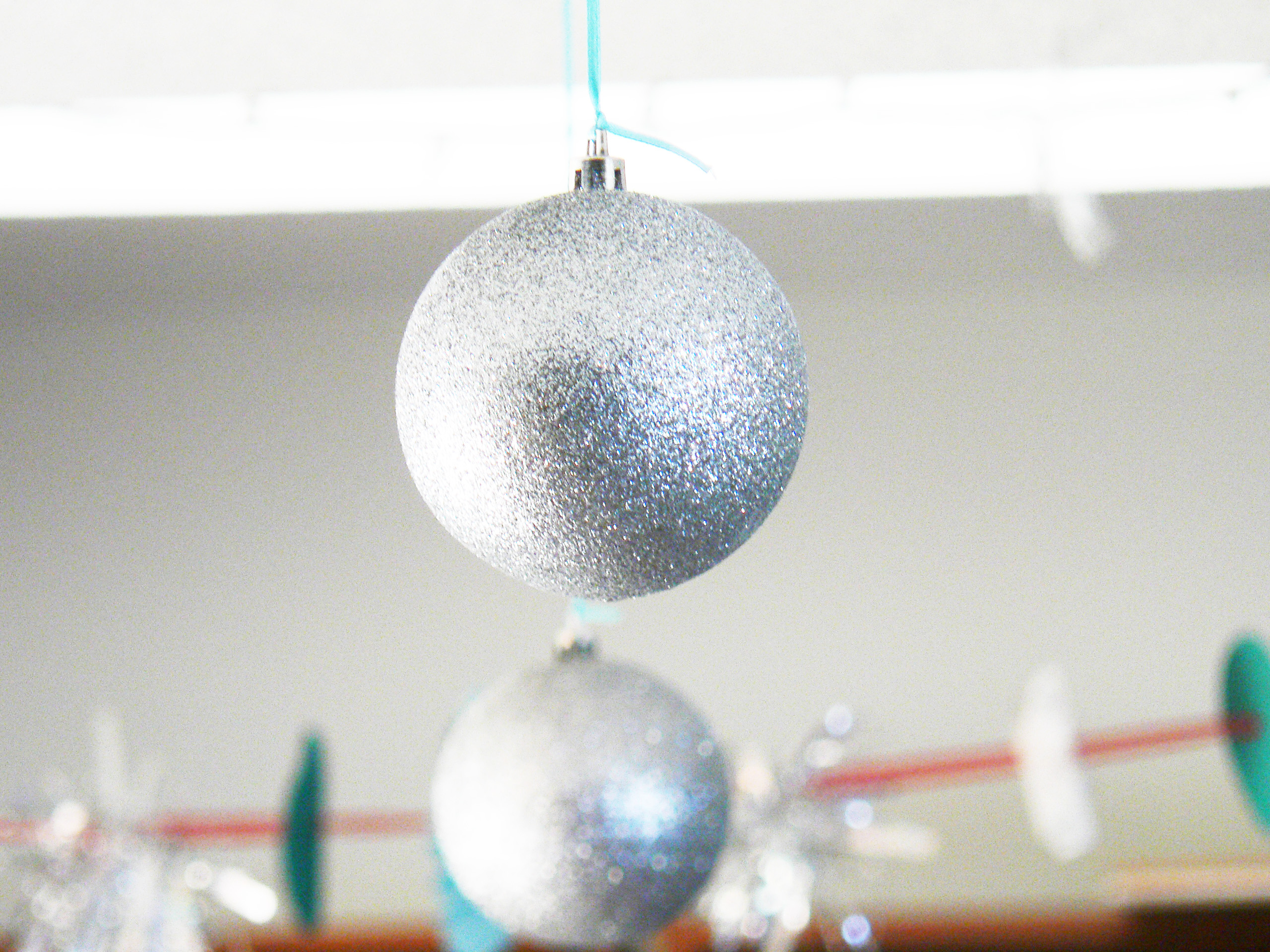 For our guests:  hand-decorated sweet boxes for the adults (decorated using vellum paper, ribbon, a large circle craft punch and a rangoli-inspired stamp) and coordinating polka-dot gift bags for the kids.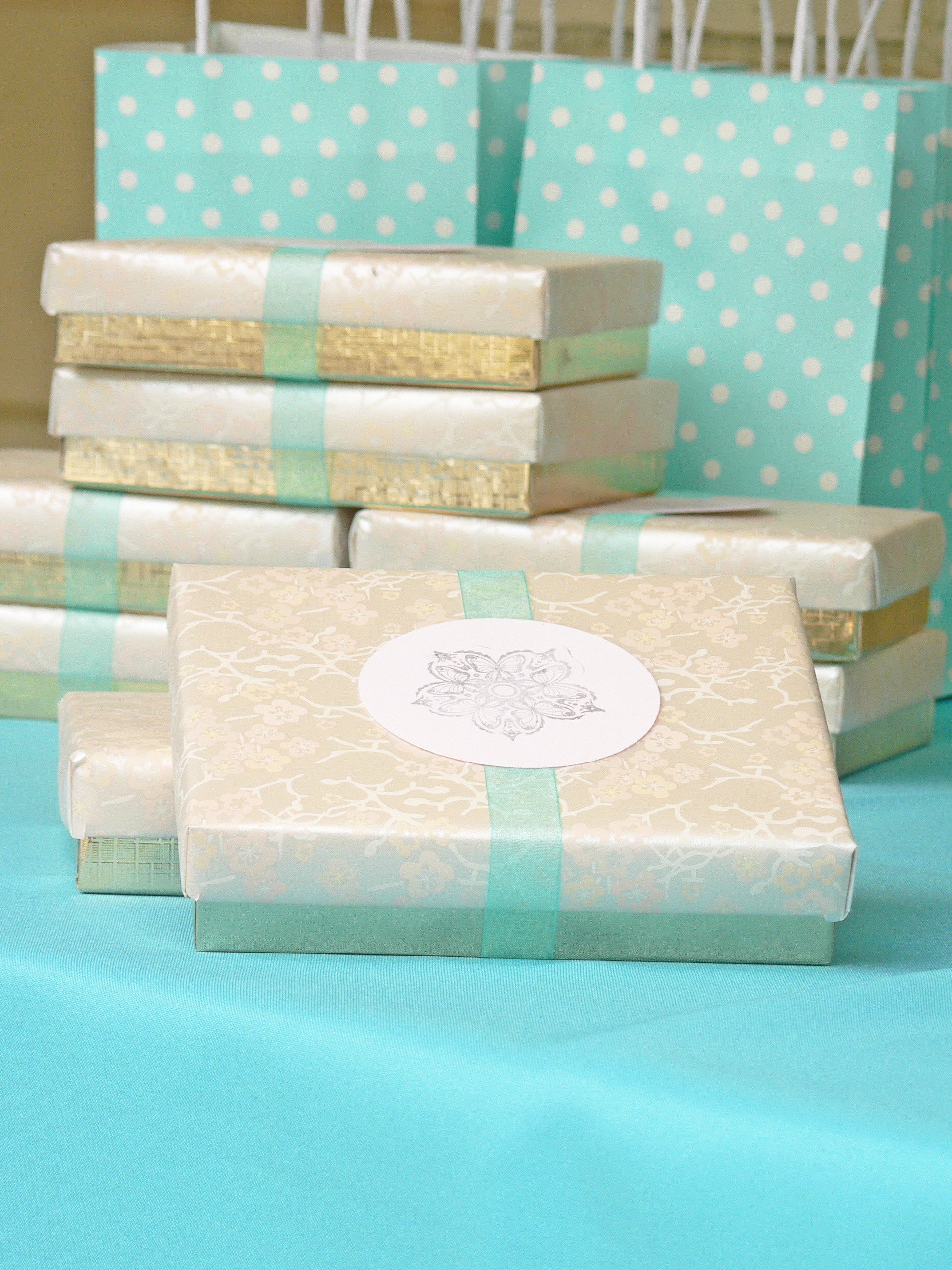 Set-up a kids table lined with kraft paper and with colouring pages and play-do.

For food, we had papdi chaat, vegetable biryani, mango dhal, eggplant-pakora curry, veg korma, etc., etc., with all the mandatory naans, chutneys and pickles, and a selection of sweets and chocolates.  We had a table stacked with dandiya and played a mix of Indian and kids' music (yes, you really can dandiya to On Top Of My Pizza).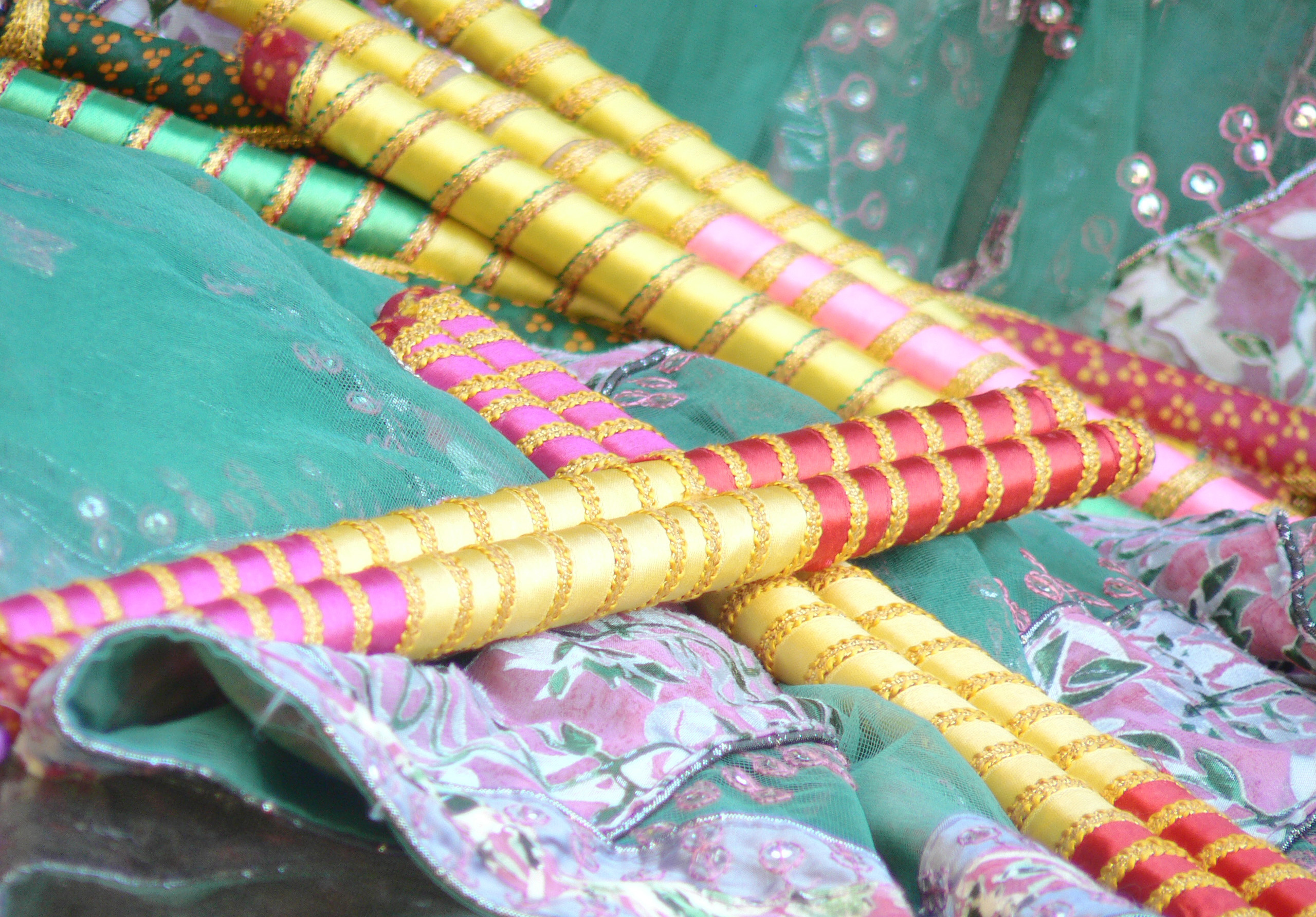 As darkness fell, the luminaries we set-up around our pool and our front yard really dazzled.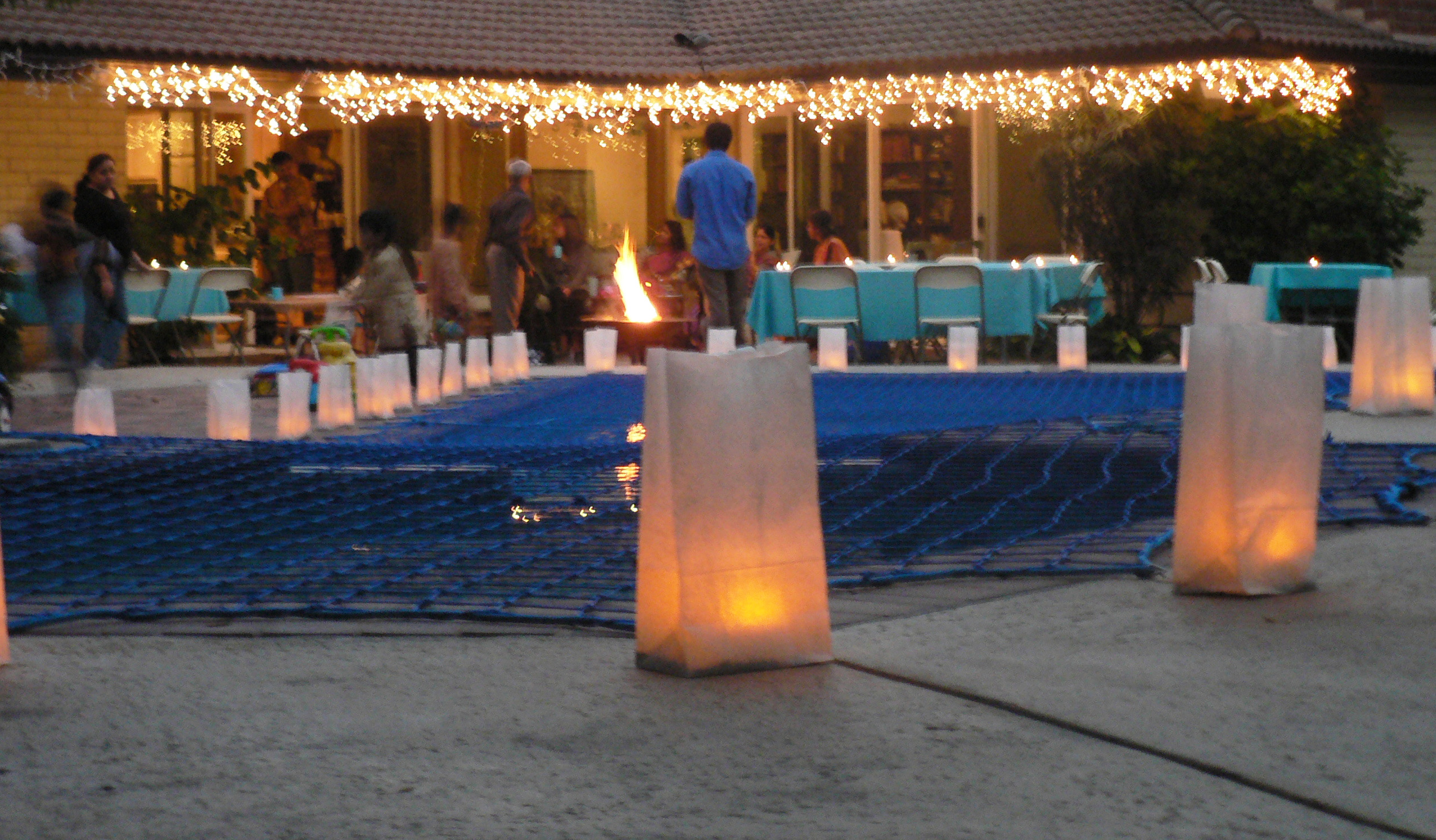 We ended the evening with the requisite sparklers and small firecrackers, as the Birthday Girl relaxed with delight.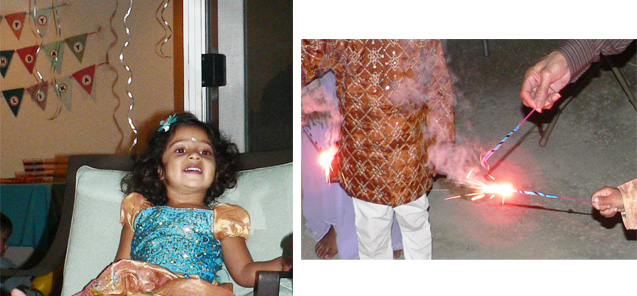 And here are a few pictures of my darlings, taken earlier in the day by the talented Katrina Jayne.  If you're in Southern California, she's terrific to work with!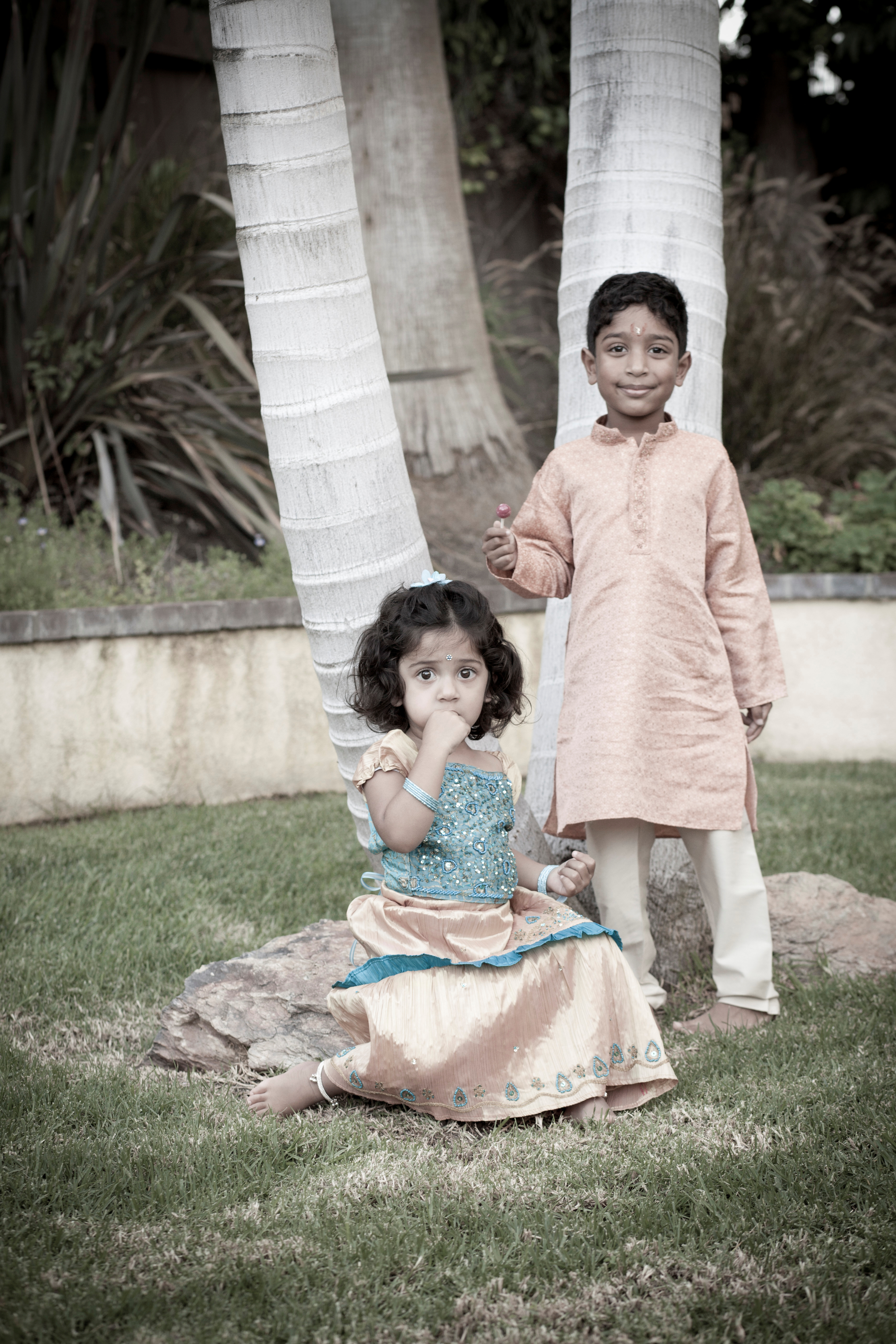 image © 2010 Katrina Jayne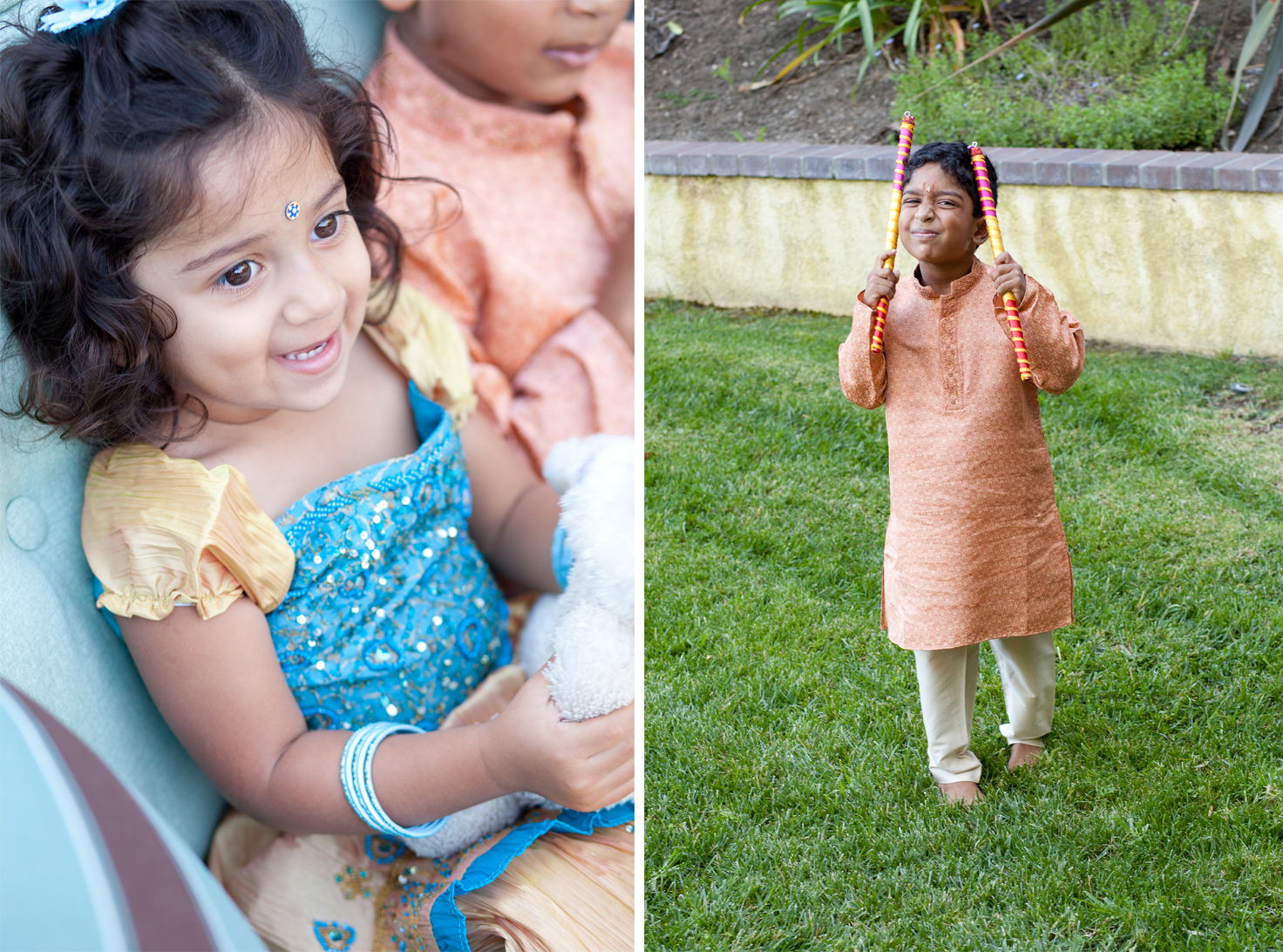 image © 2010 Katrina Jayne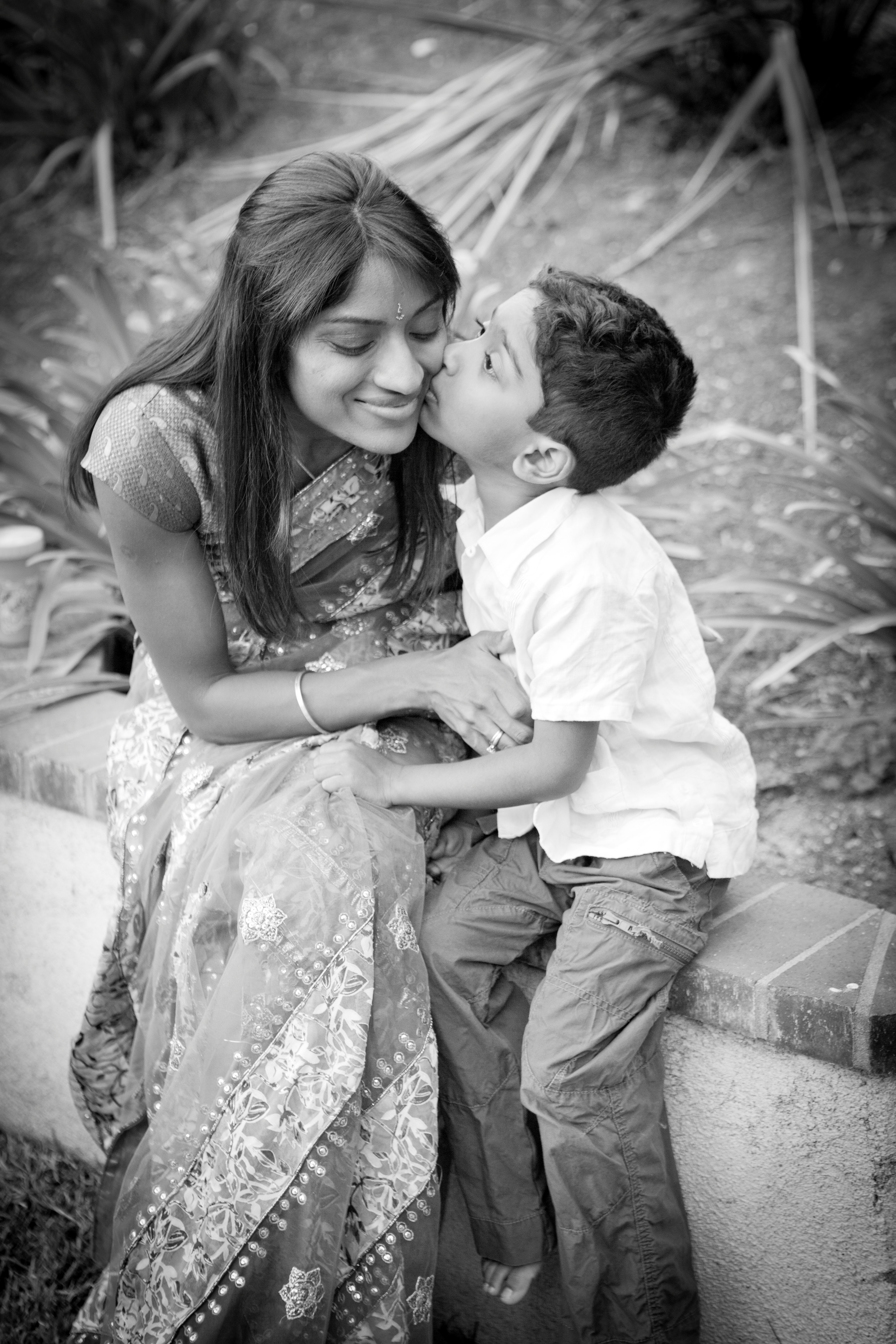 image © 2010 Katrina Jayne