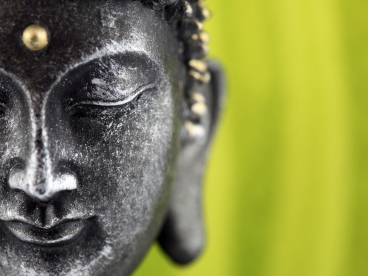 This post is authored by Dr. Jay Apte – renowned Ayurvedic physician and expert.  Dr. Apte is the founder of the Ayurveda Institute of America, AyurFoods and Herbal Care (one of the first companies to develop, manufacture and market genuine Ayurvedic food supplements in the United States).  She has also established a Health & Nature Wellness Center (in Northern California) and started schools in Houston, TX, Foster City, CA and Los Angeles, CA.  Dr. Apte is a past president of the CAAM and is on the NAMA board of directors.

Now a days, "health" is defined as the "absence of disease."  Well,  that is not correct.  Health comes first before the disease.  Ayurveda agrees.  As a matter of fact, preserving the health of the healthy person is Ayurveda's first goal.
Ayurveda defines health or wellness as the balance at Body-Mind-Spirit level.
*  Experiencing zest of energy, having a good metabolism and getting sound sleep at night are signs of physical balance.
*  Experiencing peace of mind and feeling happy and enthusiastic are signs of mental balance.
*  Having faith and a positive attitude is an (intellectual) spiritual balance.
With such a balanced state, you will enjoy life, your immune system will be strong and you will be disease free.
Let me give you an analogy.  Think about your car.  You take good care of it.  You fill the expensive gas, change the oil every 3-4 months and do the other maintenance work – so it will keep on running smoothly.  And it will take you wherever you want to go.
Similarly you have to take good care of your body – fill it with the right foods instead of junk or processed foods, give it a rest every night for 6-8 hours instead of staying up late, do oil massages periodically, do yearly Panchakarma to detox and cleanse the body, exercise and meditate regularly to keep it fit.  Then your body will also help you go where you want to go in life and achieve what you want to achieve.
You may change the car every 4 years or even every year.  If it breaks down, you may fix it, but it will not run exactly the same as before.  Unfortunately you can't change your body in a lifetime – you get it only once.  Even if you fix it by treating the diseases or doing the surgeries, or changing the parts, it will not run as smoothly as before.  So you should take utmost care of it?
You probably won't be able to concentrate at work with severe low back pain or insomnia?  You likely won't enjoy gourmet food with digestive problems or eating disorders.   You won't be able to hike and bike if you have chronic fatigue or pain.  Then why not put your health first?
Here is the recipe for wellness:
Serves: 1                      Calories per serving: 0
*  3 meals/day
*  20-30 minutes of morning meditation and Pranayama (breathing exercise)
*  1 hour of exercise/yoga
*  6-8 hours of sound sleep
*  Following the daily routine
Directions:  Combine all the ingredients and savor your health.
In old days the grandparents used to pay attention to everybody's health.  I remember my grandmother who was the center of our family.  If we had a stomachache, she used to give us a pinch of Ajwan (a digestant spice) and in an hour, the stomachache would disappear.  For cold or congestion, she had a glass of ginger tea or turmeric tea ready.  If somebody complained of a headache, she would put a ginger paste on the forehead.  These home remedies were very effective.  Unfortunately these days, grandparents have disappeared, so it is parents' responsibility to make some time for the healthy routine.  They have an added responsibility.  They have to adhere to healthy habits themselves, because they know the kids don't do what they tell them to do, but kids do absord their parents' habits.  After all, actions speak louder than words.
In our Wellness Center, we bring this ancient wisdom back into our modern life and help our clients to follow the healthy routine.  We offer Ayurvedic consultations, yoga classes, meditation classes, cooking classes and educational seminars to educate people about healthy habits.   Remember, "An ounce of prevention is worth a pound of cure!"
© 2010 Dr. Jay Apte
www.hnwellness.com
(image by Google images)
Tags: health