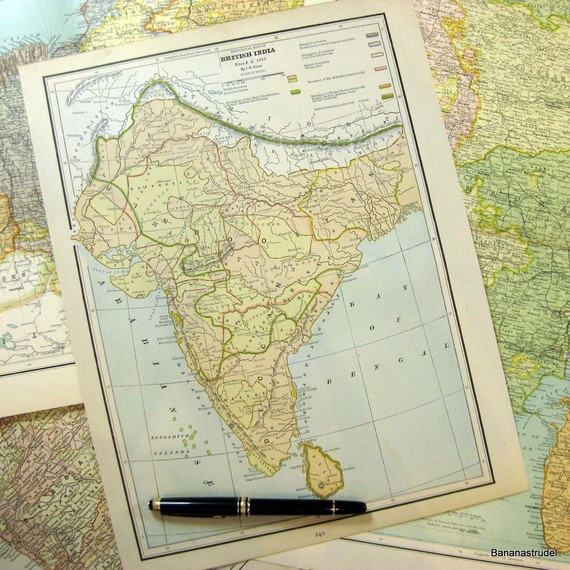 (or Hindoostan as it was called by some way back when).
I love maps – old, vintage, historical maps.  I'd love to hang them all over our library in our new home.  I could stare at them without end – wondering.  I even went through a period where I'd give them out as presents.
They're an indispensible tool for learning about a country's history.  I hope my kids will stare at them some day.
Vintage maps of the world and of every country, region and city seem to be available all over the web – there are "originals" (which term can have a different meaning depending on the seller), prints, poster, giclees and reproductions available on eBay, Amazon and specialty map stores.  Of course, caveat emptor.
Pictured above is an 1888 I.S. Ciare map offered by Bananastrudel – interestingly colour-coded to show French, Portugese, Danish and British Territories, as well as the protected states and the 3 presidencies (Bengal, Madras and Bombay).  Below, is an 1835 Bradford version.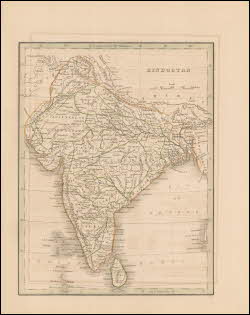 Below, steel-engraved 1861 Malte-Brun map, with original hand outlinging and colouring.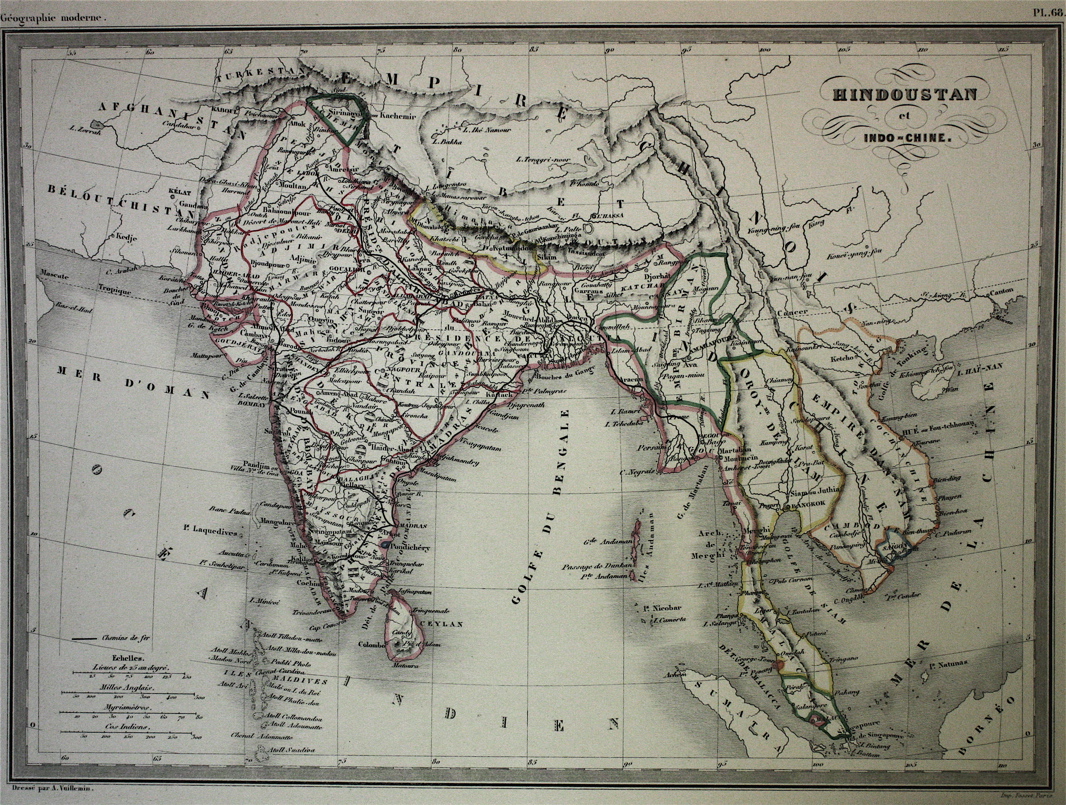 Tags: maps of India