Archive for December, 2010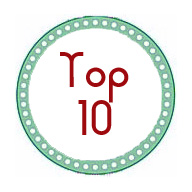 Wondering what others are reading?  Here's a round-up of 2010's most popular posts on our blog:
10.  A Special Diwali Puja…By Kids!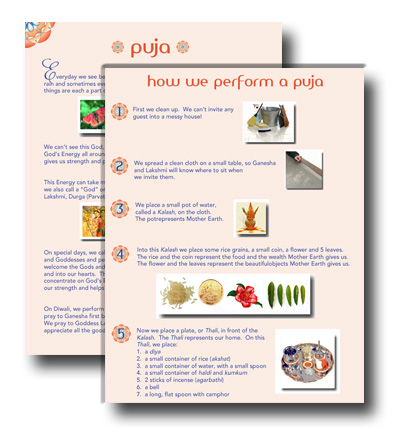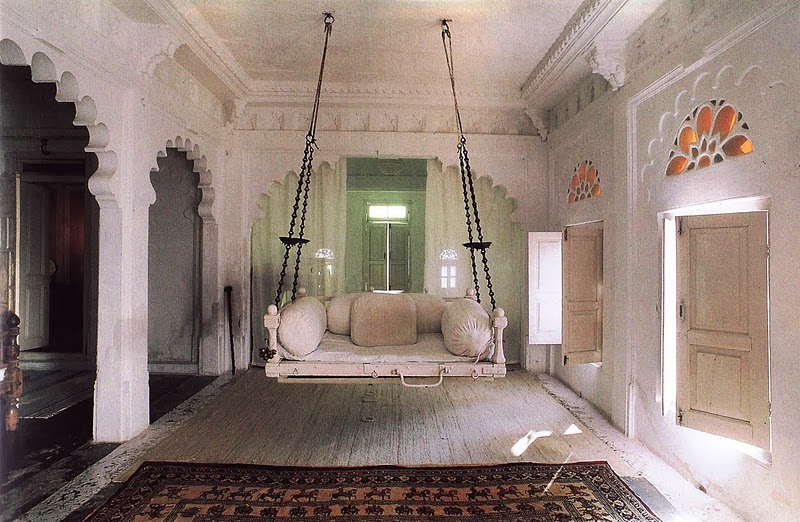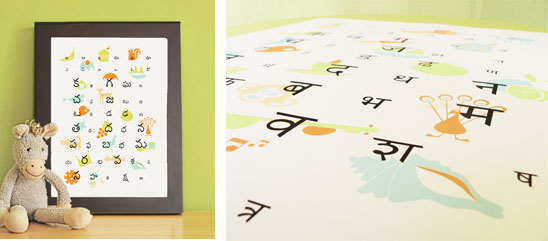 7.  Natural Eco Friendly Holi Colors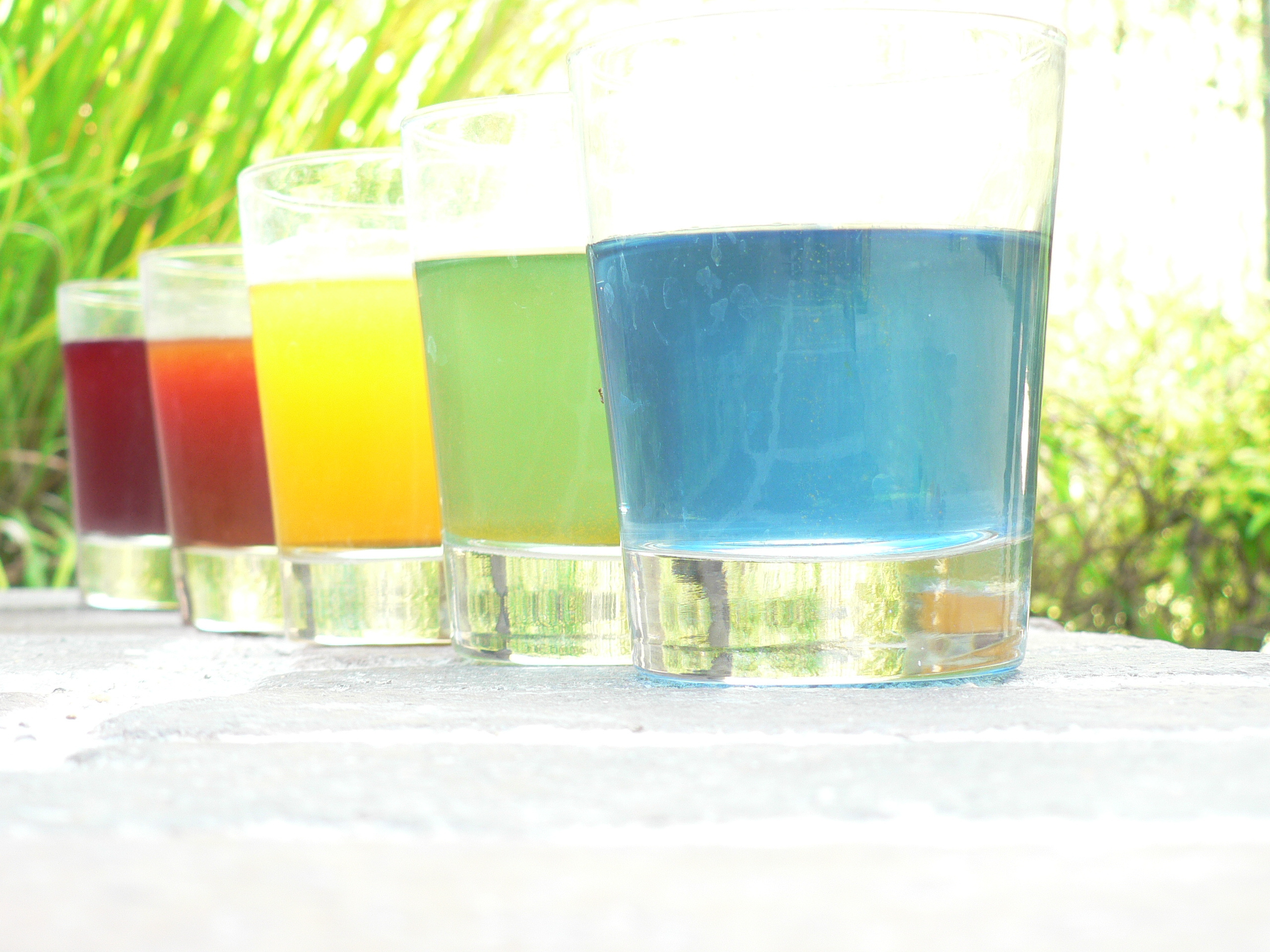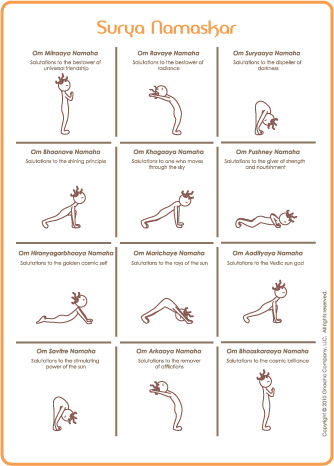 5.  Reincarnation of the Thali Plate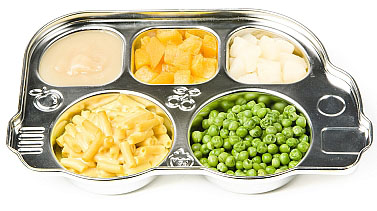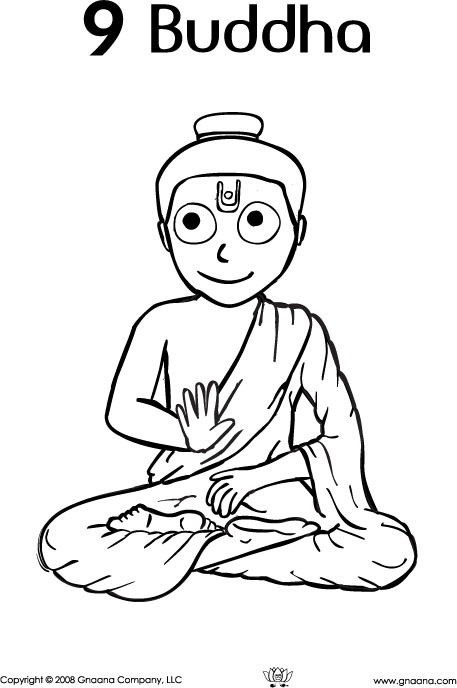 3.  Baby Firsts :: Annaprasana Ceremony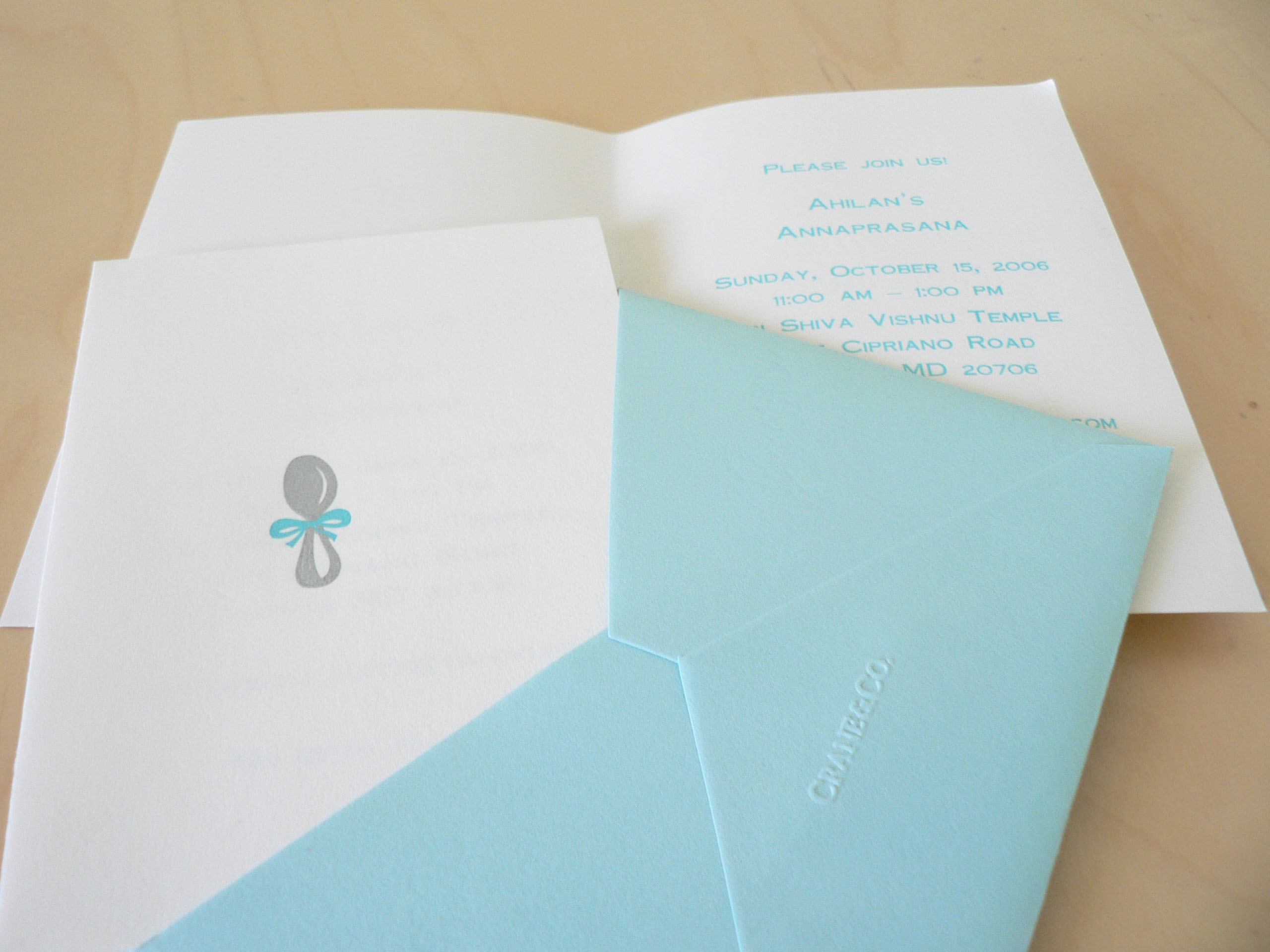 2.  Indian Folk Art: A Brief Primer for Kids  (by Guest Blogger Dithi Chakrabortty – Thanks, Dithi!)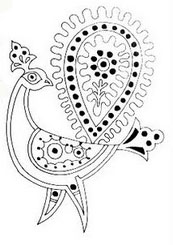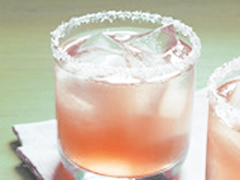 Getting ready for the New Year's festivities…I created this a few years ago as a variation to another gimlet recipe in a cocktails book I have.  It's my go-to hostess drink.
4 oz gin (or vodka – I prefer gin.  You can also substitute ginger ale for a non-alcoholic version.)
4 Tbs. guava nectar or juice (from the Indian store or the Mexican food aisle.  My favourite is the Mazaa stuff.)
2 Tbs. fresh lime juice
A tiny pinch of fresh cardamom powder (optional)
I rim the glasses with raw sugar (just run a lime wedge along the outer rim and dip upside-down in a plate of sugar).
Cheers!
I am loving these paintings by Kolkata artist Krishnendu Chaki for my kids rooms. They are from a collection entitled Folk Tale. They are happy, colourful and remind me of Indian folk art – kalighat maybe?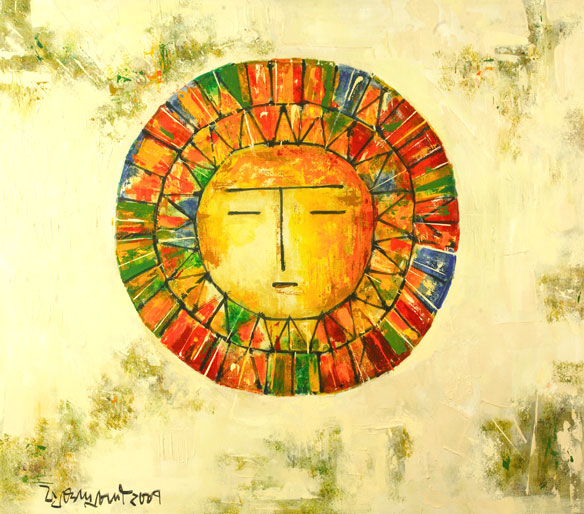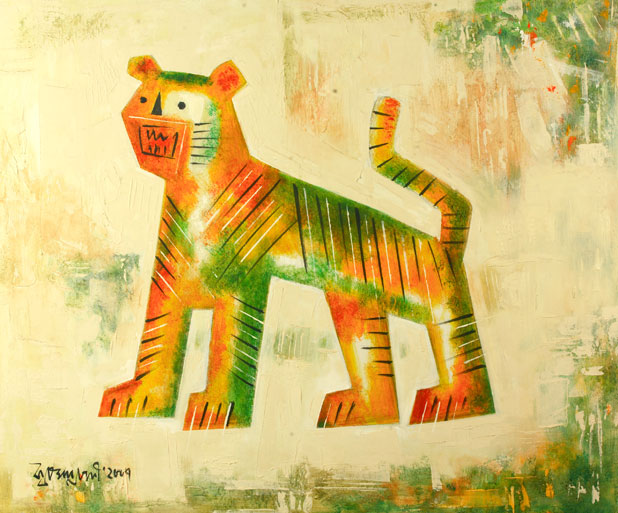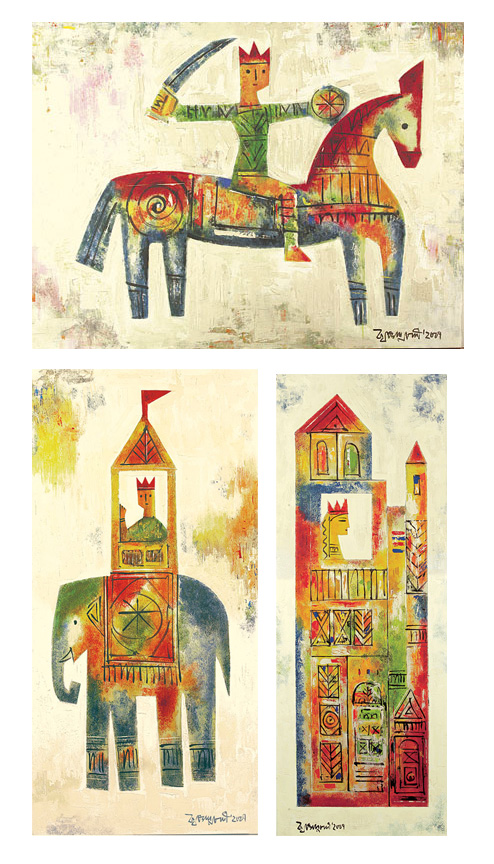 Images from Mon Art Gallerie (available for purchase)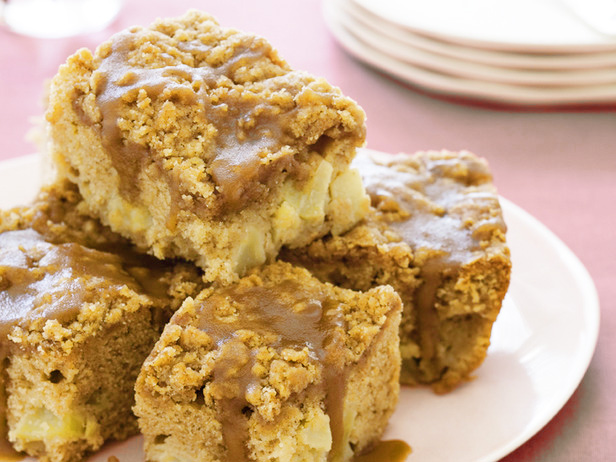 My very own creation this winter break – made for a family gathering.  It's not so "quick-and-easy," but very well worth the extra labour!
For the Chai Concentrate:
(Bring everything to a boil, turn off the heat and let stand for 15 minutes.  Strain.)
1 1/2 cups water
1 1/2 cups skim milk
3 heaping teaspoons loose leaf black tea
1-inch piece of peeled fresh ginger
8 cardamom pods, bruised

3 whole black peppercorns
3 whole cloves
1/2 cinnamon stick
1/8 tsp. star anise, crushed
3 tsp. sugar
For the Cake:
1 1/4 cups flour
1/2 cup sugar
1 tsp. baking powder
1/4 tsp. baking soda
1/4 tsp. salt

1 tsp. ground cinnamon
1/4 cup butter, melted
1/2 cup chai concentrate
1 egg, beaten
1 tsp. vanilla
For the Pear Topping:
2 cups pears – peeled, cored and chopped
2 Tbs. butter

1/4 cup chai concentrate
2 Tbs. brown sugar
For the Streusel:
(In a small bowl, pinch together with your fingers until crumbly.)
1/2 cup crushed oats
1/2 cup brown sugar, packed

3 Tbs. butter
For the Glaze (optional):
1/2 cup brown sugar, packed
1/2 tsp. vanilla extract

2 Tbs. water
Directions
1.  Preheat oven to 350 degrees Farenheit. Grease a 9-inch baking dish, 9-inch cake pan.
2.  In a large bowl, combine dry cake ingredients.  Slowly stir in the wet ingredients and mix well.  Spoon mixture into the cake pan.
3.  Make the pear topping:  sauté pears in the butter for about 2 minutes in a small saucepan.  Add the chai concentrate, cover and continue to cook for 2 more minutes.  Spoon onto the cake.  Sprinkle with streusel.
4.  Bake for about 45 minutes – until golden brown and a knife comes out with moist crumbs.  Let cool.
5.  For the glaze, combine all of the ingredients in a small bowl.  Drizzle on cake and let harden slightly.  Serve warm!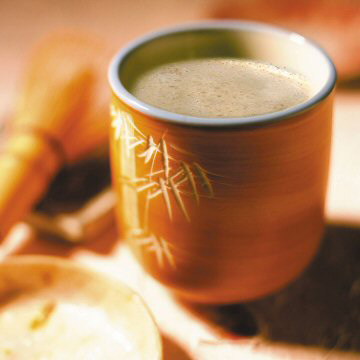 'Tis the season of spices, and warm on the stove
Aromas of cinnamon, cardamom and clove.
Chai is sacred in our household – mornings and afternoons, weekends and holidays.  Whether it's cold or hot outside, our day cannot go on without it.  We love it so much that in our new house, we're building a "tea room" in lieu of of a dining room – with floor-to-ceiling windows and little bistro tables – in hopes my husband and I can steel a quiet moment together.
And so a couple days ago, when we let our son sip his first cup of our special home-brewed masala chai, it was a surprisingly emotional moment – as though he were now properly initiated into our chaidom.  (We do have a recipe for a non-caffeinated Kashmiri Kahwa – part of our Chota Chef Recipe collection – which he's had many times, but this was "the real thing.")  I'll never forget that look of reverential wonder he gave me when I asked if he wanted to drink with us.  He dashed off to fetch his toy teapot, because, "Mommy, I have to drink it with my tea cup."
And so this month, "cha" is for chai.
Below, chai-inspired gifts:
Organic Chai Tea Filled Ornament (left), $6.00
Chai Tea Soap (right), $3.50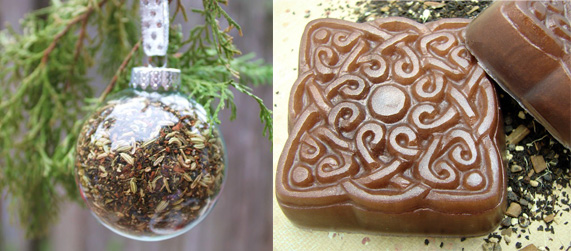 Masala Chai candle by Altru, $48.00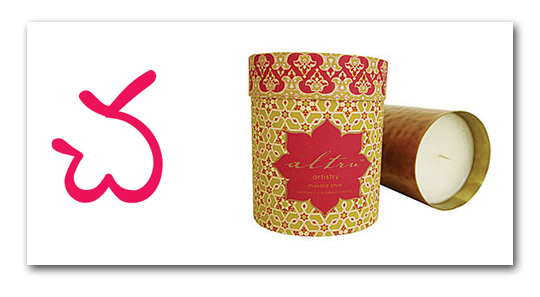 And who wouldn't love chai-flavoured sweets!  Left to right:
Masala Chai Spiced Butter Caramels by Fusion Sweets, $9.99
Organic and Vegan Chai Cupcake Mix by Divine Cupcake, $16.50
Chai Tea Handmade Lollipops by Honey Bee Naturals, $8.00 for pack of 6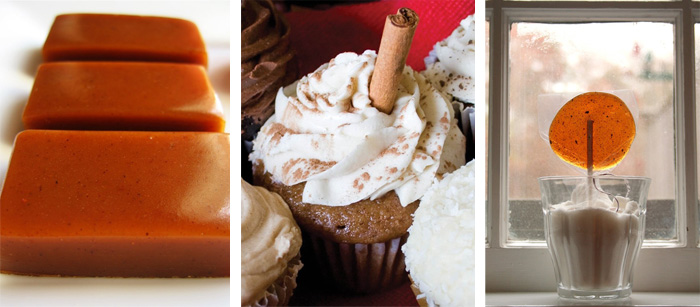 Top image by makefive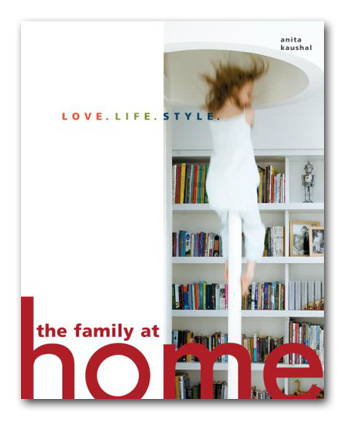 Am thoroughly enjoying my copy of The Family at Home.  I've browsed through many books on ideas for "kids spaces" while trying to plan our new home, but most of these books only address kids bedrooms and playrooms.  Loud and very "themey" – not my taste.
Anita Kaushal is a terrific stylist and designer from the U.K. – and this book of hers centers around incorporating children into home design – not just pushing kids off into a room of their own.  Her style is light, airy and functional – and envisions the way families actually live in all types of spaces – kitchens and dining rooms, living rooms, bathrooms, etc.
I love the swing, wall-mount vanities (perfect to tuck a step stool under) and the whimsical art in these pictures: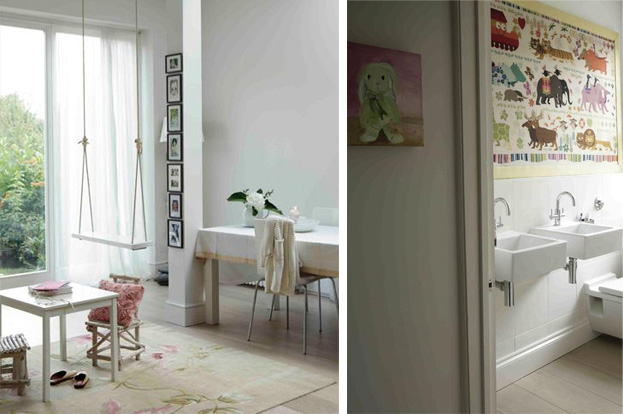 Images via Remodelista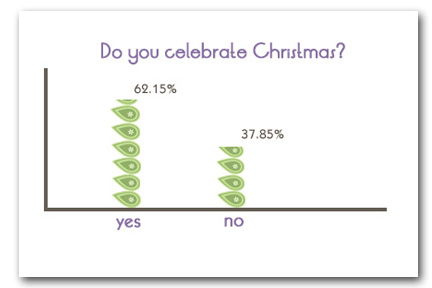 The results are in!  We started a poll last Friday, asking our blog readers and Newsletter subscribers about your thoughts on Christmas – whether or not you celebrated it and why or why not.  Well, roughly 62% of you do and 38% of you don't.
We received just under 1,050 responses – 73% from North America, 16% from South Asia and the rest from other parts of the world (mostly Europe and Australia).  And although we didn't ask about your religious practices directly, when asked Which Holiday Has the Most Meaning to You?, here's how you aswered (respondents could select more than 1 item):
Diwali:               94.12%
Christmas:        41.18%
Holi:                    11.76%
Other:                 11.76%
When asked, If You are Non-Christian and Celebrate Christmas, Which Best Describes Why You Celebrate it?, here's how you answered: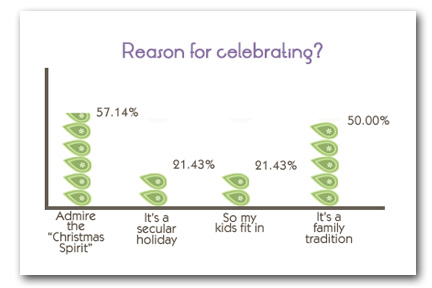 For those of you who did not celebrate Christmas, here's how you answered: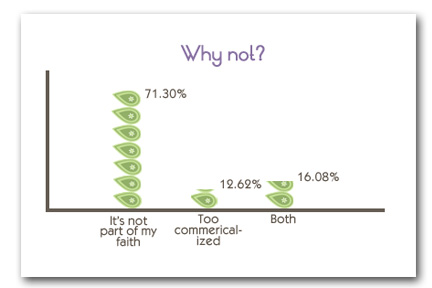 You can draw your own conclusions – we'll leave that up to you.  If you have any thoughts or comments, please drop us a note.
And yes, at Gnaana, our store policy is to say Happy Holidays.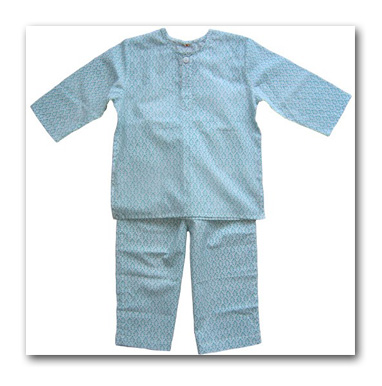 Winter weather mean snuggling up and getting cozy – and it all starts with donning a favorite pair of pajamas.  We featured pajamas (or pyjamas as they may say in India and Europe) in our December Newsletter.  Pajamas originated in South and West Asia, and their worlwide popularity today can be credited to the British Raj – when this popular Indian garment was introduced in England as lounging attire in the 17th century.
Here are some stylish picks for kids:
Featured at the top of this post, Neem Turquoise Kurta-Pyjama by Copenhage retailer Bungalow, available at Blithe.  $45.00

Below, Girls Classic Stripe Loungewear set, with ruffle collar, puff sleeves and drawstring bottoms.  From Busy Bees.  $78.00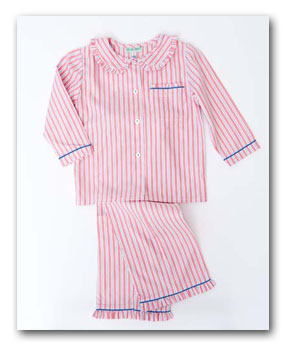 Preppy cotton classics by Flora and Henri.  Shell, $31.00.  White, $62.00 – $66.00.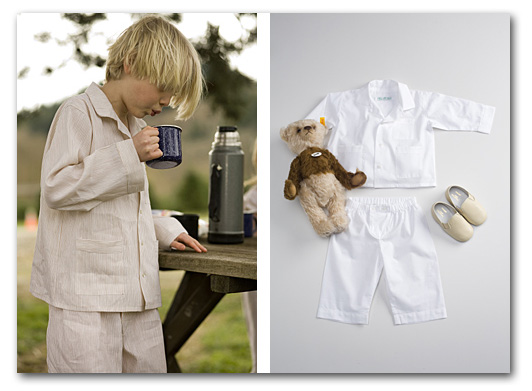 Colorful Indian style, with polka dots and embroidery, from Warm Biscuit Bedding Company.  $30.00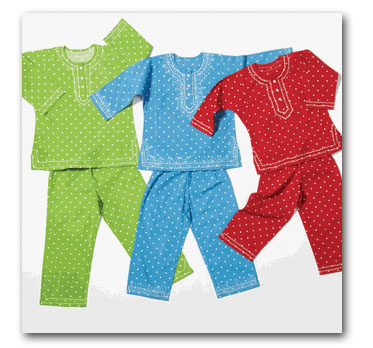 Whimsical Superhero and Princess sets by eco-boutique Shakshuka.  €42.00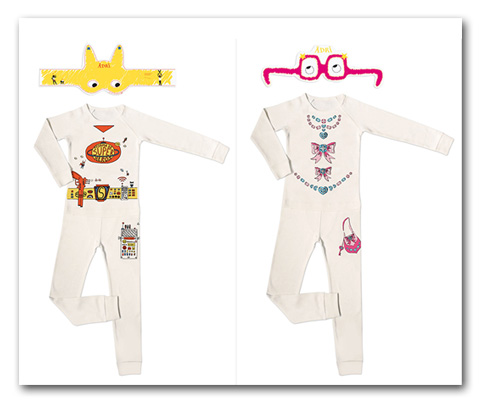 Rocker style by Stardust.  £25.00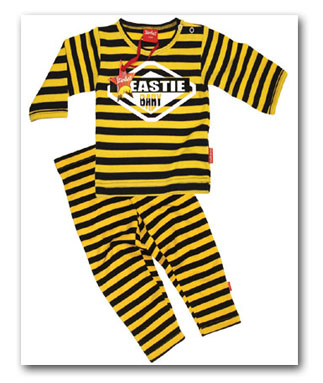 French inspiration by Petite Bateau, Blueberry(left) or Blue/Grey Pyjamas (right), available at Elias & Grace.   £35.00 – £38.00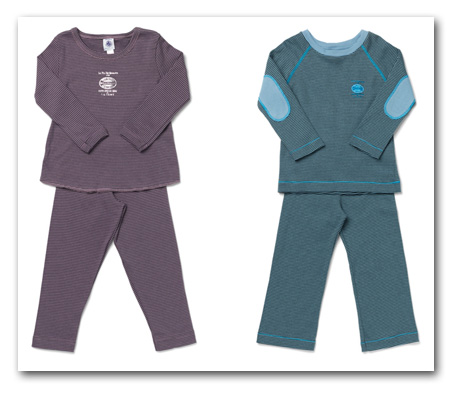 Cute and cozy!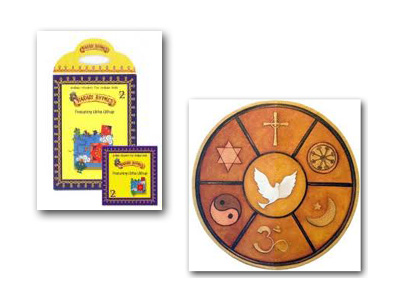 A New Special Series…
It all started with Karadi Rhymes – Volumes 1 an 2 of which have become staples in our house.  There is a song called Prayer Houses in Volume 2, which is about 4 children (Madhavi fro Allepey, Benjamin from Panjim, Shamsher from Ajmer and Jaswinder from Chandigarh) and where they pray (a temple, a church, a mosque and a gurudwara).
Something must have clicked in my 4 1/2-year-old son's head, because the questions kept coming: 
Where does [Classmate x] pray?
Where does tatha (grandfather) pray?
What is a gurudwara?
What do people do in it?
Etc., etc….
So this winter, with the cold days and dark afternoons, we'll be engaging in some interfaith exploration by visiting various houses of prayer in our neighborhood.  At first I thought that a 4 1/2-year-old is too young for such field trips, but judging by the eagerness with which my son answered "yes" to the question "do you want to go see [insert place of worship]", I thought it better to indulge his curiosity now rather than wait.  Of course, he's probably more interested in (briefly) absorbing the physical atmosphere of the building rather than engaging in deep conversation about the meaning of a Supreme Being – but, hey, you have to start somewhere.
I'll be chronicling our visits as part of a new Houses of Prayer series here on the blog.  I'll be telling you how I set-up each visit, how we were received, what we did and what questions my son asked. 
I do want to point out that when it comes to discussing core principles of faith, I firmly believe that this is the parents' responsibility.  Matters of faith and spirituality are very personal beliefs, especially in the Hindu theology.  My goal through this exercise is simply to show my son that different people have different customs – and for him to have a better grasp of our own traditions by comparing and contrasting to what others observe.
If you'd like to schedule your field trips to some of your local places of worship, make sure you call ahead to your destination to see if there are any rules or restrictions you need to observe.  The staff may also be able to have someone show you around.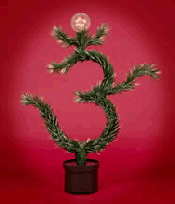 We're dying to know what our readers think about Christmas – do you or don't you celebrate it?  Why or why not? 
Let us know and we'll let you know:  take our confidential survey and we'll post the results next week.  It's short – just 5 questions – so join in on this worthwhile discussion!
Image by omtree.com (no longer in business)