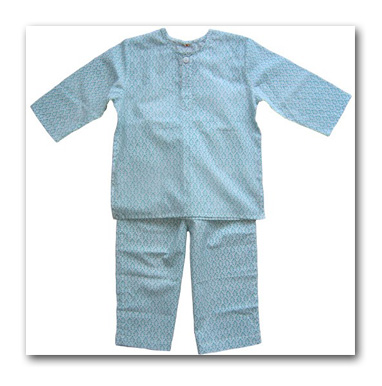 Winter weather mean snuggling up and getting cozy – and it all starts with donning a favorite pair of pajamas.  We featured pajamas (or pyjamas as they may say in India and Europe) in our December Newsletter.  Pajamas originated in South and West Asia, and their worlwide popularity today can be credited to the British Raj – when this popular Indian garment was introduced in England as lounging attire in the 17th century.
Here are some stylish picks for kids:
Featured at the top of this post, Neem Turquoise Kurta-Pyjama by Copenhage retailer Bungalow, available at Blithe.  $45.00

Below, Girls Classic Stripe Loungewear set, with ruffle collar, puff sleeves and drawstring bottoms.  From Busy Bees.  $78.00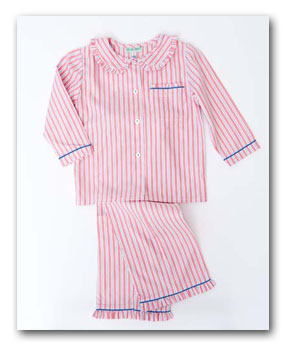 Preppy cotton classics by Flora and Henri.  Shell, $31.00.  White, $62.00 – $66.00.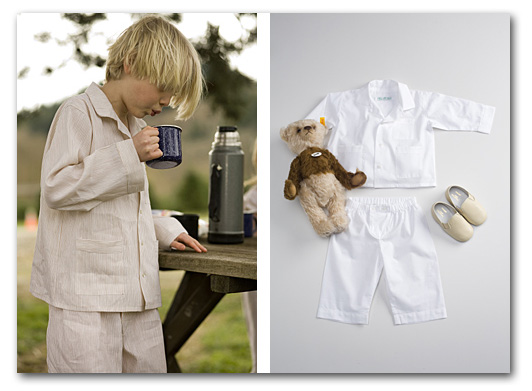 Colorful Indian style, with polka dots and embroidery, from Warm Biscuit Bedding Company.  $30.00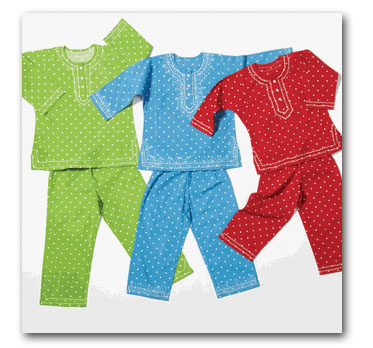 Whimsical Superhero and Princess sets by eco-boutique Shakshuka.  €42.00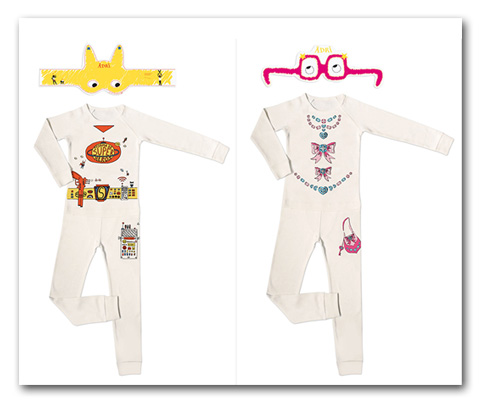 Rocker style by Stardust.  £25.00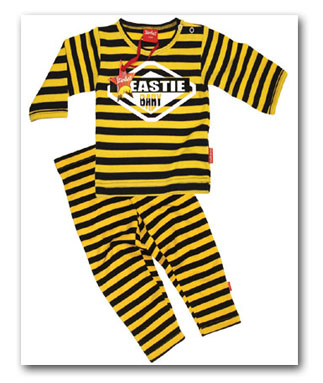 French inspiration by Petite Bateau, Blueberry(left) or Blue/Grey Pyjamas (right), available at Elias & Grace.   £35.00 – £38.00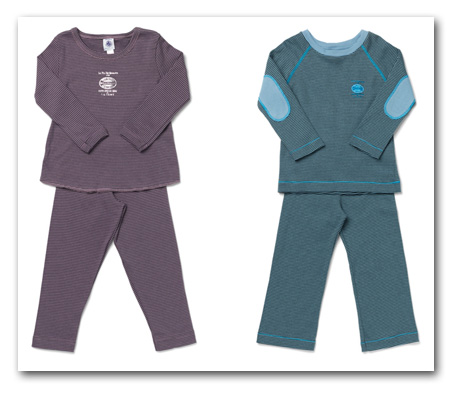 Cute and cozy!