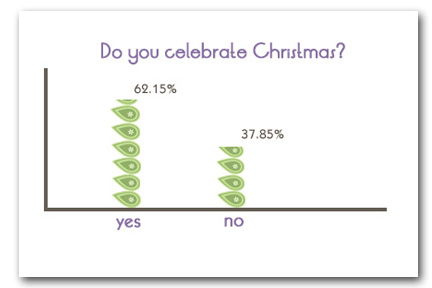 The results are in!  We started a poll last Friday, asking our blog readers and Newsletter subscribers about your thoughts on Christmas – whether or not you celebrated it and why or why not.  Well, roughly 62% of you do and 38% of you don't.
We received just under 1,050 responses – 73% from North America, 16% from South Asia and the rest from other parts of the world (mostly Europe and Australia).  And although we didn't ask about your religious practices directly, when asked Which Holiday Has the Most Meaning to You?, here's how you aswered (respondents could select more than 1 item):
Diwali:               94.12%
Christmas:        41.18%
Holi:                    11.76%
Other:                 11.76%
When asked, If You are Non-Christian and Celebrate Christmas, Which Best Describes Why You Celebrate it?, here's how you answered: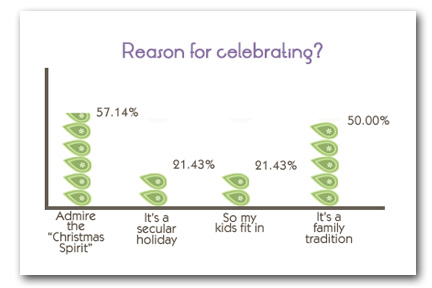 For those of you who did not celebrate Christmas, here's how you answered: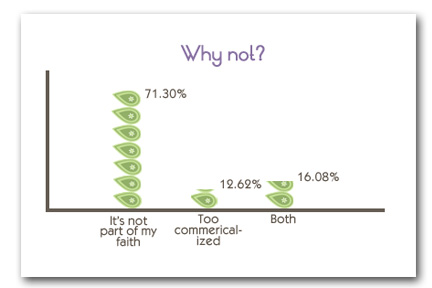 You can draw your own conclusions – we'll leave that up to you.  If you have any thoughts or comments, please drop us a note.
And yes, at Gnaana, our store policy is to say Happy Holidays.