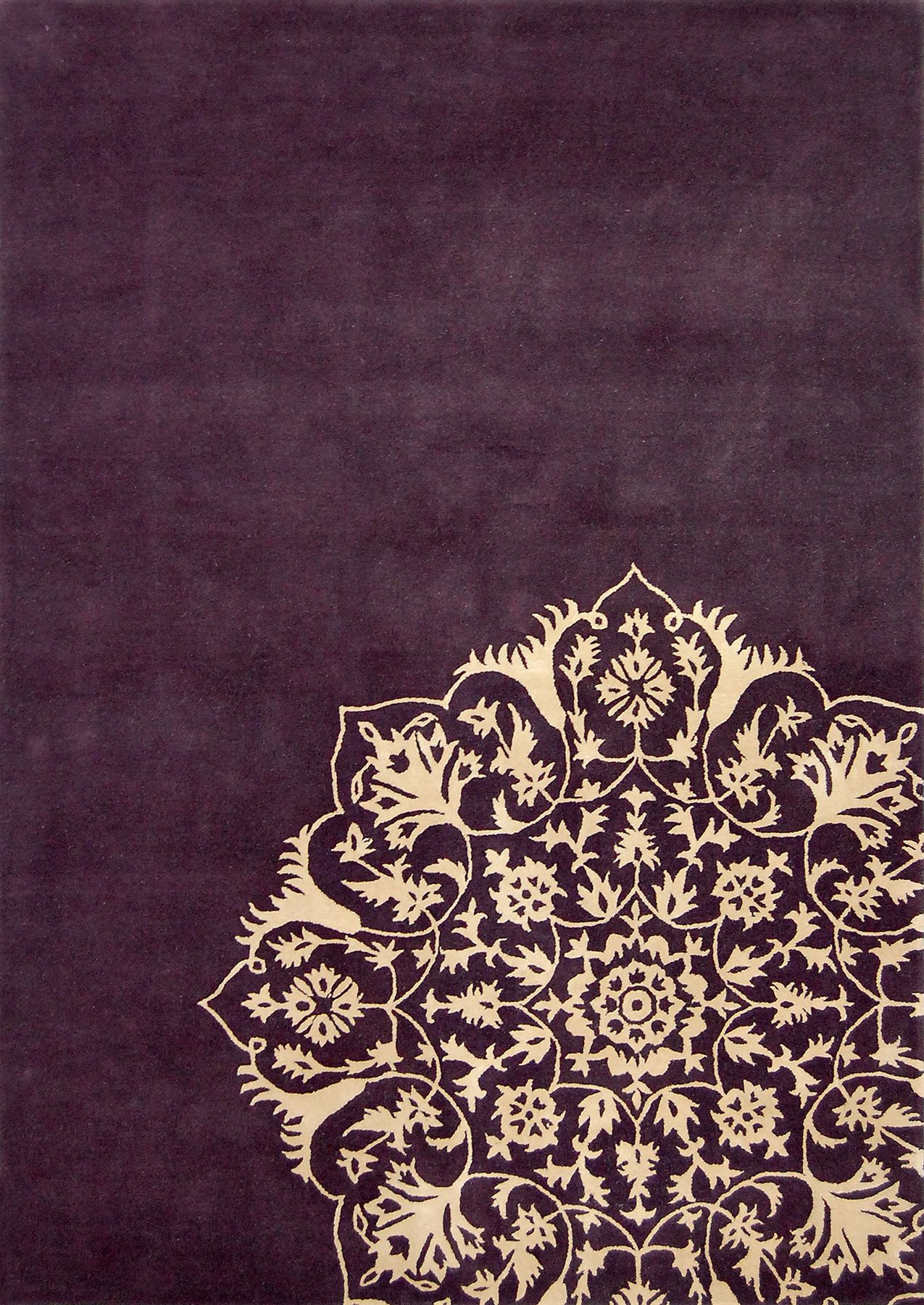 It seems that from time immemorial we have sought to beautify our homes and spaces with floor paintings and designs.  Rangoli is not only decorative, but is also a celebratory sanctification of the home.
Here are some rangoli-inspired rugs for your home.
Featured at the top of this post, plum and cream Harlequin Susa rug by Hill & Co Rugs.  £635
Below, Pink and Champaign Megan (left) and Cream and Pink Gemma (Right), by Madeline Weinrib.

More literal interpretations:  Rangoli Rugs by Doshi Levein's Myth & Material Installation (can be seen at Moroso NY).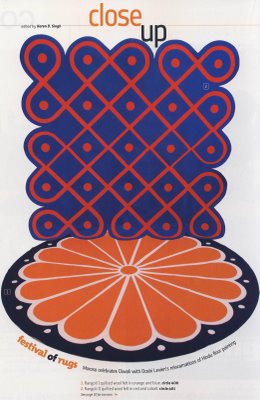 Rangoli Collection by Barcelona designer Nani Marquina, available at PlushPod. From $795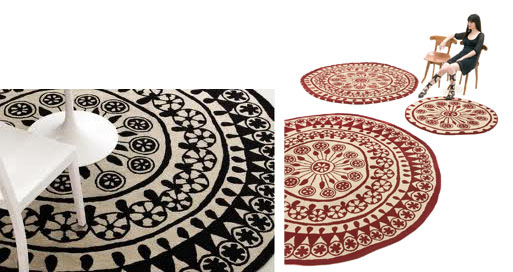 Finale beige shag ruby from  Beverly Rug Co.  From $55
Turner Star Red Rug from The Rug Market.  From $547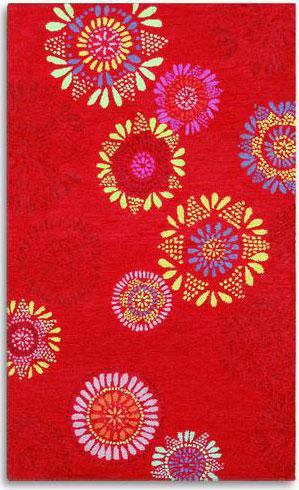 Coqo Floral Rug from Anthropologie.  From $78