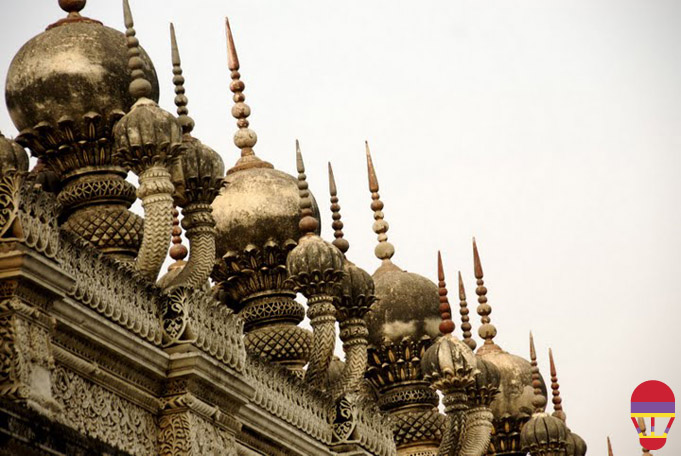 Image by Madhu Reddy – The India Tube
Is it Indian?  Turkish?  Greek?  Well, it's all of those things – and, oh, throw in Islamic, Persian, Rajputana and Deccani styles and techniques of architecture too. 
They're the Paigah Tombs in Hyderabad – constructed for the Paigah nobles, relations of the Nizam's who were married into the lineage.  The Paigah's were great patrons of arts, literature and sports.
The tombs span some 40 acres and you'll find marble facades, intricately-carved lattice work, Hindu-temple-inspired columns and Arabic inscriptions.  Perhaps an embodiment of all that influenced India.