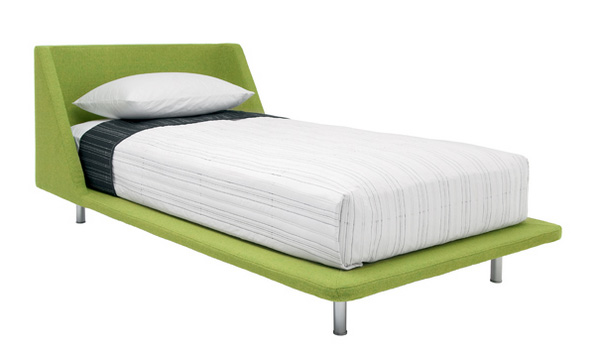 My daughter one day declared that the crib wasn't for her anymore.  It was "too baby"  – and evidently too restrictive when she decided the sleeping thing wasn't really on her schedule at that particular moment in the afternoon.  And so our beautiful and sturdy Stanley crib joined the ranks of for sale items on Craigslist.  Two weeks ago we sold it to a family with triplets, and mom, dad and all 3 little girls came to our house to disassemble and haul it away.  It seemed my daughter had mixed emotions about her crib leaving her room – she kept repeating, oh-so-forlornly, "crib poyindi?" (crib gone?) and "ammai teesko?" (the lady take [it]?).  Though I think she was satisfied that it was going to not one – but three cute babies – the trio of whom she kept counting and ogling over.
So this month, as she happily sleeps in a semi-graduated mattress on the floor,  "ma" is for "mancham" (bed).  We are on the search for a suitable bedframe – hopefully one that will carry her through adulthood…
The front-funner so far, pictured at the top of this post: Blu Dot Nook Bed in guacamole.
Or something more classic mid-century: Case Study bed by Modernica (below left), or True Modern Twin Platform Bed (below, right) – which I bought for my son and absolutely adore.

Also alluring is this idea – seems to be a West Elm frame with a custom paint colour: