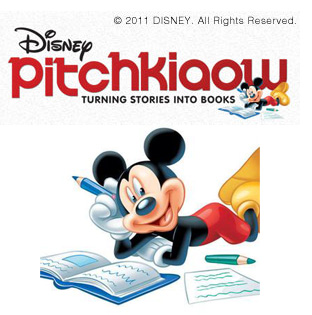 Raconteurs rejoice!  We recieved an email regarding Disney's Pitchkiaow Story Contest.  Disney is looking for original Indian-themed stories that will appeal to children worldwide.  Some of the suggested themes are Grandma's stories retold in today's times, escapades of kids in a historical period, cricket capers and Indian princess stories.  In its search, Disney hopes to unearth "hidden gems amongst Indian writers."
Although marketed heavily in India, the contest is not limited to Indian writers – so wherever you are in the world, if you or someone you know has a treasure chest of tales, don't miss out on this opportunity.
But hurry, submissision deadline is March 31, 2011. 
For more information, please visit the Disney Pitchkiaow Contest Page
Also, Disney's publicity partner, Chillibreeze, is hosting a special discussion forum about the contest, so check there for some helpful tips and support: Disney Pitchkiaow Forum