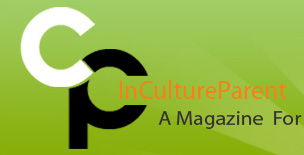 Do you feel alone sometimes in your efforts to raise bicultural or bilingual children? That there are not enough quality resources that offer guidance?
I was introducted to InCultureParent last month – "an online magazine for parents raising little global citizens" – and have been slowly perusing through the wealth of information offered on the site.  From Q+A's with notable linguists to personal accounts of a nanny's impression of multicultural households and tales of breastfeeding in Mongolia, it's a refreshing source of support and inspiration in navigating your kids through a dominant-culture society.
This month, the magazine features Holi (including craft ideas and a recipe for almond thandai) and Nowruz.  So check it out and join the discussion!
Update:  InCultureParent was featured in the New York Times today!  Read the article here.