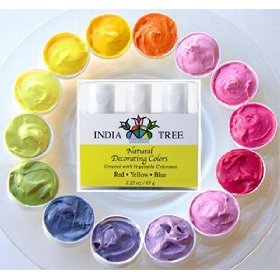 In planning treats for the upcoming Holi, I thought it only befitting (and fun) to use food dyes in the recipes (rainbow muffins and halwa are on the agenda).  I haven't bought food colouring in quite some time and personally don't find coloured foods very appetizing.  But the kids lust after green cookies and blue frosting – even though my 4-year-old declares them to be "extra junky."
Of course you can always make your own colours (see last year's post on Natural Eco Friendly Holi Colors), but I fear they may taint the food with unwanted flavours.  Not to mention that by the time I'm done making the colours, I won't have any energy left to make what I had planned.
There seem to be 2 options for natural food colouring:  India Trees's Natural Decorating Colours ($18 for red-blue-yellow) and Chefmaster ($6 per colour).  Both are pricey and have mixed reviews, but better than having the kids eat chemicals, no?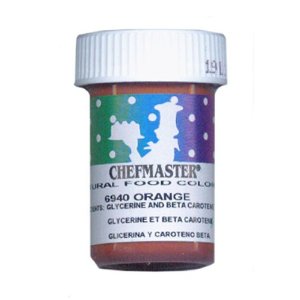 Tags: Holi