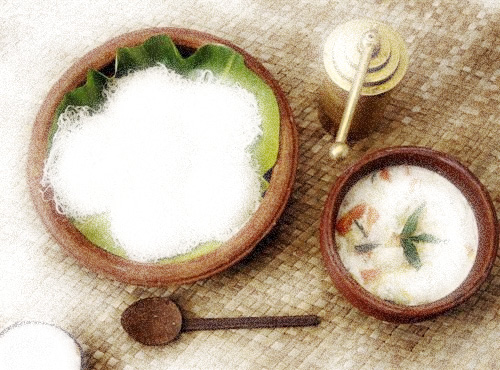 This post is authored by Sheena Patel – founder of wellness boutique Savsani.  Sheena has taught classes in positive psychology at Massachusetts Institute of Technology, yogic principals at Harvard Business School and stress management at Massachusetts General Hospital.  Savsani offers comprehensive wellness programs for individual and corporate clients.
Growing up in the United States, most kids eat hamburgers, hot dogs and meatballs without thinking twice.  My sister and I grew up the same way, but at home we ate mainly a vegetarian diet, as my mother cooked with lentils, grains, vegetables and fruits.  My sister soon became a full-fledged vegetarian because she couldn't handle the thought of how the animals were killed in the slaughterhouses.  However, I continued to eat meat.
As a passionate foodie I couldn't bear the thought of having limited options at restaurants or when I cooked.  Soon enough though I too became a vegetarian, but it was purely because of my burgeoning interest in yoga.  I switched to cooking only vegetarian meals in the kitchen – combining techniques my grandmother and mother taught me with many of my favorite global cuisines of the world:  French, Chinese, Italian and Mediterranean.
Through my study of yoga and Ayurveda, I began to realize by trial, error and experimentation that the food that you eat can have an enormous impact on your health and the way that you feel.  I'm so thankful that India not only gave us yoga, but also the philosophy that food is a science that affects the whole of the body, mind and spirit.
Now many of my yoga clients are blessed to have a seasonal cleanse where SavSani delivers food for them to enhance the state of their body, mind and sprit.  After going through many cleanses I've noticed that the clients have changed the way they think about food.  Many clients entertain the thought of switching to a strict vegetarian diet while others go ahead and make the full transition.  It's an interesting journey that they all embark upon according to their own timing and according to what feels right for them.
At this stage of my life and according to my current body type I feel wonderful eating a purely vegetarian diet.  I eat what Ayurveda call a pure sattvic diet – vegetarian fare consisting of local organic produce that's cooked fresh everyday.  The ingredients in this type of diet are vegetables, whole grains, raw honey or turbino, nuts, oils, seeds, mild cooking spices, and organic dairy.  I feel very lucky that I'm now able to go back to the diet that my grandmother was raised on and still thrives on to this very day.  Food is a way I connect with her and with SavSani that makes me feel more whole.
Disclaimer: As with any physical activity, please consult with your primary care physician before practicing.

© 2011 SavSani
www.savsani.com
sheena@savsani.com
Tags: vegetarian