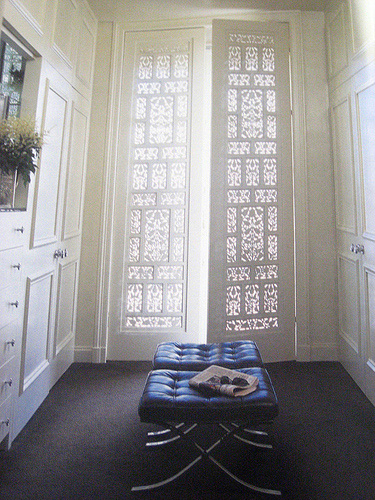 Remember Jali work?  Those gorgeous lattice screens that adorn Islamic and Indian architecture?  Well it seems there is a parallel term in the design world – fretwork – and it's creeping up in stylish interiors everywhere.
Above, fretwork doors in a master closet, designed by Jeffry Weisman & Andrew Fisher (image by Elle Decor).
Below, fretwork paneling in an entryway.  Design by Thomas Hamel.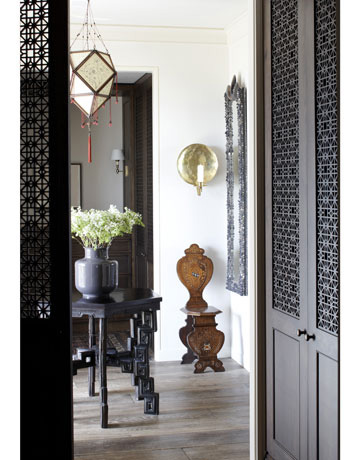 Stunning kitchen tile backsplash.  Tile by Ann Sacks.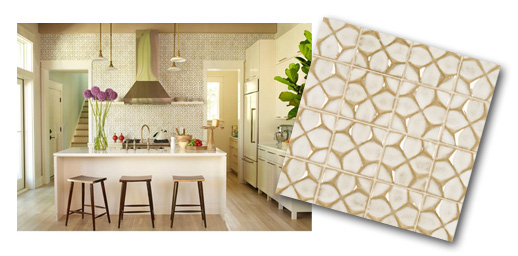 Art on the floors.  Tiles by Popham Design.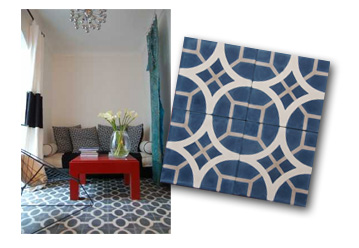 Fretwork lights.  Lamp pair via Circa Who.  Cadence pendant fixtures by One & Co.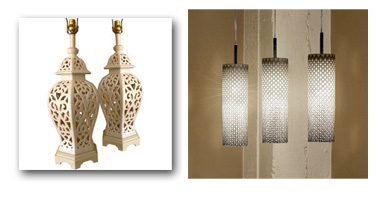 Indian Jali shades by Delia Shades.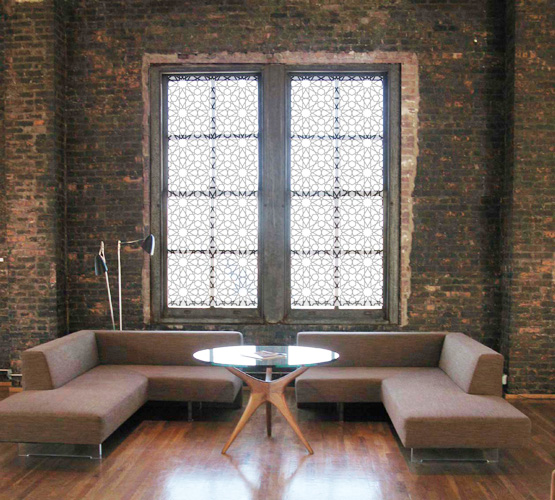 Modern wallpaper designs by Graham & Brown (left) and by Angela Adams (right).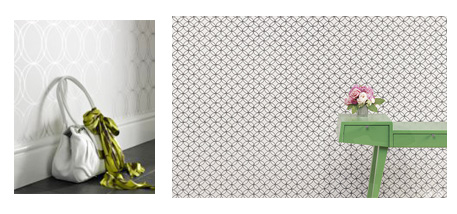 Fretwork room divider designed by Angie Hranowsky.