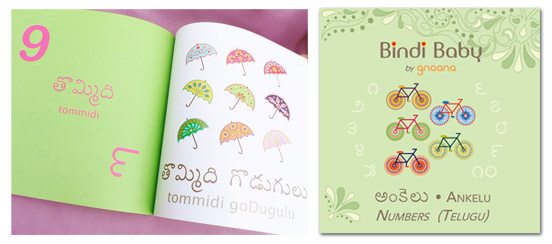 Ek…do…teen…Let's get the kids counting!
Introducing Bindi Baby Numbers – the latest in our book series.
From 0 to 10, kids will delight in counting everyday outdoor-inspired objects (and learn about forming and using plurals).  Numbers 11-20 are also included at the end of the book.  Appropriate for babies, toddlers and beginning readers of Indic scripts.  Available in Gujarati, Hindi, Kannada, Tamil & Telugu.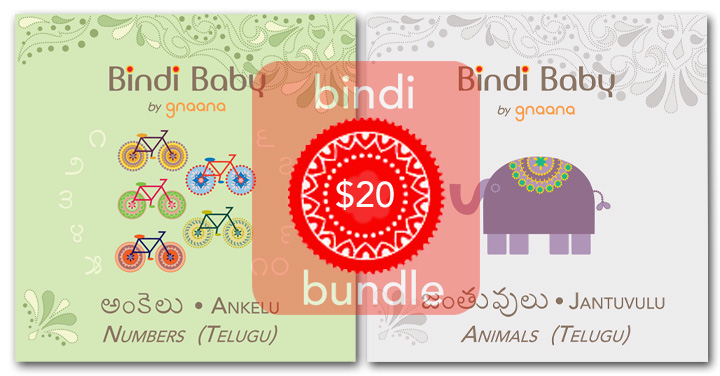 Ship date is June 20 – but we're celebrating the release with a Bindi Bundle Preorder Special:  enjoy both the Animals and the Numbers books for a Bindi-licious $20!
Click here to order.  This offer is for a limited time only.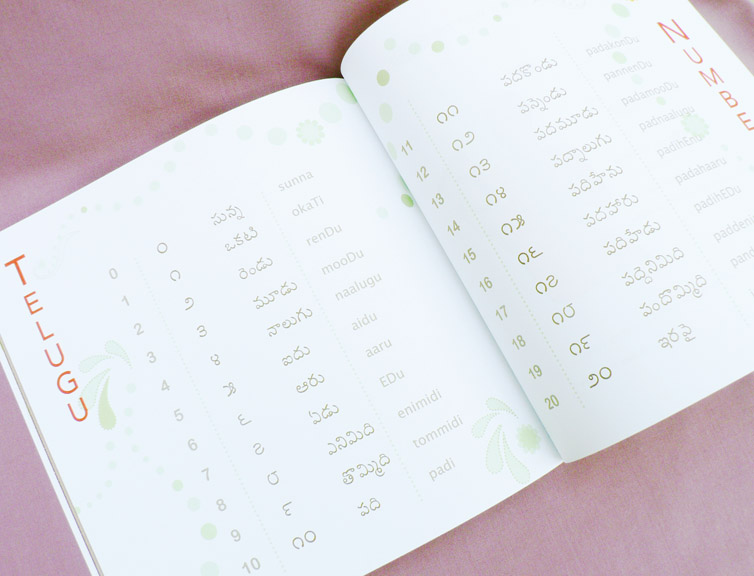 includes chart of numbers 0-20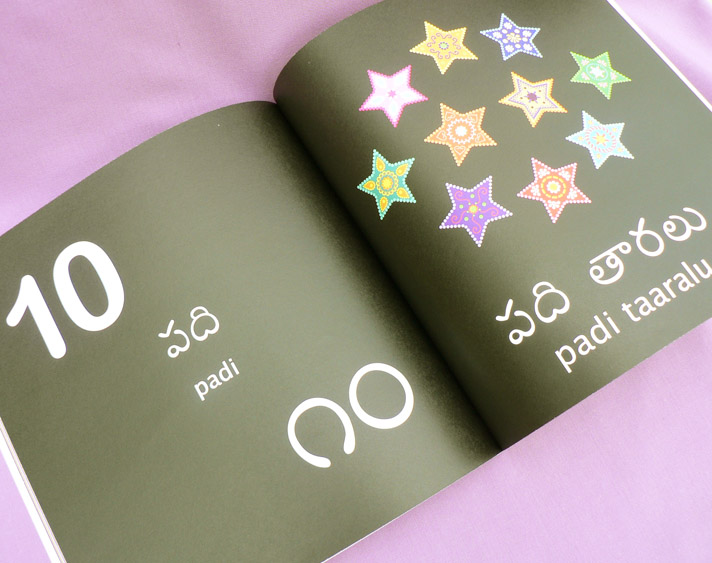 bold and colorful graphics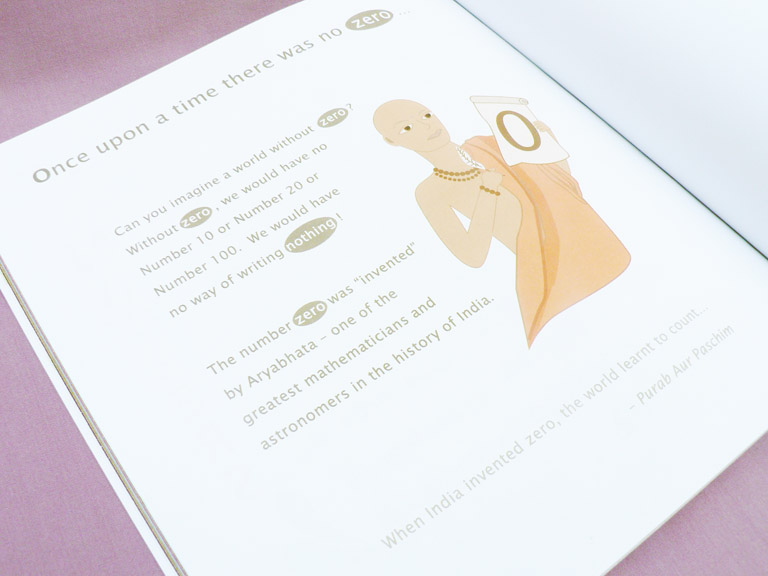 Includes a lesson on Aryabhata – one of the greatest mathematicians and astronomers
in the history of India – and his discovery of the "number 0."