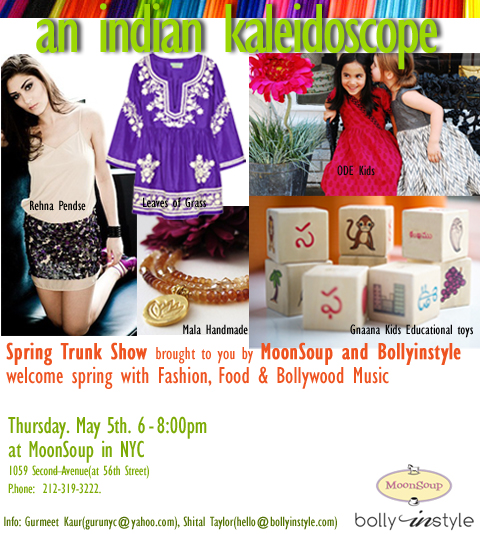 Come check-out a sampling of Gnaana's products at a trunkshow hosted by MoonSoup and Bollyinstyle!
An Indian Kaleidoscope Spring Trunk Show will feature a curated selection of South Asian-inspired goodies for women and children.
So stop by MoonSoup in NYC on Thursday, May 5th between 6-8:00 pm for some food, music and shopping!