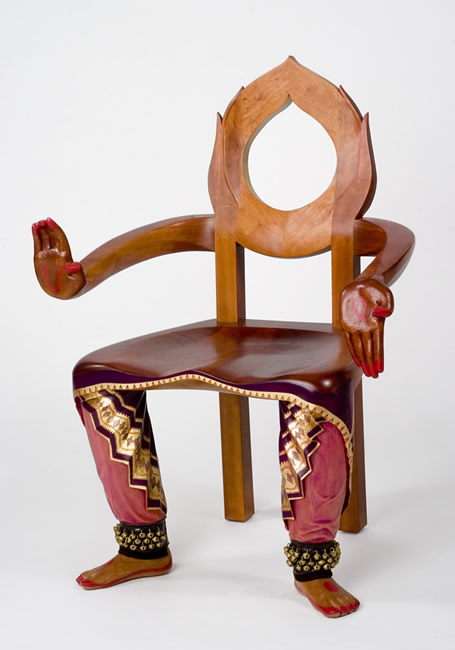 Called the Bharatanatyam Dancer, this stunning piece is by Sabiha Mujtaba – a  Karachi-born and London-educated woodworker who now works and teaches out of Atlanta.
The chair is made from cherry wood, paint, gold leaf and what looks to be an actual pair of ghungroos.
Any guess on those mudras?
Image via Chrysalis Woodworks